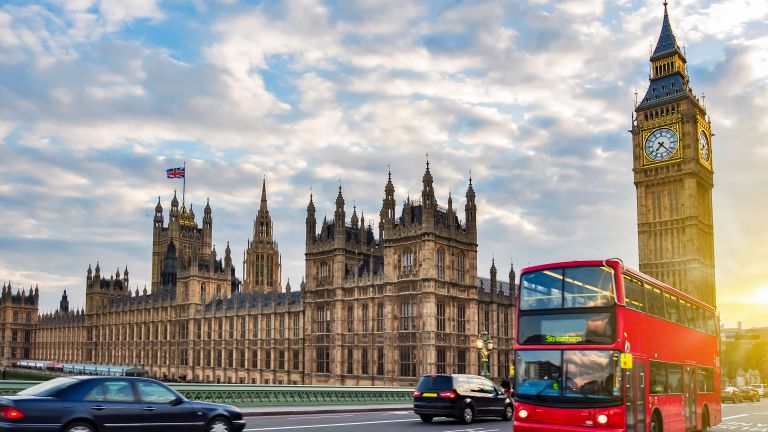 Ranking for another year The World's Best Cities 2021 This year publishes its list of the best cities to live and visit.
In the World's Best Cities report, Resonance Consultancy ranks the world's best cities with a population of over a million, using a combination of statistical results and quality estimates from locals and visitors in 25 regions, in six main categories Are grouped in Climate, level of security, availability of infrastructure for recreation and attraction, availability of educational institutions, airports, restaurants and shops, share of educated residents, income of citizens and popularity in social networks.
Despite Brexit, London has been ranked among the best cities on the planet for the fifth consecutive year, so it has always produced a ranking. It stands primarily with its fresh air, open spaces, its landscapes as well as its strong advertising and programming.
It is followed by New York, Paris, Moscow, Tokyo, Dubai, Singapore, Barcelona, ​​Los Angeles and Madrid.
Rome 11th, St. Petersburg – 16th, followed by Amsterdam, Berlin, Prague. Washington completed the top twenty in the rankings.
There are no Bulgarian cities in the top 100, but the rankings include 3 cities in the Balkans – Istanbul (21st), Athens (79) and Bucharest (91). Last year, the Romanian capital was not in the top ranking.
This year, special circumstances have been taken into account in all areas, including the economic consequences of the epidemic, to prepare the rankings. The crisis created by the epidemic has made tourism, hospitality, business, leisure, everything the most difficult. This means that large cities that take advantage of these areas make their destination more attractive to live or visit. All of this is taken into consideration by Resonance Consultancy, which develops this ranking based on strict and updated statistics, reviews and comments on social networks such as Facebook or Instagram or Google.
Here is a ranking of cities in the top 100 for 2021.
1. London (England)
2. New York (USA)
3. Paris (France)
4. Moscow (Russia)
5. Tokyo (Japan)
6. Dubai (UAE)
7. Singapore (Singapore)
8. Barcelona (Spain)
9. Los Angeles (USA)
10. Madrid (Spain)
11. Rome (Italy)
12. Chicago (USA)
13. Toronto (Canada)
14. San Francisco (USA)
15. Abu Dhabi (UAE)
16. St. Petersburg (Russia)
17. Amsterdam (Netherlands)
18. Berlin (Germany)
19. Prague (Czech Republic)
20. Washington (USA)
21. Istanbul (Turkey)
22. Las Vegas (USA)
23. Doha (Qatar)
24. Seoul (South Korea)
25. Sydney (Australia)
26. Beijing (China)
27. Miami (USA)
28. Munich (Germany)
29. Milan (Italy)
30. San Diego (USA)
31. Bangkok (Thailand)
32. Vienna (Austria)
33. Dublin (Ireland)
34. Vancouver (Canada)
35. Boston (USA)
36. Zurich (Switzerland)
37. Melbourne (Australia)
38. Budapest (Hungary)
39. Houston (USA)
40. Seattle (USA)
41. Montreal (Canada)
42. Hong Kong
43. Frankfurt (Germany)
44. Sao Paulo (Brazil)
45. Tel Aviv (Israel)
46. ​​Copenhagen (Denmark)
47. Calgary (Canada)
48. Orlando (USA)
49. Atlanta (USA)
50. Dallas (USA)
51. Hamburg (Germany)
52. Osaka (Japan)
53. Lisbon (Portugal)
54. Austin (USA)
55. Phoenix (USA)
56. Naples (Italy)
57. Oslo (Norway)
58. Denver (USA)
59. Stockholm (Sweden)
60. Philadelphia (USA)
61. Riyadh (s. Arabia)
62. Delhi (India)
63. Buenos Aires (Argentina)
64. San Jose (USA)
65. Brussels (Belgium)
66. Portland (USA)
67. Ottawa (Canada)
68. Helsinki (Finland)
69. Valencia (Spain)
70. Brisbane (Australia)
71. Warsaw (Poland)
72. Minneapolis (United States)
73. Shanghai (China)
74. Lyon (France)
75. Adelaide (Australia)
76. Edmonton (Canada)
77. Marseille (France)
78. Muscat (Oman)
79. Athens (Greece)
80. Stuttgart (Germany)
81. Rio de Janeiro (Brazil)
82. Baltimore (United States)
83. Auckland (New Zealand)
84. Cologne (Germany)
85. New Orleans (USA)
86. Kuwait City (Kuwait)
87. Kiev (Ukraine)
88. Hannover (Germany)
89. Perth (Australia)
90. Minsk (Belarus)
91. Bucharest (Romania)
92. Nashville (United States)
93. Düsseldorf (Germany)
94. Manchester (England)
95. Sacramento (USA)
96. Glasgow (Scotland)
97. Mexico City (Mexico)
98. Salt Lake City (USA)
99. Raleigh (USA)
100. Krakow (Poland)
Internet geek. Wannabe bacon enthusiast. Web trailblazer. Music maven. Entrepreneur. Pop culture fan.