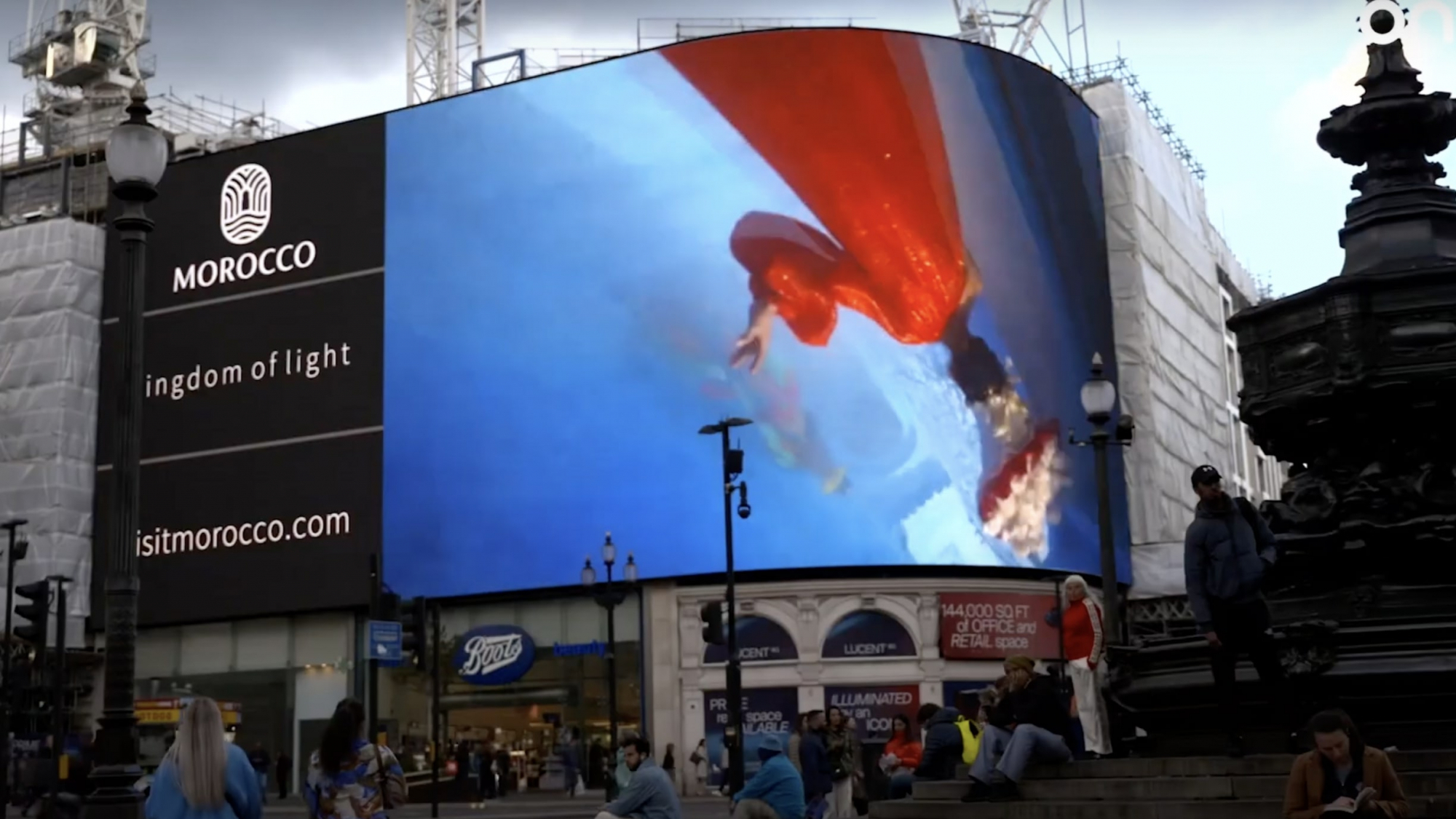 By Faisal Ismaili 05/01/2022 at 10:10 pm.
The Moroccan promotional campaign "Terre de Lumiere" is displayed on a giant screen at Piccadilly Circus, London.
© Copyright: ONMT
Kiosk360. Launched by ONMT on 22nd April, the international campaign "Terre de Lumiere" shines in the four corners of the world. This article is a press review for the daily newspaper Aujord'hue Le Maroc.
From Time Square to Piccadilly Circus, from Plaza Callao to Opera, the international "Land of Light" campaign launched on April 22 shines in the world's largest squares, as reported Morocco today In its edition of 2 and 3 May, stating that the operation was launched by the Moroccan National Tourist Office (ONMT) in 20 countries i.e. France, Spain, Germany, United Kingdom, USA, Middle and Near East, Israel and Africa . For the first time in history".
Strong locations have been carefully selected as part of the deployment of the said campaign. The result is spectacular to say the least", supports ONMT, emphasizing that "in a video that has just been broadcast by the office, we see that Morocco is currently traveling on 4 continents". and that images from the film "Land of Light" are broadcast to places of great influence around the world".
The asset of this campaign for ONMT: the wealth of Morocco, the inexhaustible source of energy and inspiration that it represents, as released by the newspaper. "We are proud of this campaign that reveals the impact we already have on our country and our target audience in our strategic markets," said Adele El Fakir, Director General of ONMT. And to add "Our ambition is to make Morocco an iconic and inspiring global brand, placing it among world travellers' favorite tourist destinations".
"Through digital, television, billboards and the press, the objective is to achieve levels of notoriety, visibility, coverage and maximum frequency to foster engagement with tourists from around the world", underlines the ONMT. It is aimed at international tourists aged between 25 and 59 years interested in arts, cultural experiences, nature and rural heritage, beaches and leisure activities.
by Faisal Ismaili
Internet geek. Wannabe bacon enthusiast. Web trailblazer. Music maven. Entrepreneur. Pop culture fan.