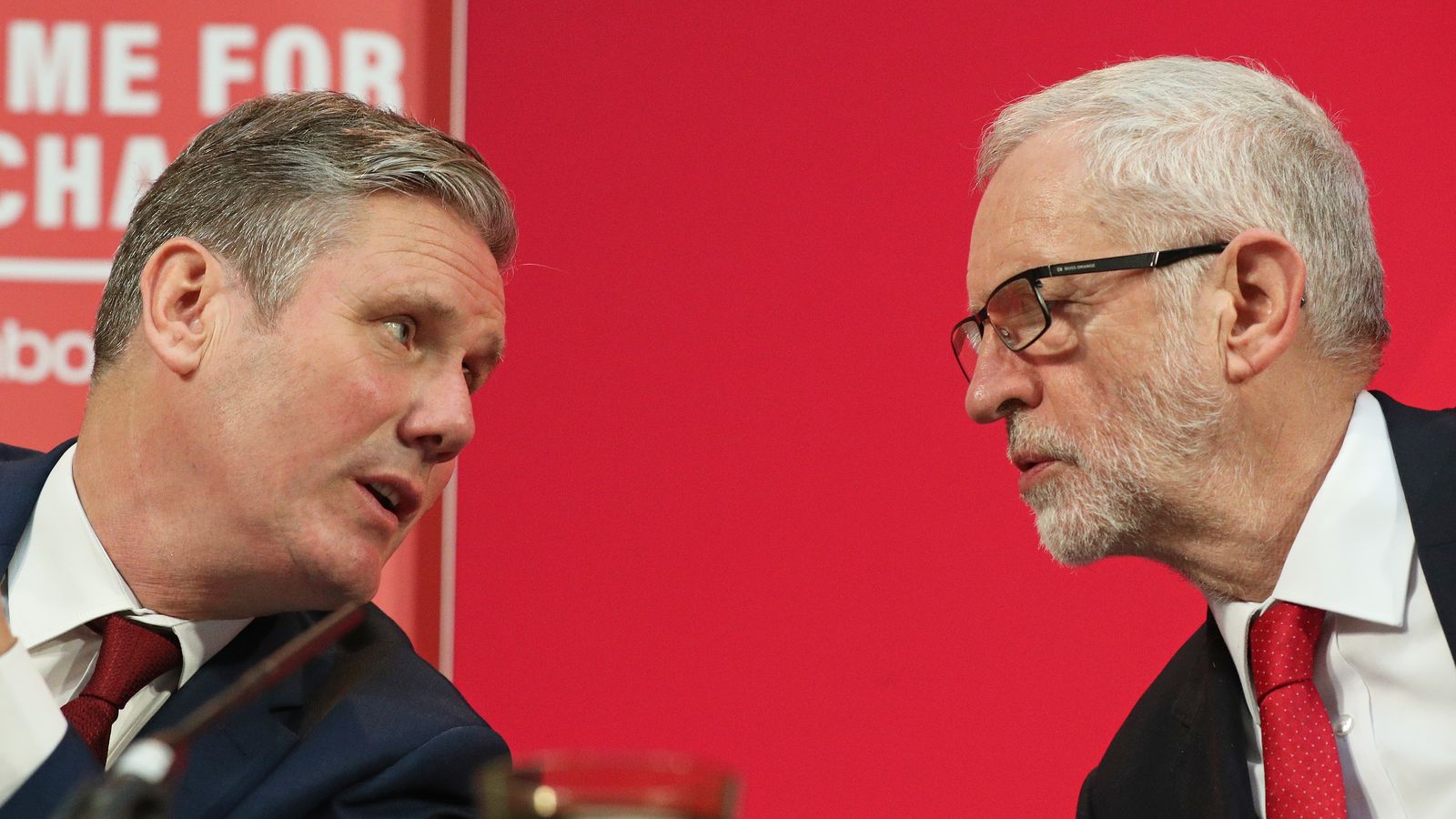 Labor leader Sir Kair Starmer told Sky News he was "disappointed" by his predecessor Jeremy Corbyn's anti-casualties report – but insisted the party had "no cause for civil war".
Mr Corbyn was suspended from Labor on Thursday – a move he condemned as "political interference" – claiming that opposition within the party was "dramatically encouraged for political reasons".
He has vowed to fight his suspension and has raised the possibility of a bitter fight between Mr Corbyn, his allies and the leadership of Sir Care.
Some Labor MPs loyal to Mr Corbyn have condemned the party's decision to sack the former leader and called for his reinstatement.
Sir Care, however, has ruled out the possibility of maintaining internal conflict within labor.
"I don't want a split in the Labor Party," he told Sky News.
"I stand as the leader of the Labor Party on the grounds that I will unite the party, but also that I will deal with the conflict.
"I think it is possible to do both, there is no reason for civil war in our party.
"But we are determined and committed to each other, I am absolutely determined to eradicate opposition.
"I don't want the word Labor and Labor Party and opposition in the same sentence again."
Sir Care insisted that the Equality and Human Rights Commission's investigation, published on Thursday, did not conduct a "personal inquiry" against Mr Corbyn.
But he added: "I was disappointed by Jeremy's response yesterday, especially since I said in my response that the Labor Party would not tolerate opposition, or that those who deny the problem of opposition and tell them it is all exaggerated or partisan.
"That's part of the problem for me."
Organizer. Zombie aficionado. Wannabe reader. Passionate writer. Twitter lover. Music scholar. Web expert.