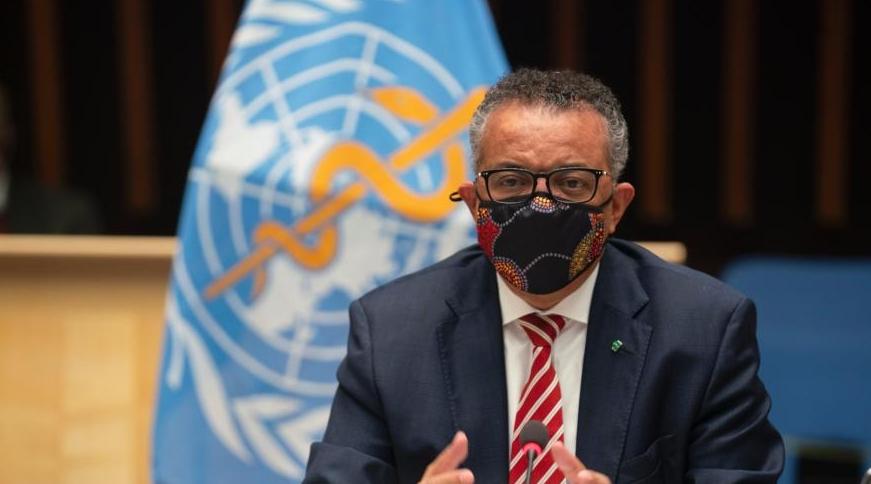 The WHO boss on Monday condemned vaccine diplomacy in which he sees "geopolitical maneuvers", which only delays the end of the epidemic.
During his bi-weekly press briefing, Tedros Adnom Ghebius warned against any complacency in areas where health conditions are improving but remain "at an unacceptable level of plateau".
When asked about the practices of some countries, such as China and Russia, the director general said, "The only option we have to end this epidemic is cooperation, which gives access to their Kovid vaccine in countries that have their Do not have or will have. Difficulty achieving them, but with counterparts.
"Vaccine diplomacy is not cooperation, it is geopolitical maneuver," he alleged.
"We cannot beat this virus by competing with each other. If we are competing for resources or for a geopolitical advantage then it is the virus that benefits," he stressed.
"And if there is a confrontation, it is worse," he said, warning that last year the "state of confrontation" was a strategy to fight against the disease, in an illusion that explicitly referred to the Trump administration is.
Apart from cooperation and global solidarity, there is no liberation "and for this we must designate the virus as a common enemy".
Dr. Tedros reported that in the past one week, the epidemic has killed about 90,000 people and infected some 5.4 million. Large-scale statistics due to the explosion of the disease in India.
But even in countries where the situation is improving, such as in Europe and the United States, and despite vaccination campaigns that have already made it possible to vaccinate a good proportion of the population, we should be cautious.
"We have already experienced", he warned better.
"In the past year, many countries have seen a drop in the number of cases and public health measures relaxed very quickly, and people have lowered their guard and this has resulted in all the costly progress. " The Managing Director said.