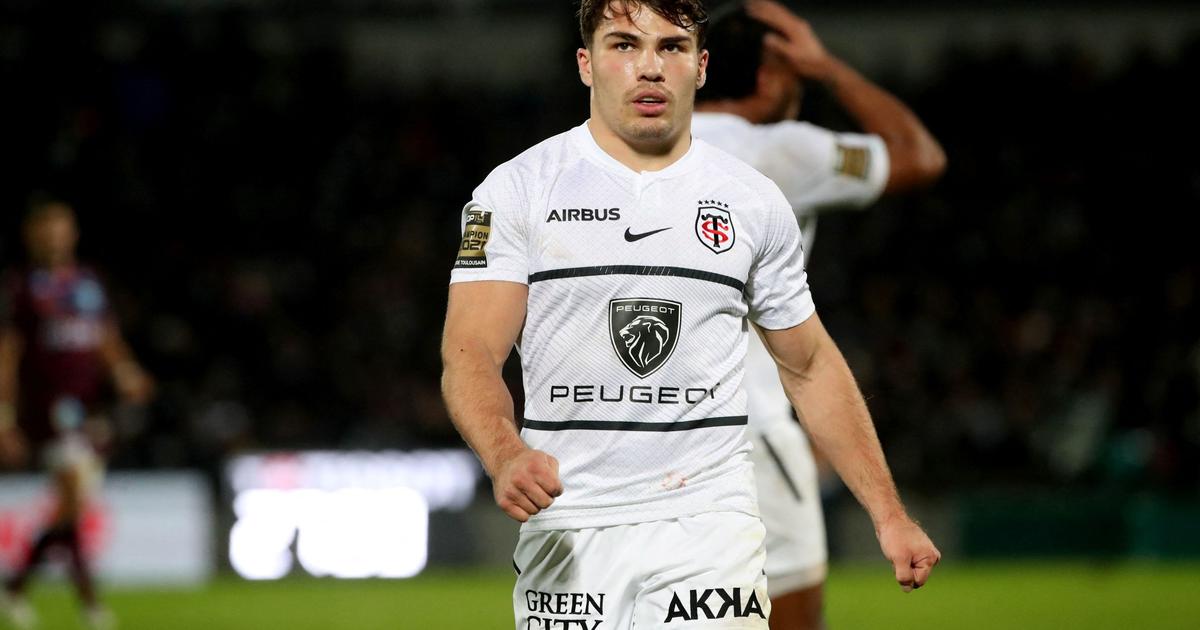 After almost a month of his absence, the Toulouse staff refused to reveal the nature of his illness. According to MIDI Olympiques, the captain of the scrum half and XV of France is suffering from a minor knee problem.
Ugo Mola played the conspirators on Thursday – his third consecutive return – to announce the withdrawal of his X Factor for this Saturday's Champions Cup match against the London Wasps. ,To answer a question I don't feel like answering, I'm just telling you that it hurts. No, I won't tell you where. But don't worry, you'll find out, the France team will communicate soon. He has minor problems that are not too serious.", launched the Toulouse manager with an over-the-top sense of drama.
read alsoXV of France: an internship with the Foreign Legion before the tournament
We knew that Antoine DuPont was exhausted in December from a major flu and an indomitable oily cough. The MIDI Olympics revealed the nature of his long absence. The scrum half of the Stade Toulouse and the XV of France had to undergo knee flexion during the holidays. A minor injury that should not placate his appearance with the Blues for the launch of the Six Nations tournament against Italy at the Stade de France on 6 February. Coach Fabian Galthy will announce the list of 42 players selected this Tuesday at around 4 pm.
Also see – Karim Benzema's goal in the Spanish Super Cup against FC Barcelona
Alcohol maven. Incurable pop culture specialist. Communicator. Gamer. Certified explorer.