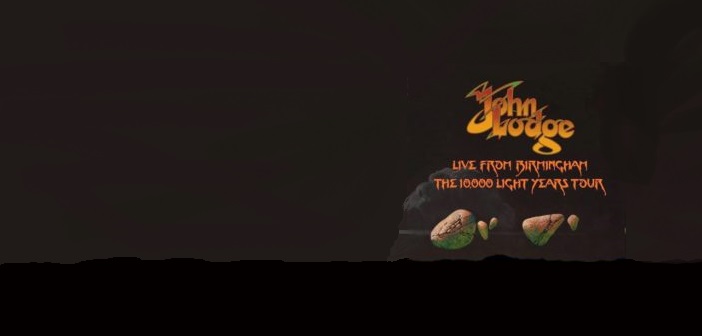 When John Lodge released his solo CD 10,000 Light Years Ago two years ago, it was immediately clear to him that he wanted to tour with his band. This did not happen because of work in Moody Blues, his first solo album from 1977 with "Natural Avenue". And now things have to change, he thought. He formed a band around him, consisting of Alan Hewitt (keyboards/music director) and Norda Mullen (flute), both of whom are part of the Moody Blues troupe. Gordon Marshall (drums, formerly Moody Blues), Tim Maple (guitar) and Gemma Johnson (cello) complete the club.
The group toured the United Kingdom in 2016. The final concert of the tour took place in John's hometown of Birmingham. The hall in which this took place was Birmingham Town Hall, a hall with special memories for John Lodge. The lodge has seen many artists perform here, including the famous Buddy Holly and Crickets.
John Lodge Live
The concert has been recorded in its entirety and is now released on CD, DVD under the title 'Live from Birmingham – The 10,000 Light Years Tour' and as a 180g red vinyl double album. In addition to the CD and DVD of the concert, the box set also includes a 'Behind the Scenes' bonus DVD. The artwork on the cover was done by the great Roger Dean. What is shown on DVD is a concert without frills, without frills and frills. But just six outstanding musicians do what they do best, which is great music. John Lodge and the band are clearly looking forward to it.
We hear some moody blues classics like 'I'm Just a Singer (In a Rock and Roll Band)', 'Ride My Seesaw' and 'Ain't Life Strange', some songs from John's recent solo album and one from the album Blue Jays', which she recorded with Justin Hayward. Most are songs that have never been heard live before. The band's live sound is heavier than that of moody blues. Music director Alan Hewitt's influence with his jazz and fusion background is probably partly responsible for this.
Overall, 'Live from Birmingham – The 10,000 Light Years Tour' is just an excellent CD/DVD. No frills and tricks, but just great music. (Vow Music) (8/10)
Alcohol maven. Incurable pop culture specialist. Communicator. Gamer. Certified explorer.