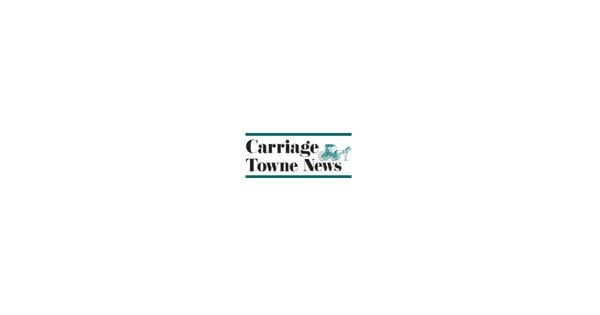 MANCHESTER – This year's New Hampshire Jewish Film Festival is pleased to offer its audience a choice between virtual and in-house screenings as it brings its international lineup to cinemas in Concord, Keene, Manchester and Portsmouth, including independent and Foreign films are screened. From 31 March to 10 April, twelve countries included teams from Belarus, France, Germany, Israel, Italy, Jordan, Russia, Sweden, Switzerland, Qatar, the United Kingdom and the United States.
Nine out of eleven feature films will open in New Hampshire!
Virtual attendees will have a 48-hour window to view each film at any time during the festival. As a bonus, from April 11-24, there will be virtual screening of four films in theaters.
The New Hampshire Jewish Film Festival strives to increase appreciation for unique individuals, culture, identity, history, and contemporary issues in Jewish and Israeli life. Harnessing the power of film and programming to educate and entertain, NHJFF encourages dialogue, expands understanding and builds community from diverse perspectives.
NHJFF 2022 partners with the following Granite State locations: Red River Theater (Concord), Showroom (Keene), The Rex Theater (Manchester) and 3S Artspace (Portsmouth).
"After two years of going 100% virtual due to the pandemic, we are thrilled to offer some filmmakers an in-person community experience," said Pat Kalik, co-president of Manchester's NHEJFF. "At the same time, we respect the priority of the view from your living room. We hope this hybrid model will help us reach more people than ever before.
"Our dedicated volunteers spend all year screening documentaries, comedies, dramas and shorts so we can bring some of the best independent films to New Hampshire," says Ross Fishbein, NJFF co-president of Bedford. "We're bringing these movies to you long before they hit cable or Netflix. »
Special Q&A programs for filmmakers (via Zoom) include:
• L'Automate (Thursday 31 March at 7 pm) – After a screening at The Rex Theater in Manchester, director Lisa Hurwitz will talk about her film about Automat, a hugely popular 1950s restaurant chain that serves its food from vending machines. Joining the conversation will be automaton collector/restorer Steve Stollman.
• Apples and Oranges (Monday 4th April at 7 pm) – Director Yoav Brill will talk about his film, which is about a wave of foreign volunteers who came to Israel in the 1960s and 1980s to work in kibbutz, a communal village focused on agriculture. Brill reflects on the changing nature of volunteers as Israel's geopolitical situation has evolved.
• Movement: Menachem's journey begins (Tuesday, April 5th, at 7:00 pm) – Director Jonathan Gruber will talk about his documentary about the life of Israeli Prime Minister Menachem Begin, a military hawk who made peace with Egypt in 1979.
• Cabaret (Sun April 10 at 3:30 PM) – Following the 50th anniversary of the screening of "Cabaret" at Red River Theatres, NH educator and film buff Zachary Kamenker will host a discussion on the history and impact of film half a century later. Starring Lisa Minelli, the musical about Berlin's nightlife during the rise of Nazi power won 8 Oscars. Note: This assessment is in-person only and does not have a virtual option.
The 14th Annual New Hampshire Jewish Film Festival is supported by the Jewish Federation of New Hampshire, the New Hampshire State Council on the Arts, the National Endowment for the Arts, corporate sponsors and friends of the festival.
Individual movie tickets cost $12.00 per movie ticket or virtual family ticket. Visit www.nhjewishfilmfestival.com for more information on Festival Passes, movie trailers and a full list of movies.
Tv ninja. Lifelong analyst. Award-winning music evangelist. Professional beer buff. Incurable zombie specialist.