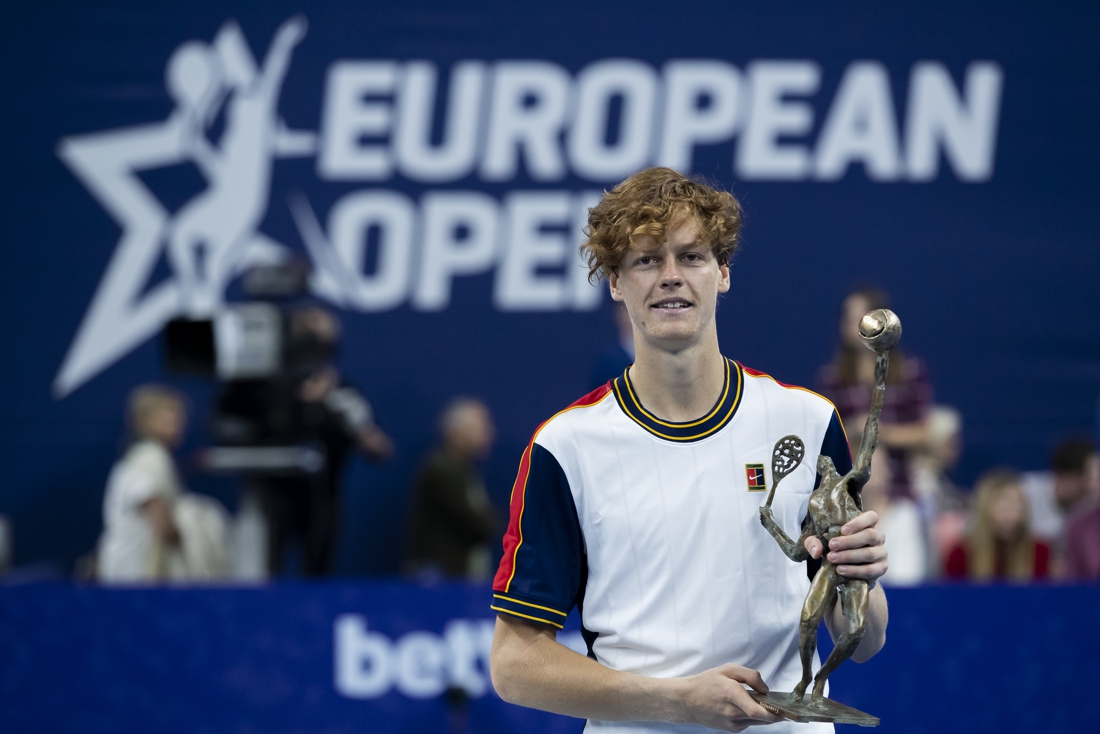 michael verheerstraetenSource, Belgian
Sinner, still only 20 years old, wins his fifth ATP title with the overall victory. Earlier this year, he crowned himself as the overall winner in Sofia in Bulgaria, Washington in the US and Melbourne in Australia. Also in 2020, the youngster was the best in Sofia, giving her her first ATP win.
Schwartzman is currently stuck on four ATP titles. It was already the third time he reached the final in the city of Scheldt, but each time he had to give up.
"Proud of the level I achieved"
Sinner won four games without losing a set. "I think I can be proud of the level I'm reaching," Sinner later said.
"I moved well and served better than in the semifinals," the Italian began his analysis. "I feel really good. I've played well throughout the tournament, but you always have to be on your guard in tennis."
In the final, Sinner quickly took the upper hand over Schwartzman. "If you manage to force a break, you have to try to maintain that advantage," Siner said. "It has worked well for me over the last few days. I took the right decisions at the right time. Now it's important to take it with you in those moments when things are not going well."
Like Schwartzman, Papi is now traveling to Austria for the ATP 500 tournament in Vienna. "After winning the tournament in Washington, I lost in Toronto in the first round. So I still have to improve on that aspect. But right now I can enjoy and rest for a while," he concluded.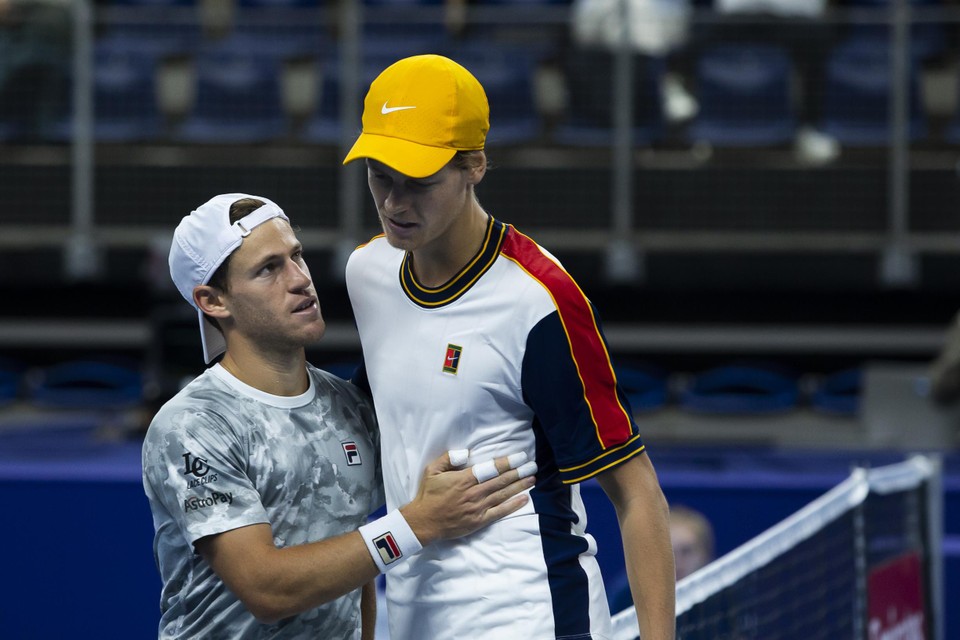 Schwartzman didn't give up: "Next year is another chance"
Schwartzman also failed to win the final of the European Open in his third attempt. "I didn't play my best tennis today and the opponent was good," the Argentine later opened. "I may have had one of the best weeks of my career, but I didn't get a chance in the final. Jannik was better than me. He played at a very high level. I have to congratulate him. He is getting closer and closer to the top of the world." He does almost everything on the court. He can win many titles if he continues like this. Next year will be crucial for him. To be able to relate to the top of the real world, he has to be among the top players. He's only twenty years old, but already he has a great career. He's won four titles this year. It's amazing the pace at which he's improving."
Meanwhile, Schwartzman didn't give up. "Next year is a new chance for the title in Antwerp", the Argentine finished. "I want to be consistent throughout the year and win games every week."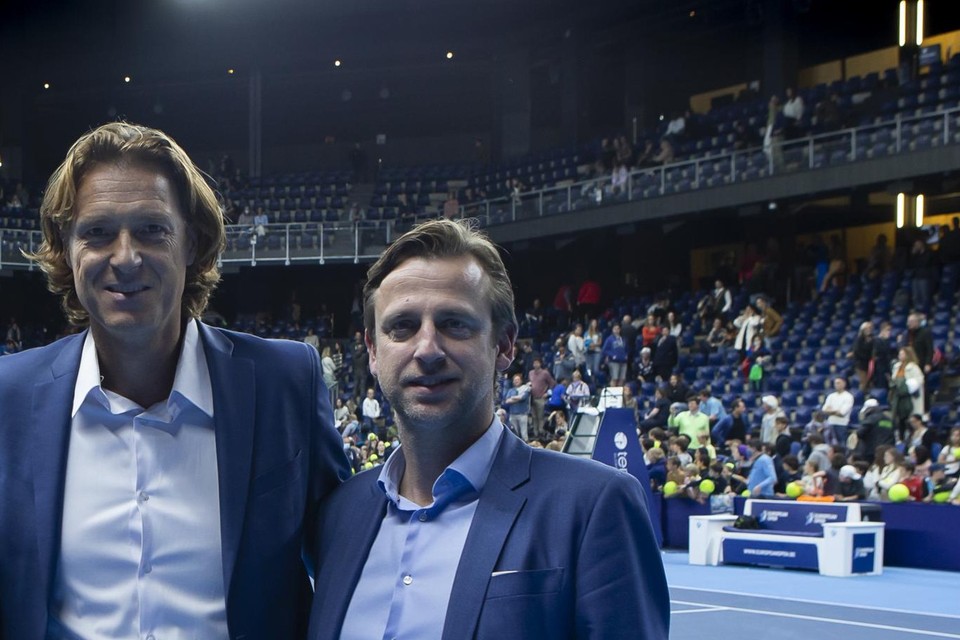 Organizers look back with satisfaction at sixth edition
Dick Norman and Christophe Puelinks, respectively the directors of the European Open and the general director of Tenium, the organization behind the Antwerp tournament, looked back with satisfaction at the sixth edition of the European Open.
"We have a very good winner with Jannik Sinar", explained Puelinques, who also organizes tournaments in Barcelona and Buenos Aires with Tenium. "I think he will soon be in the top 5 in the world. The gap in his progress is still huge."
Before the start, the tournament in Antwerp had to deal with the seizure of, among others, Grigor Dimitrov, Felix Auger-Aliasime, Pablo Carreno-Busta, Cameron Nori, Nikoloz Basilashvili and outgoing winner Ugo Humbert. "It's never a good idea to get those forfeitures," Puelinks admitted. "We're always looking for players who can go a long way in the tournament, but some people come and some don't."
Unlike many other tournaments, the European Open was played almost entirely at home over the weekend. "We are returning to a normalcy," Puelinux said. "Around 4,000 people were present on both Saturday and Sunday. It's wonderful for us."
Dick Norman, for his part, was also pleased. He lovingly looked back on the record match between Andy Murray and Frances Tiafoe and the short-lived return from retirement of Javier Malis. "The goal for years to come is still to be able to offer top tennis for a full week," he said.
Role of Honor:
2021: Genetic sinner (Ita)
2020: Yugo Humbert (from)
2019: Andy Murray (GBr)
2018: Kyle Edmond (GBr)
2017: Joe Wilfried Tsonga (Fr)
2016: Richard Gasquet (FRA)
Alcohol maven. Incurable pop culture specialist. Communicator. Gamer. Certified explorer.