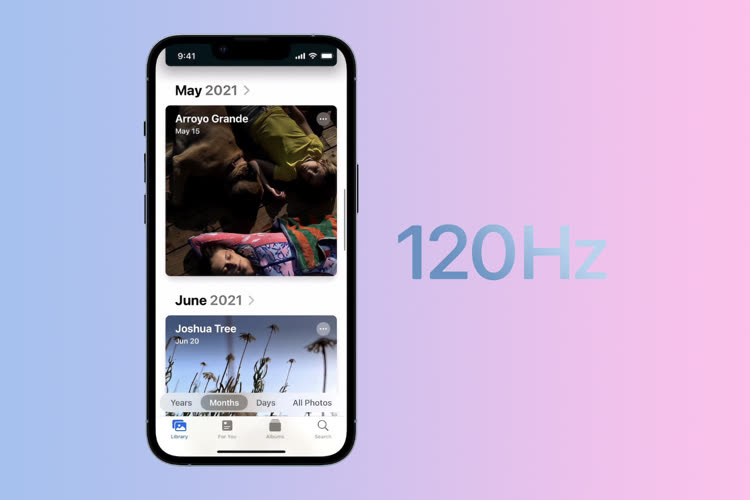 iOS 15.4 includes a number of new features, including this one that will interest speed enthusiasts and iPhone 13 Pro owners. Previously, the Promotion Display on these models did not enable 120fps for animations in third-party apps, unless the developers supported the feature. The update modifies Core Animation, the framework provided by Apple for creating these animations, so that they are now displayed at maximum speed on iPhones equipped with Promotion Display.
Yay, got a little message from someone at Apple today that it's fixed in iOS 15.4 beta and that all apps automatically get 120Hz animations on supported iPhones, and just confirmed myself. (see attached, 1/120 = 8.33 ms) https://t.co/EtZ9zkrM6S pic.twitter.com/04cl8uLb11

— Christian Selig (@ChristianSelig) January 27, 2022
The change is active in the first beta that was delivered last night to developers and everyone in the final version of iOS 15.4 should take advantage of it. It's not clear exactly why this wasn't working as of the first release of iOS 15, but Christian Selig, developer of the Reddit client Apollo, suggests it was a bug that has finally been fixed.
Anyway, this is good news for iPhone 13 Pro users, all animations should become more fluid now, not just system and Apple apps.
Prone to fits of apathy. Music specialist. Extreme food enthusiast. Amateur problem solver.