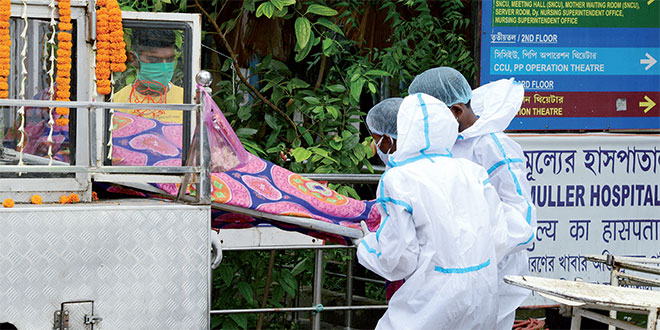 Officials in North India said they set up a trap on the Ganges River after discovering dozens of trapped bodies of alleged victims of Kovid-19. Bihar State (North East) Water Resources Minister Sanjay Kumar announced on Twitter on Wednesday that a "trap has been laid" in the Ganges on the border of the state of Uttar Pradesh where patrolling was put on hold. .
Dear reader,
The article you are trying to access is reserved for The Economist's community of great readers. We invite you to log in using your credentials to view it.
If you do not yet have an account, you can subscribe to The Subscription to access all our content and enjoy many other benefits.
Subscribe
Have you already subscribed to L'Economiste, but have not received your login details?
contact us at [email protected] To receive them by prompt: last name, first name, email, company, function, and telephone number.
Internet geek. Wannabe bacon enthusiast. Web trailblazer. Music maven. Entrepreneur. Pop culture fan.