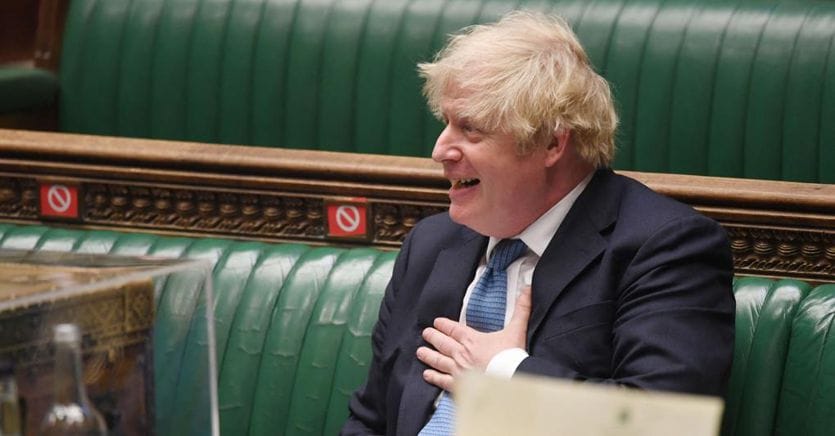 LONDON – Great Britain has more anxiety than enthusiasm in the wake of so-called "Independence Day" on Monday 19, when most restrictions will be eased by a government order and social distancing will no longer be a requirement. or wearing a mask.
The fear is that a return to "freedom" could further aggravate an already worsening situation.
99% delta version
According to the latest figures released by the Office for National Statistics (ONS), infections continue to rise and 650,000 people in England now have the virus – one in 95, compared to one in 160 last week. The delta variant, thought to be more contagious, is responsible for 99% of cases, the highest level since February. Chief Medical Officer and government adviser Chris Whitty this morning urged the British to be vigilant and called "intimidated". The number of hospital admissions, which continues to rise, is doubling every three weeks. According to a study by King's College, half of newly infected people have received at least one dose of the vaccine and have mild symptoms.
It's loading…
identification of infected
Official data from Public Health England shows that a single dose of AstraZeneca or Pfizer reduces the risk of infection by 35% and the risk of ending up in hospital by 80%, while two doses reduce the risk of infection by 80%. does and falls ill. 96% in Pfizer's case and 92% for AZ. Most new infections involve young people under the age of 25 who have mild symptoms, but who infect others unsuspectingly. For this reason, centers across the country where free tests are to be conducted have been strengthened and the government has encouraged everyone to get tested by the National Health Service (NHS) and download the app.
Over half a million in self-isolation
However, there are also controversies over the app. Businesses and employers from all sectors have sounded the alarm about the skyrocketing number of people in forced isolation. The NHS app sends an alert to anyone who has come into contact with someone who was then tested positive. Those receiving the message should self-isolate for ten days and should not leave the house for any reason. With the rise in the number of infections across the country, the number of alerts sent by the app has inevitably increased to such an extent that more than 520,000 people are now in forced isolation. This is having a negative impact on many economic sectors. Shops, restaurants and even factories are forced to close due to shortage of staff.
Self-isolation is not a legal obligation, but it is "recommended", in line with the government's position that everyone should take responsibility for their actions and act rationally without laws or restrictions. Prime Minister Boris Johnson believes vaccines are enough shield to protect the population. More than two-thirds received two doses of the vaccine and 88 percent received one. According to the ONS poll released today, two-thirds of the respondents will continue to wear masks in shops and other crowded places such as buses and metro, even though it will no longer be mandatory. In an open challenge to the government, London Mayor Sadiq Khan announced that wearing a mask would remain an obligation on the capital's public transport network.
Organizer. Zombie aficionado. Wannabe reader. Passionate writer. Twitter lover. Music scholar. Web expert.