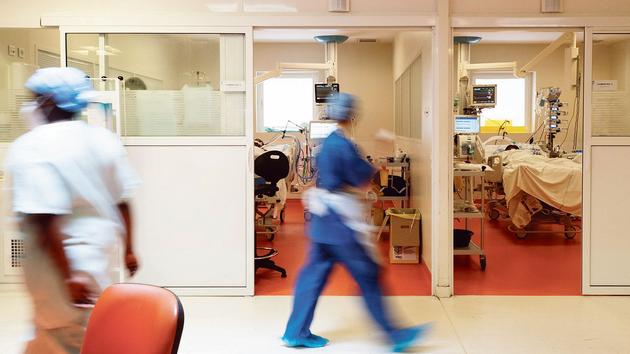 Employees who have not received the first injection from September 15 will be suspended. The establishments are arranging themselves to replace the last oblivion.
"The most adamant about the vaccine are still there, but we're ready." Two days before 15 September – the first step in compulsory vaccination against Covid-19 for caregivers – the Hochstadt Nursing Home (Haut-Rhine) shows 93% of vaccinations among its 53 employees. But the deadline is drawing near: On September 15, they won't be able to work if they haven't received at least one dose of the vaccine, and have to undergo routine testing until they've received their full vaccination schedule. Will happen; By October 15, everyone should be fully vaccinated.
read alsoKovid-19: 3rd dose of vaccine, instructions for use
The establishment's director, Céline Scandalong, knows she will have to work without four employees (nursing assistants and hotel workers) if she refuses to take her first injection. "I want to give them options till the last minute. But in case of refusal, I will be bound to suspend the contract with effect from 16th September. In this case, I have planned for interim reinforcement so that continuity of care is not in jeopardy. In
This article is for customers only. You have 85% left to discover.
Freedom is also to push back the boundaries of science.
€ 1 for the first month Continue reading my article
already subscribed? log in
Analyst. Amateur problem solver. Wannabe internet expert. Coffee geek. Tv guru. Award-winning communicator. Food nerd.