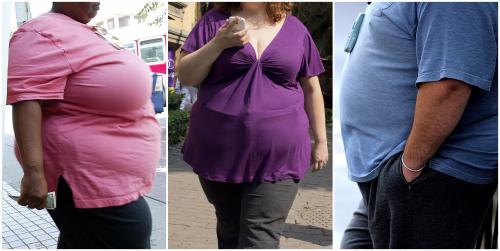 According to one study, obesity and alcohol-related chronic diseases, including cirrhosis or heart disease, may increase significantly in France by 2030 if nothing is done to prevent the disease.
By 2030, 73,000 new cases of cirrhosis, 55,000 new cases of liver cancer and 61,000 new cases will be reported if the intake of alcohol and French weight growth remain unchanged, according to this study. The European Congress on Obesity (10–13 May) was held online due to Kovid-19.
Its authors also predict 425,000 new cases of coronary heart disease and 550,000 strokes.
The study was conducted by HealthLumen, a British company specializing in modeling on health issues, and the European Association for the Study of the Liver (EASL). These models are computer tools that make it possible to establish forecasts for years to come based on existing health data.
Weight and alcohol
The study under consideration is based on the weight development of the French on the one hand, and their alcohol consumption on the other.
For the first criteria, based on current trends, the model predicts an increase in obesity during the period (from 17.8% to 27.3% in males and 19.3% to 31.3% in females). For another, researchers averaged 52.5 alcohol consumption per week for men and 35 for women.
At the same time, researchers also considered a more optimistic scenario, with French's body mass index decreasing by 1% per year and by 2030 their alcohol consumption by 5% per year.
This would prevent 16,000 cases of cirrhosis, 9,000 cases of liver cancer and 13,000 cases of other chronic liver disease according to computer simulations. "Public policies aimed at reducing these risk factors in the French population may reduce the leading increase in non-communicable diseases associated with alcohol and body mass index"., Says the author.
Analyst. Amateur problem solver. Wannabe internet expert. Coffee geek. Tv guru. Award-winning communicator. Food nerd.