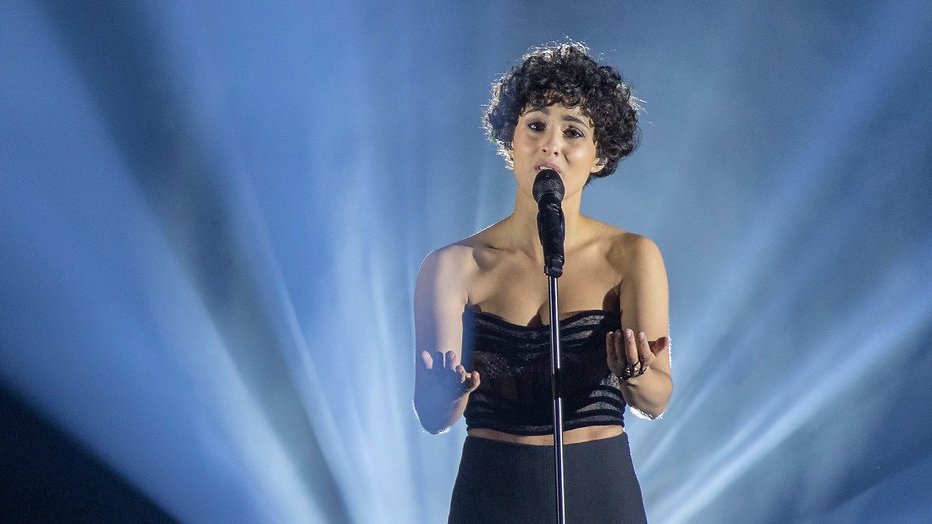 Germany, France, Italy, Spain and the UK pay the most each year for TV and radio rights to the EBU (European Broadcasting Union) and in return for a place in the final of the Eurovision Song Contest. The Netherlands is directly in the final as it organizes the entire Mi'kmaq.
That doesn't mean the 'Big Five' always score high. On the contrary, they often get entangled in it. But this year it is different. This year both France and Italy are likely to win. We will go through them with you.
France: Barbara Pravy – Voilà
Oh what a sweet song. Barbara Privy (big picture) does what France does best, she sings a classic. According to Barbara, who wrote the song herself, saw A lyric for the old songs in the line by Edith Piaf and Jacques Brel. They're big shoes to fill, but for now the 27-year-old singer is one of the big favorites to win at the festival.
United Kingdom: James Newman – Embers
In recent years, the British have regularly been the laughing stock of the Eurovision Song Contest. He didn't seem to care at all. This year is luckily different as James Newman (John's brother) has a good voice and comes up with a good pop song. But it's all too normal for it to be a big hit.
Duetsland: Generics – I don't hate
We can write Germany off for the win anyway, because what Generic is doing here can't be taken completely seriously. We're glad the singer doesn't have any haters, but why she's packaged that message in such a childish way remains a mystery.
Spange: Blas sang – I'm going to stay
Blas sings some boring ballad that you immediately forget when the singer steps off the stage again. And he doesn't even have a very good voice. The Spaniard has a fine crest that makes up for some.
Italy: Moonlight – Zitti e Buoni
Italy is going full-on with glam rock band Menskin, who don interesting leather lace-ups and lots of makeup for this Eurovision performance. We don't see a lot of rock at the Eurovision Song Contest, so it's a lot of fun in that regard. So Italy has a good chance of winning.
Check out the schedule for the first semi-final here
Check out the schedule for the second semi-final here
Tv ninja. Lifelong analyst. Award-winning music evangelist. Professional beer buff. Incurable zombie specialist.