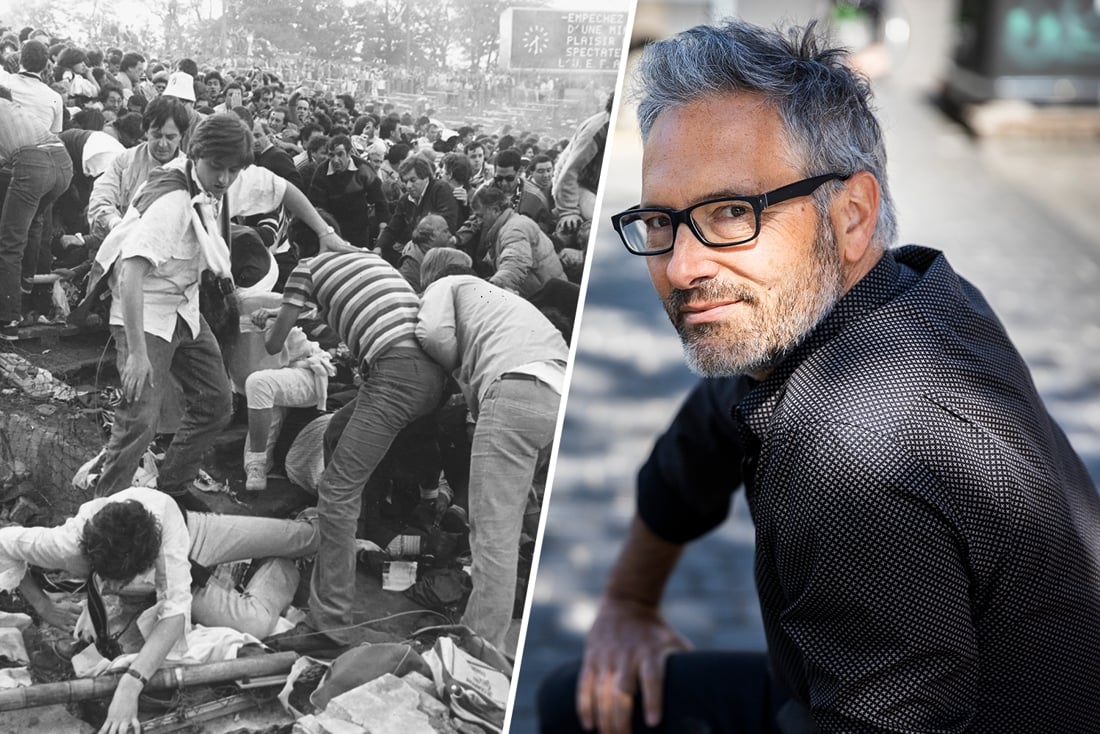 Director Hans Herbots (51) is set to make a film about the play Hessel, in which 39 football fans died after being crushed in the stands of Hessel Stadium. "It will be a big, international production," says producer Hans Everert.
Although the Hesel drama dates back to 29 May 1985, the biggest disaster in Belgian football history is suddenly again on the radar of fiction makers. Production house De Manson is working on a series for VTM about the drama, but Menuetto also has big plans on the table. "Laude Desmet has already come a long way with a screenplay for a feature film about that dreadful evening in Hessel, Brussels," says Menuetto's producer Hans Everart. "As a documentary maker, Load shot in 2005" Requiem for a Cup Final. So he did a lot of research on the subject and has a lot of knowledge in this area. But to be clear: In film, in our minds, we follow fictional characters and they tell the story. In order to maintain the historical perspective, we want to combine authentic images of that time."
foreign actor
Hans Herbots, who has gained a lot of experience in recent years in international productions such as snake, riviera Feather cobra, will direct the film. "We are also working with foreign producers, who will probably be from Italy and the United Kingdom, the countries that were involved in the drama. (European Cup 1 final was between Liverpool and Juventus, red). This means that apart from actors from Belgium, actors from those countries will also play. By the way, everyone will speak their own language.
The film's approach promises to be special: "We will tell the story not from the stands, but from the cataclysm beneath the stadium. This is where everything finally came together. The wounded arrived, aid was coordinated, political decisions were made." If everything goes according to plan, Evert and the Herbots hope to be able to shoot the film in 2023.
Read this also. Hilde thought for decades that her husband had died instantly in the Hessel play, until a picture emerged: "I was completely confused".
Tv ninja. Lifelong analyst. Award-winning music evangelist. Professional beer buff. Incurable zombie specialist.