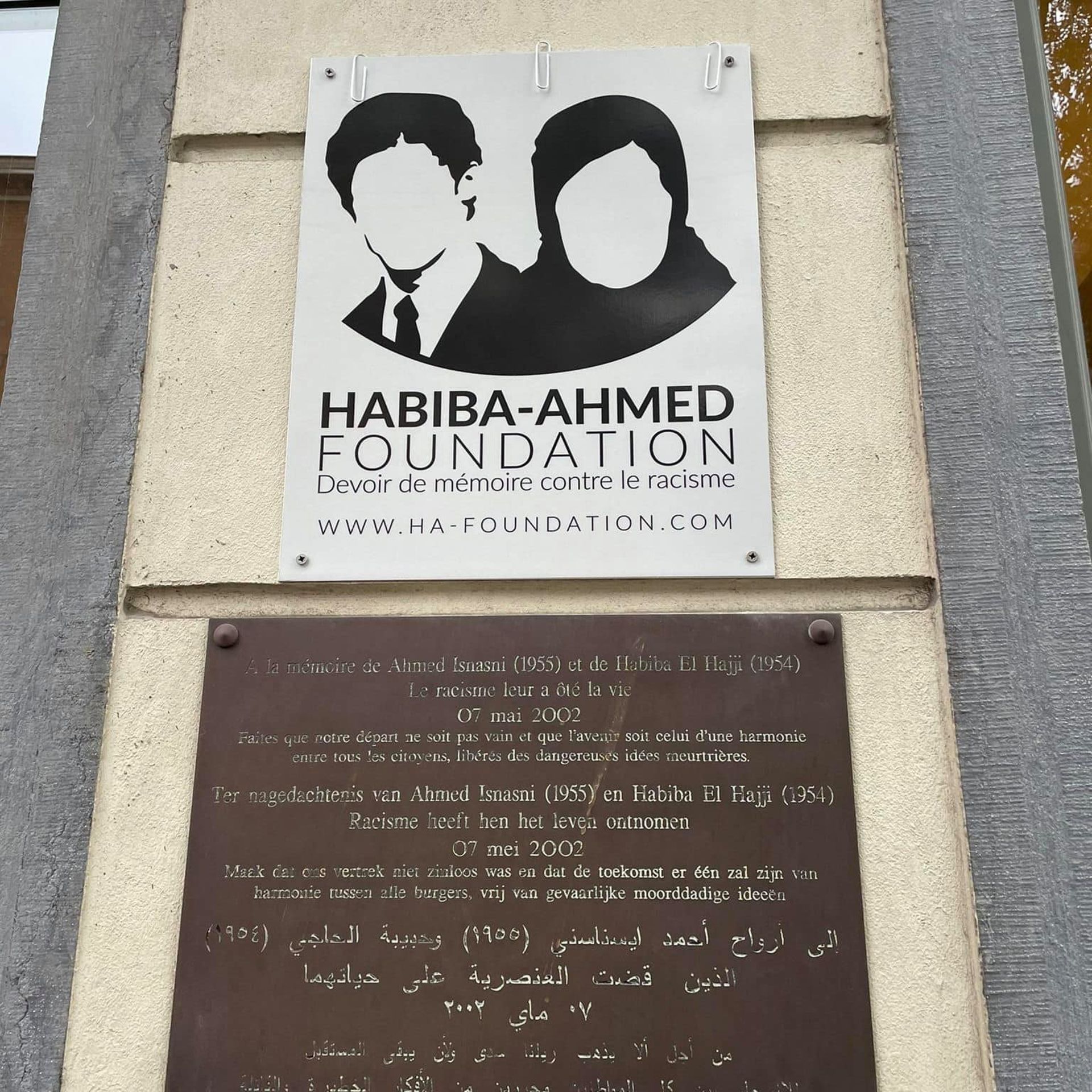 The Habiba-Ahmad Foundation, established on May 7, 2002, in memory of a Moroccan couple killed by a far-right sympathizer, officially established its head office on Friday at the scene of the tragedy at 121 rue Vanderlinden in Schaerbeek. According to the daily La Dornier Heure (DH), the foundation has set up its head office in the building where Habiba al-Hajji (45 years old) and Ahmed Isnasni (47 years old) were murdered to work in memory, But he doesn't work on campus.
Thus a plaque was affixed to the house in the presence of members of Scherbeek College, including Mayor Cecil Jodogne, as well as Naval Ben Hamo, Brussels's Secretary of State for Equal Opportunities. Both officials "expressed their support for the foundation in commemoration of 20 years of the tragedy and the importance of the memory's work", continues the newspaper. Sarah Schlitz, the federal secretary of state's cabinet for gender equality, equal opportunity and diversity, was also represented, as was Gerard Buick, the neighbor who saved the family's three children under gunfire. frenzied
The Foundation also launched its #RDV7MAI2022 campaign to commemorate 20 years of the play and associated crowdfunding. "We want the street to be renamed in his memory," said Kenja Isnasni, the foundation originally built in memory of his parents.
The Habiba-Ahmed Foundation was officially created last June.
Internet geek. Wannabe bacon enthusiast. Web trailblazer. Music maven. Entrepreneur. Pop culture fan.