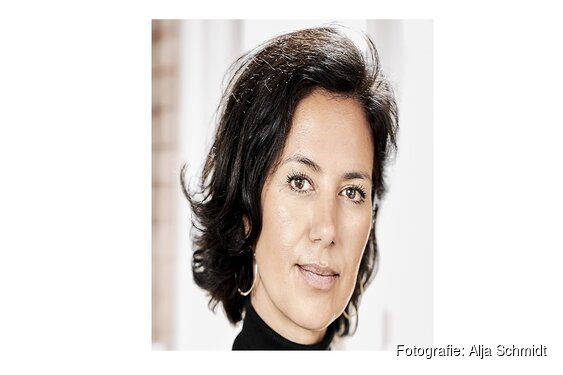 Amsterdam – I Filmmuseum has appointed a new chairman of the supervisory board and three new members: Gunay Uslu (Chairman), Anke de Vries (Directors of the Stations / Board of Directors of Dutch Railways), filmmaker Shady El-Humas (De Liby). , Forever Rich ), Marco Huijbregts (Partner in Dubois & Co. Registeraccountants).
Councilors Alexander Rinnuy Kahn, Caroline Prinsen and Sibe van Elsloo have their third and final term. It was unanimously decided to elect a new president from among its members and to appoint the current councilor Gunay Uslu as the successor of Alexander Rinnuy Kan.
The full Supervisory Board of Eye now includes: Gunay Uslu (Chairman), Chafina Bendhamen, Lex Ter Brac, Shady El-Humas, Marco Huijbregs, Anneke de Vries and Mark van Warmerdam.
Gunay Uslu (President) Allard Pearson, a cultural historian and a researcher at the University of Amsterdam. His expertise lies in the history of European culture, heritage studies, museum studies and cultural policy, management and organisation. She has been a valued and committed member of the Supervisory Board of Eye Filmmuseum since 2019. Uslu Vereeniging is a member of the advisory board of Rembrandt, Allard Pearson, chair of tolerance at the University of Mauritius, Leiden, a board member of the NIOD Fund, and chairman of the Korendon Foundation. Uslu also puts together exhibitions. As Director Hotel Development in Corendon, Uslu transforms old office buildings into new hotels and undertakes monumental and refurbishment of old hotel buildings. This is how she combines museum expertise with business insight.
Anneke De Vries The directors of the stations and the members of the board of directors of the NS. Prior to this, she was Director of Real Estate and Chair of the Board of Ahold Delhaise's Franchise and ING Real Estate Development, one of the initiators of Overhawks. He is involved in the NOVI alliance. She studied at the University of Amsterdam and pursued various executive courses including Harvard Business School. She was a member of Rochdale's supervisory board and held board positions at the Bureau Architektenreistergeister, NEPROM, Amsterdam Zuidost Partners and Architektureucentrum Amsterdam (ARCAM). She is the co-founder of I Filmmuseum's Ladies Eye Gift Circle. In 2018 he won the DGBC's Green Leader Award Audience Award.
Marco Huijbreguts There are accountants and partners at Dubois & Co. Chartered accountant. He has over 25 years of experience in auditing and advising organizations particularly in the fundraising and cultural sector. His client portfolio includes several major museums. He currently holds other administrative positions at the Museumnacht Amsterdam and the Art Foundation in the station area in Utrecht.

shady al-humus is a filmmaker and screenwriter (The Libby, Best Screenplay winner on the NFF, Netflix film Forever Rich). As a cinematographer, he is an inspiring representative of a new generation of Dutch filmmakers. In 2012 he graduated from the Netherlands Film Academy. He wrote the screenplay for Sam de Jong's award-winning graduation film Magnesium and directed his own short film About Sons, starring now-famous actor Marwan Kenzari. After graduation, he was accepted into the prestigious MA Directing Fiction course at the National Film and Television School in the UK.
Tv ninja. Lifelong analyst. Award-winning music evangelist. Professional beer buff. Incurable zombie specialist.