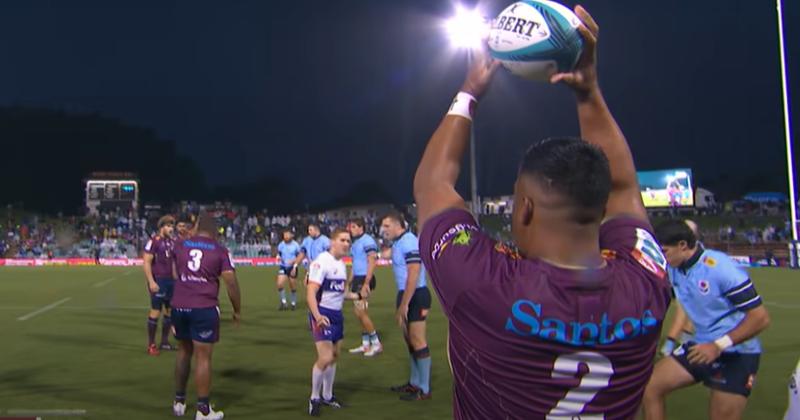 A connected balloon? You don't believe in it? And yet, this is what Super Rugby will experience in the coming weeks. The Sydney Morning Herald reports that 'ball-tracking technology' designed by a former NASA scientist will be used in Super Rugby matches between Australian franchises starting this weekend. after Rugby Australia has entered into an agreement with London-based technology company Sportable. The meeting between the insurgents and the Brumbies that just ended (36-17 victory for Brumby) was therefore the first to test this new technology before the Waratah-Western Army on Sunday. The first of a long series? Definitely. Yes, but what is involved, will you tell us? Well, to integrate a chip into the balls, which will broadcast a lot of data live to each team's staff, such as speed, speed, distance, suspension time in the air when the ball is kicked, etc.,
Video. Great Rugby. The Fijian Drua defeated the rebels and signed a historic breakthrough!
The Cindy Morning Herald says it will be a first. 'Connected Balls' have already been tested in the UK at training or lower competition meetings, but never in professional competition, Eight beacons will be installed in the stadiums and the chip, which weighs only a few grams and is fixed inside the bladder of the ball, will communicate with the sensor about 20 times per second. Dr Pete Husmeyer, Sportable's Chief Technology Officer, said:We are going to start introducing a lot of things to Super Rugby over time. But we'll start with simple, easy-to-digest stats, so that it can shed light on what fans might be thinking, and may not have any information on today., To see if this test will be conclusive.
Alcohol maven. Incurable pop culture specialist. Communicator. Gamer. Certified explorer.