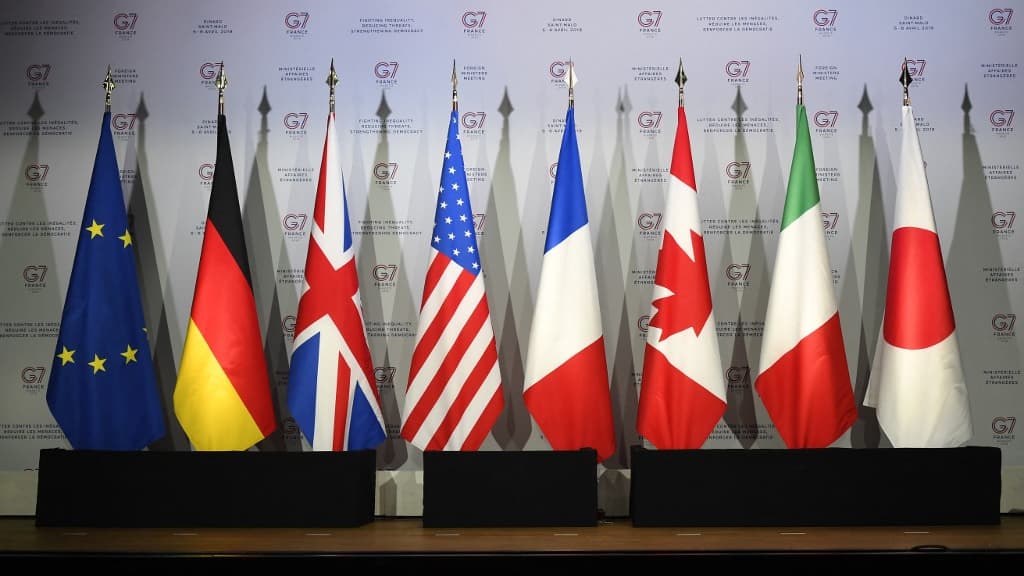 According to Reuters, G7 finance ministers should support the OECD's plan for a minimum corporate tax rate globally.
A step towards levying international tax on companies. According to a draft press release consulted by Reuters, the finance ministers of the G7 countries will commit to ending an international agreement on corporate taxation next July. The G7 should therefore support the project of the Organization for Economic Co-operation and Development (OECD), which seeks to set the minimum rate of corporate tax globally.
The United States recently proposed setting a "at least 15%" tax on multinational profits, a proposal that is far below the advanced rate but more likely to win support. Within the G7 – which brings together the United States, Japan, the United Kingdom, Germany, France, Italy and Canada, as well as the European Union – Paris and Berlin have already lent their support to the US administration.
Towards an agreement in July?
The OECD, which brings together about thirty countries, is expecting a broad agreement in principle at the G20 Finance Summit next July that brings together the G20 country's finance ministers and central bank governors. But some countries, including Ireland, which depend on favorable taxation, do not want to leave it.
Jeremy bruno Bfmtv reporter
Organizer. Zombie aficionado. Wannabe reader. Passionate writer. Twitter lover. Music scholar. Web expert.