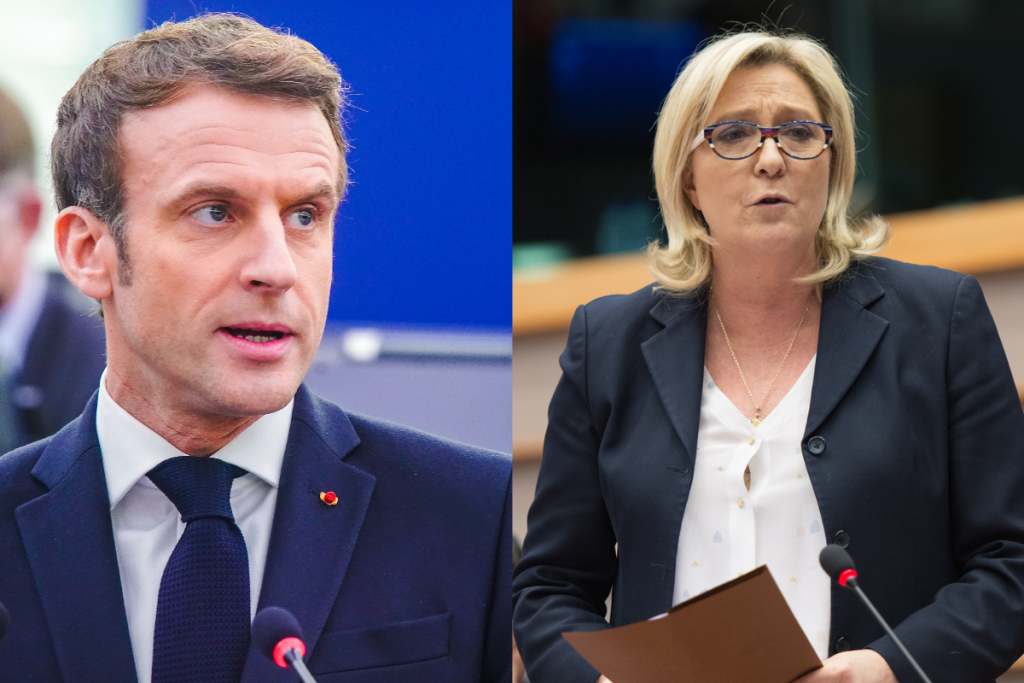 The ballot boxes have spoken. For the first round of the French presidential election, Emmanuel Macron won 27.84% of the vote, Marine Le Pen 23.15%, Jean-Luc Mélenchon 21.95%, ric Zemour 7.07% and Valérie Pécrés 4.78%. Now the two candidates on the list, Macron and Le Pen, are preparing for the second round of elections. The economic programs of both the candidates differ on the answers given to the economic challenges of the country, but they come together giving rise to the same challenges. Because, in fact, regardless of the candidate chosen for the next five-year term, the French economy will face the same challenges that actually stem from its structural position.
First, France is a country that is aging, even though it does so less rapidly than other European countries because of its high fertility rate. Indeed, about 20% of the population of France is in the over 65 years of age group. Other countries are certainly older: Japan with 27%, Italy with 23%, and Greece with 22% then Germany, but the rate of elderly people in France still places it as the 10th oldest country in the world. Is. France's highest fertility rate of 1.9 children per woman in Europe slows aging, compared to the average 1.6 for the European Union and Germany. Of course, France is aging less rapidly than other European countries, but it is aging all the same. This brings the debate back to the inevitable question of retirement: How old is too much? For what cost of financing?
Emmanuel Macron announced his retirement from 62 to 65. This will happen gradually and will last till 2034. Thus, the first generation to retire at the age of 65 would have been born in 1969. He later softened his stance during the campaign, declaring that it could be renegotiated to eventually come at an early age of 64. ,
For his part, while Marine Le Pen announced a return to retirement age at 60 some time ago, he committed to his final program of maintaining the retirement age. At his current level: 62 years. The second major issue that France will face and which is of great interest to France is that of taxation. Why ? Because France is the world champion under tax pressure. Tax revenue and social security contributions represent 46% of GDP in France, ranking the country at the top of the European Union and at the top of the OECD countries. The European Union is at 40.2%, Germany at 40.5%, the OECD at 34% and the United States at 27%.
Not only is the tax burden higher on both households and businesses, but moreover, it is not going to go down, as public finances are heavily indebted. With public debt representing 116% of GDP in 2021, France ranks 7th among the world's 23 most advanced economies. By comparison, the euro zone is at 98% and Germany at 70%. So France will not be able to ease its financial pressure to maintain its debt consolidation trajectory. This is why the question of taxation in the economic programs of the two candidates is an important issue.
The two candidates naturally come together by promising the French a reduction in taxation – otherwise it is difficult to get elected! But there are different ways to achieve this. At Emmanuel Macron, we promise to increase the exemption limit during heuristics, eliminate the audiovisual tax paid by owners of television sets, and decrease production taxes to improve the competitiveness of companies. At Marine Le Pen, we promise to eliminate unconditional income tax for youth under the age of 30. It wants to privatize public audiovisual polls. Ultimately, while Macron abolished the property tax established by his predecessor, François Hollande, to convert it into a tax on real estate wealth, it was the desire of Marine Le Pen to, if she chose, tax it on financial wealth. change to.
In a context marked by inflation, which peaked at 7.5% in the eurozone and 5.1% in France, purchasing power has emerged as the French's major concern during the campaign. Marine Le Pen has promised to increase France's purchasing power by 200 euros per month. How ? 100 by reducing VAT on sanitation and food products from 5.5% to 0%, reducing VAT on energy (gas, heating oil, electricity, fuel) from 20% to 5.5%, renationalizing motorways that reduce toll prices will tax -15% according to the candidate, and by reducing the Social Security contributions paid by business owners so that they can increase the wages of their employees. Meanwhile, Emmanuel Macron has promised to triple the amount of annual bonuses that employers can pay to their employees without any fees or taxes, and to deploy new employee profit-sharing mechanisms to the benefit of companies. .
Energy policy is ultimately the last major economic rift between the two candidates. Macron promotes a mix of nuclear and renewable energy, with Le Pen particularly interested in nuclear power. In fact, Macron was reluctant to tackle nuclear power at the beginning of his mandate, but changed his position because only nuclear power could enable France to achieve carbon neutrality by 2050. Therefore, he undertakes to build 6 new reactors of the third generation (EPR). ) and to maintain all establishments in operation for more than 50 years which may be.
On the renewable side, he promises to multiply photovoltaics by 10 and build about fifty wind farms. For Le Pen, only nuclear power can meet the French energy needs: she promises to start construction of 10 new reactors. On renewable energy, she opposes wind power and proposes subsidies for wind turbines and a moratorium on dismantling the existing fleet. It also states in its program that it is interested in the development of the hydrogen and hydroelectric sectors.
What program for France in the next five years? Answer: Sharp on Sunday, April 24 at 8 pm.
by Omar Fassal
Internet geek. Wannabe bacon enthusiast. Web trailblazer. Music maven. Entrepreneur. Pop culture fan.