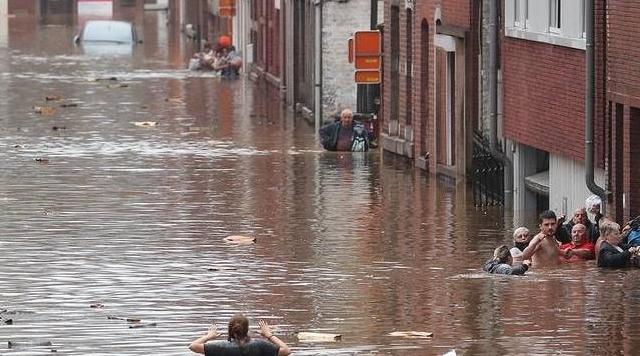 German Chancellor Angela Merkel, who is battling floods in several European countries, reiterated her call on Thursday to accelerate the fight against climate change.
"Against the goal of an increase of less than 2 degrees or as close to 1.5 degrees as possible, progress is insufficient," he said at a press conference in Berlin.
"This applies not only to Germany, but also to many countries. So the pace must be accelerated," the chancellor said.
Recall that the recent floods killed 177 people in Germany, as per the revised balance sheet above.
Overall, 177 people have died in the country and 209 across Europe (with 32 deaths in Belgium).
"Society is going through a major transformation," said Angela Merkel, who led her traditional summer press conference for the last time in her tenure.
The German government was forced to raise its objectives after the Constitutional Court rejected its initial climate plan in late April, which it deemed too clear.
as a reminder, Angela Merkel's government has released several hundred million euros of initial emergency aid to relieve victims of deadly floods in West Germany, where reconstruction promises to be lengthy and costly.
Internet geek. Wannabe bacon enthusiast. Web trailblazer. Music maven. Entrepreneur. Pop culture fan.