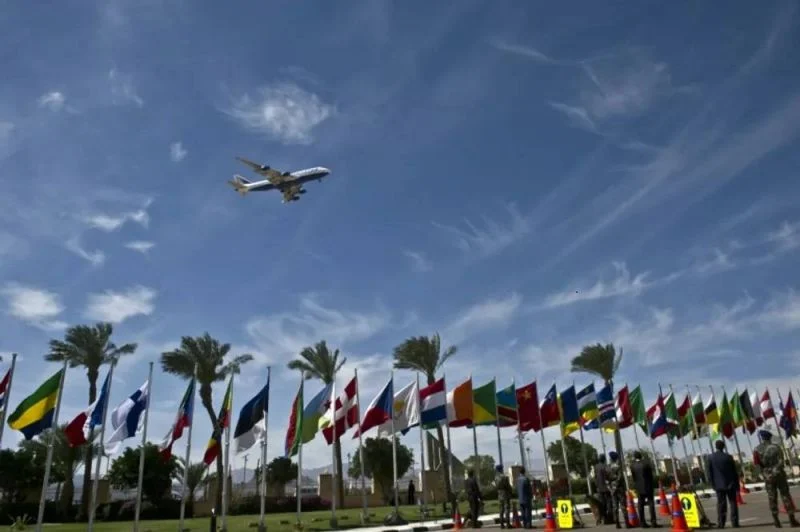 Israel and Egypt on Sunday inaugurated the first direct air connectivity between the cities of Tel Aviv and the Egyptian seaside resort of Sharm el-Sheikh on the Red Sea, announced the Israeli national company El Al.
"The first flight 5193 of Sun Door Company of El Al Group, bound for Sharm El-Sheikh, took off from Ben Gurion Airport (07:15 GMT) at 10:15 am today, this is the first flight of a Sharm El-Sheikh airline for," Al Al said in a statement.
Direct flights already connect Israel's Ben Gurion Airport in Tel Aviv with Cairo, Egypt. The two countries have recently strengthened their ties.
In early October, a plane from Egypt's flag carrier Egypt Air landed in Israel for the first time. Flights between the two countries were previously provided by Egypt Air, a subsidiary of Sinai Air, whose planes did not carry the Egyptian flag.
Since coming to power last June, Israeli Prime Minister Naftali Bennett has visited Egypt twice, in September to meet with President Abdel Fattah al-Sisi, and last month to the United Arab Emirates' Prince and the United Arab Emirates. For a summit with successor Sheikh Mohamed bin Zayed.
The trilateral meeting was the first of its kind between the leaders of Egypt, Israel and the United Arab Emirates (UAE). The three leaders discussed trilateral relations and recent developments on regional issues in the Egyptian seaside city of Sharm el-Sheikh on the Red Sea coast, the Egyptian president announced in a press release.
Since the normalization of its relations, in 2020, along with Emirates, Bahrain and Morocco, Israel has inaugurated direct flights with these countries.
Internet geek. Wannabe bacon enthusiast. Web trailblazer. Music maven. Entrepreneur. Pop culture fan.