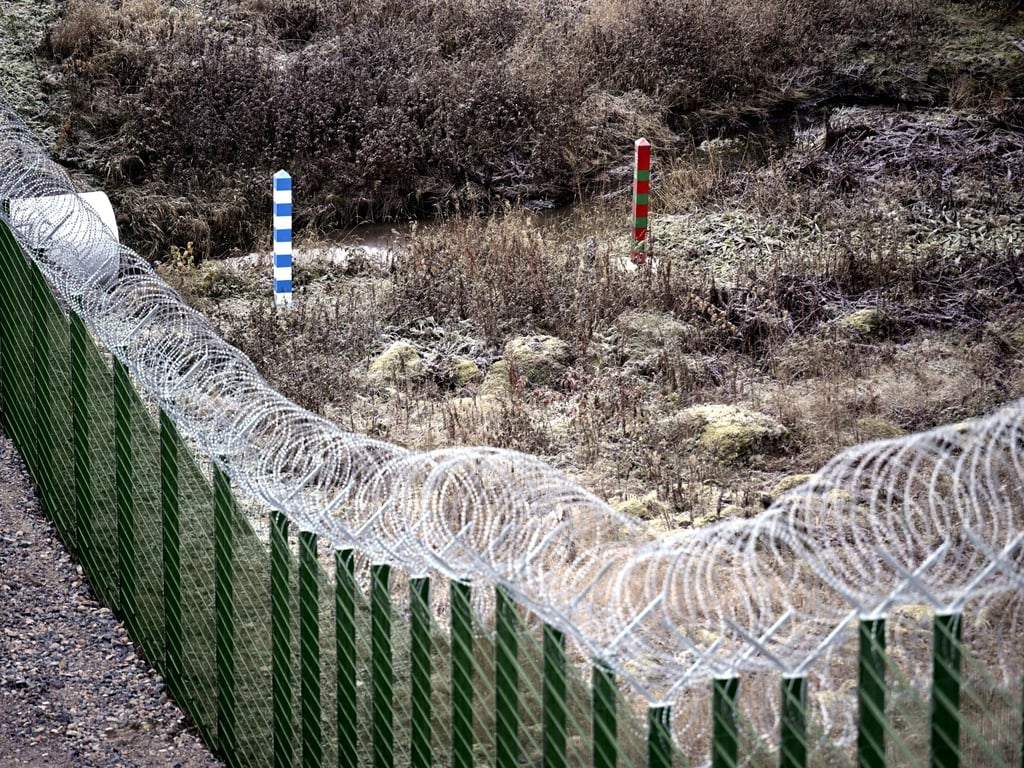 Finland to Erect Barriers at Four Border Crossings amid Asylum Seeker Concerns
Finland is set to erect barriers at four of its eight border crossings with Russia to prevent the flow of asylum seekers. The barriers will be placed at the Vaalimaa, Nuijamaa, Imatra, and Niirala crossings in southeastern Finland. The move comes after the Finnish Border Guard claimed that Russia's border policy changes have led to an increase in undocumented migrants crossing over, with Moscow either encouraging or turning a blind eye to these individuals. Russia, however, denies these allegations.
The four border crossings to be closed are known to be the busiest points of travel between the two countries, with approximately 3,000 people crossing per day. Finnish Prime Minister Petteri Orpo has suggested that Russia is seeking to destabilize Finland as a response to Helsinki's decision to join NATO during Russia's invasion of Ukraine. European Commission President Ursula von der Leyen has expressed support for Finland's actions and condemned Russia's instrumentalization of migrants.
Neighboring country Norway, which also shares a border with Russia, is prepared to close its border if necessary. Asylum seekers arriving via Russia will now only be allowed to submit their applications at two northern border crossings in Salla and Vartius. These border closures come amid increased tension between Russia and Finland over Helsinki's military alliances since the start of Russia's war with Ukraine.
The border between Finland and Russia serves as the European Union's external border, spanning 1,340 km (833 miles). Finland had previously abandoned its policy of military non-alignment and joined NATO in response to Russia's invasion of Ukraine. The Finnish Border Guard has noticed an increase in undocumented arrivals, primarily from Africa and the Middle East.
Despite the border closures, Finland is still obligated to allow asylum seekers to seek protection under international treaties and EU law. In addition to the barriers, Finland plans to construct a 200 km (124 mile) fence along a portion of the border by 2026. This move aims to further secure the border and regulate the influx of migrants entering the country.
As Finland takes these measures to address the ongoing issue of asylum seekers crossing its border with Russia, tensions continue to rise between the two nations. The Finnish government remains committed to ensuring the safety of its citizens while respecting its international obligations.
Organizer. Zombie aficionado. Wannabe reader. Passionate writer. Twitter lover. Music scholar. Web expert.