12:09
There'll be a further inspection at 12.55 BST
There's been a bit more rain.
12:09
"Jumping in from Kuala Lumpur," says Joel Eley. "I really remember the Ashes series of 2009. I was working in Bahrain and time difference was perfect to watch most of the play. I could get Hatfield Broad Oak sausages from my local supermarket at an exorbitant price, but as it was the village I grew up in I did not care. Used to have a couple of Aussies and fellow English over and good times were had. Shame about the weather but the sausage banter is spot on."
I remember that series too, on the Fridays, a few of us used to keep away from the score then get together to watch as live with all picnic accoutrements.
12:03
Talking of bland food, here's Leonard Cohen. "I'm somewhat aggrieved you went as far as to extol challah and Israeli hummus, without the dessert of choice from the shtetl, the glorious babke," he says. "Attached is my latest attempt."
Tell you what, when I was in bed with corona, one of my mates delivered babke with the challah on the Fridays, and I cannot begin to describe how well it went down. For those interested, this came not from Daniels but from Bread, also in Temple Fortune. Recommended.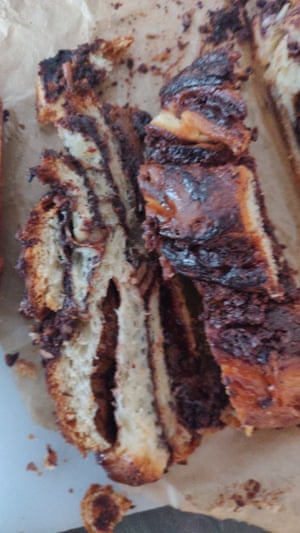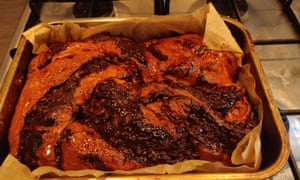 11:58
"When I first came to England, I tried chicken tikka masala," says Digvijay Yadav. "Learnt the hard way that masala means 'with curry' not 'extra spicy'. It was sweet."
Whoops! Raised on a diet of bland English and Ashkenazi food, to this day, I regret the first 22 years of my life, before I discovered something I believe is called "flavour".
11:55
"All this toast has made me think of my lockdown revelation," says Pete Salmon, "nut butter. Did everyone else know before that to make any sort of nut butter you get the nuts and grind them in a food processor for about 15 mins? That's all. Some free spirits add a bit of salt or cinnamon or vanilla essence, but you don't have to. Seriously, commercial nut butter is one of the biggest scams going this side of pesto. On the meat front, Toby from down Ballingham is the man to see. Will sell you half a Shropshire lamb start of spring. And you'll have some leftover at the start of the next. A word to the wise."
I cannot state strongly enough how beyond me this last element is.
11:52
"Please let Matt Dony know that it is the very lawlessness of North Wales that makes for such fantastic sausages ," says Simon Lewis, "including the excellent Edwards of Conwy. Anyway, I thought Mr Dony retired from the international sausage scene last week – or am I getting my vowels mixed up?"
11:51
"Keep up the good work," says Charles Sheldrick, "a second cricketless day in the offing … but sausages are even more interesting than cricket.
The very finest sausages are home made. If anyone is thinking of giving it a go can I recommend Town End Farm Shop as a place to start? Family run butchers in Malham that run courses. Where else would you go to learn how to make Italian charcuterie?
As for the kit you need and sausage skins, here has everything you could need and lots of lovely shiny things you probably don't but can't resist….
11:40
"Heaps Sausages do some amazing concoctions," tweets Gary Naylor, "and, yes, you can see how the sausage is made in The Room Where It Happens. I used to buy their stuff at Smithfield in the 90s, a little sheepishly, as I only went for their vegetarian options."
Another little thing one might do is coat one's sausages prior to grilling. Honey, mustard, hot sauce.
Updated

11:37
"Sausage OBO," says Jack Lee. "If I may suggest something beyond the traditional banger: Boerewors from a butcher near Hastings – no pork in this one!"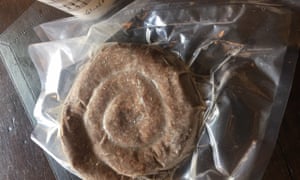 11:33
"Start delayed again," says Richard Tinner. "Are we anywhere near the record for the least amount of play in an English test match due to weather?"
Nowhere near. At Nottingham in 1926, England and Australia managed 17.2 overs in 50 minute, and for years, that was the best of the worst. But then at Kandy in 1993, Sri Lanka and India mustered 12 overs in 49 minutes.
11:30
Lovely stuff. Sam is back on the toast tip – for those who missed him earlier, he recommends running the toaster through a cycle before sticking in the bread. "It just keeps the centre soft and warm as opposed to potentially firm throughout, whilst the dark (I'm a dark toast person) accepts the butter. It's an added texture factor I suppose. I can't not do it anymore. Never looked back."
If my wife wasn't on a call downstairs, I'd be there checking this as we speak. Maybe if I interject and explain, she and her work folk will understand.
11:28
"Oh where have you been my blue eyed son?" asks Richard Hirst. "We had a brief exchange about the greatest Bob during the first Test, in the context of your paean to Mr Willis. Since then I've been considering in more depth Bob's relationship with cricket, which is perhaps greater than has been previously thought. Not only did he change his name to make Mr Willis's life easier – RGZ Willis would have looked frankly silly – but also:
– He anticipated and put to bed the debate about reverse swing – 'it don't need a weatherman to know which way the swing goes';
– He emphasised the importance of attitude when batting last – Positively Fourth Innings (Woakes and Buttler had clearly paid heed to this in the last Test, because they wanted to be on the side that's winning);
– He foresaw the weather outlook for this Test as for so many others – A Hard Rain's A-Gonna Fall and Shelter From the Storm;
– He knows what cricketers talk about during those rain delays – Rainy Day Women #12 and 35;
– And he's spent many hours watching failings and flailings outside the off stump – I gazed upon the England batsmen flashing.
I could go on (Percy (Fender)'s Song; It's Alright Ma I'm Only Beefy), but I think it's clear that following the Nobel Prize the only fitting tribute left is to make him President of the MCC."
One of my mates is a teacher, and cried in front of his class when he discovered Bob had won the Nobel. Back to the name thing, though, I like to refer to him as Shabtai Zisel ben Avraham.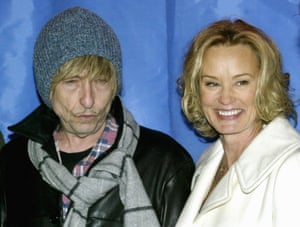 11:20
"Disappointed that Porthmadog Meats don't have a delivery service," says Matt Dony. "I dearly want to try those sausages, but they are based in the wrong half of Wales, I'm afraid. North of Aberystwyth is a lawless wilderness. Here be dragons. Specifically, dragons who can't speak Welsh properly."
Gosh, a Welsh-speaking dragon sounds extremely dangerous. Lldracarys!
11:16
"Great we can finally OBO some sausage on a wet day," emails Patrick Duce. "In the interests of balance, there's some great vegan options out there, as this Beyond Sausage packets shows … delicious."
I cannot believe it's take us this long and apologise on behalf of myself and my colleagues.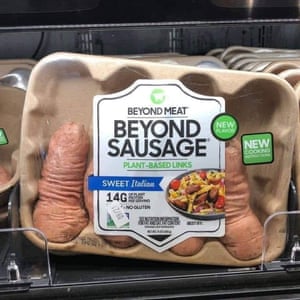 11:13
On Twitter, @DerPendler1 gets in touch to flag the TMS link for today – thanks. I think it's also available on the BBC website, if you go to the match page and click on "Natural Sounds".
11:10
"Lovely rain induced discussion and one I will follow closely from my couch," says Sam Howard. "If I could remember who told me to put the toaster on empty for a cycle and THEN toast the bread, I would kiss them. Also, only scramble your eggs in the bacon pan."
I'm intrigued: how and why does that make for better toast (and what an underrated invention toast is)? But you don't pour the bacon residue into your bloody mary? Pah.
11:08
Start delayed
There'll be a further inspection in 50 minutes, which will be 12pm BST. But it's raining, and there are menacing black clouds all over the show.
Updated

11:06
"This is completely unfair," says Naomi Adams. "Having been quite seriously ill during lockdown, and mandated by the hospital to elevate my leg, I was looking forward to lying on the sofa while watching the cricket and occasionally answering a few work emails. Instead, I am at my WFH desk feeling cheated by the weather. And It's sunny here in south London."
I'm sorry to hear that, but glad to hear that you're on the mend. On the plus side, another Test starts on Friday, and you now know where to store your chilli peppers.
11:02
The umpires undertake a forlorn tramp around. We'll get a verdict of some sort presently, and Athers notes that on such occasions, the match referee should speak to media, explaining what's going on.
10:59
And while we're here, here's one more: whenever you grill meat – burgers, Porthmadog Meat sausages and the like – don't tip away the juice, fridge or freeze it to toss in the next time you make stew or meat with sauce.
Please do send in your own.
Updated

10:57
However, I will never grasp why people use any chilli that isn't a scotch bonnet, on which point a cooking, er "lifehack": keep your peppers in the freezer so that when you chop them you're not left with burning fingertips which lead to all sorts of hilarity when you take out a lens or visit the toilet.
10:56
"Spicy meats, eh?" emails Andrew Thomas. "You need to try Porthmadog Meats' sausages. You have to sign a disclaimer when you buy them accepting all blame for injuries sustained during and following their consumption.
I hope my rabbi isn't reading.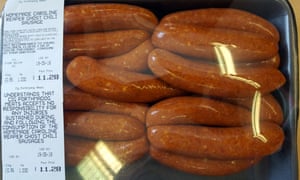 10:54
"The answer is simple," says Em Jackson. "School sports hall and a game of Kwik Cricket. Run on every ball bowled, hit or not, a four for hitting the back wall along the floor, six for hitting the back wall in the air, batter out if caught in two hands, whole team out if caught in one (off the back wall only)."
I'd watch that, as I would corridor cricket.
10:52
Shane Warne, the most relentlessly positive man in the world, doesn't think we're getting any play today. Great stuff.
10:48
Thanks Pete Salmon for pointing that out. He also notes: "So the players will go into work today knowing there is no positive result possible, nothing they do will mean anything, and all their good work will prove utterly futile. Welcome to the real world chaps!"
Yes, although I trust all 22 players are committed nihilists.
10:43
I'm fizz all day – no beer, no wine. Then as many spicy crisps as I can find, as much spicy meat as I can find, challah from Daniels in Temple Fortune (local knowledge, truss), Israeli hummus (none of that grainy, lemony, supermarket muck), sour sweets to make your mouth hurt and various meat in various pastry.
10:39
I'm seriously considering going downstairs and preparing myself a cricket picnic. How do you eat yours?
10:36
Sky show us footage of a lunatic downpour in the middle of the night, and that the outfield is extremely wet. No play before lunch and maybe no play beyond that, reckons Robkey Key, depending on whether the sun comes out.
10:35
"Or maybe they should call the Test off and decide to play some kind of single day game, a unique event," responds Peter Brown.
That seems a better option, though again, I think the seriousness with which these sides compete would prevent that from happening.
10:34
"Wouldn't it be great," tweets Gary Naylor, "if Joe Root were to say, 'It's a summer like no other. Everyone has worked so hard to get this on, not least Pakistan. I'm declaring now and Azhar has agreed to set a target of 280 from as soon as possible after lunch. Let's get it on!'"
It would, but elite-level sport isn't like that, it's about being a hard-nosed winner. If either side was 2-0 up, then perhaps, but with the series in the balance and Test championship points available, you need to be serious.
10:31
With nothing doing this Test, we also find ourselves looking forward to the next one. I'm sure England want to pick at least one of Archer and Wood, but who do they leave out given no one will be tired after five days doing not very much and the series on the line?
10:24
I suppose we have to talk about the rain and bad light situation. It wouldn't have made any difference in this Test, but it is fair to start at 10.30 if time's been lost out of the game; I don't see much reason to oppose that. The light, though, is different because we need to be sure that the players are safe. It's fine for Jimmy Anderson to talk about needing "leeway" – he knows a bit about cricket – but ultimately, we have a law specifically so that there is no "leeway". "Leeway" is what will get people hurt.
10:17
Let's look on the bright side: I cannot wait till England go to Pakistan. Mainly because it'll be fun watching the struggle to pick a pace attack when you need at least two spinners, but the prospect of reverse-swing is also tantalising.
On the spinning point, I wonder if Root and Smith think Bess has the highest potential of the various options, though Leach was decent in Sri Lanka. Bess was pretty good in the first West Indies Test, and also offers the batting and fielding that Leach does not. If it's close, which it is, then I can see why that might be the determining factor, even if someone better than both would be better.
10:06
Er, oh. I guess no chance of starting on time, and a good chance of no play this morning.
09:25
Preamble
Sometimes, the preambles just write themselves … and this time isn't one of them. There's so much to like about both these teams – even the cricket we've seen in this Test has been great – but unfortunately, it's going nowhere.
A few years ago – OK, a lot of years ago – they played three-day games in the Britannic Assurance County Championship, which meant a lot of forfeited innings in pursuit of a result. But with England about to go dormie one, I can't see Joe Root agreeing to that, however much we'd all enjoy watching Rory Burns and Dom Sibley commandeer a chase.
On which basis, I'm not sure what we're going to see today. Usually, that's one of the best things about sport, but on this occasion … it's still one of the best things about sport. For as long as the weather holds, we're going to enjoy the best thing that's going on anywhere on this planet at this time, so it is incumbent upon us to wade right in.
Play: 11pm BST
Updated

Alcohol maven. Incurable pop culture specialist. Communicator. Gamer. Certified explorer.