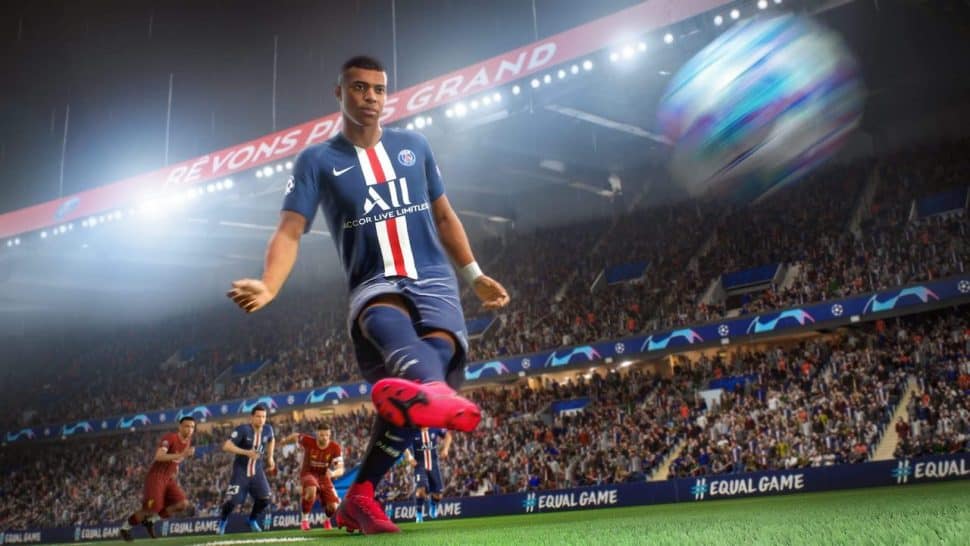 Today, Electronic Arts Inc. Announced a multi-year renewal of its UEFA license, leaving the top of club football exclusively reserved for EA sports. EA is expanding access to football video games through various mobile developments, expanding FIFA Online 4's access to download on PC to reach a potential 80 million additional players in 15 new countries. Additionally, the franchise will be available on Stadia for the first time when EA Sports FIFA 21 releases on this platform on 17 March.
This expansion is based on the continued growth and success story of the EA Sports FIFA franchise. EA Sports FIFA 21 was the best-selling sport in the UK in 2020. It remains one of the most popular games in the world and now has sold over 325 million copies in the lifetime of the EA Sports FIFA franchise. In addition, there are more players playing EA Sports FIFA 21 than the last record-breaking EA Sports FIFA 20 at this stage of the product cycle, indicating that fan interest continues to grow.
"Our vision is to provide the most authentic, fun and social football experience by bringing our sport to more devices, countries and fans around the world," said DJ Jackson, VP of EA Sports Brand. "EA Sports is rapidly changing the way fans consume sports, from a passive and planned experience to developing football to an interactive experience that's always available. It's a" game of the world "and EA sports players. , Is committed to connecting athletes, clubs and leagues and increasing the love of football around the world. "
UEFA and EA Sports are two of the biggest names in global football and are synonymous with innovation, competition and dedication to improve the "game of the world". More than 150 million minutes of UEFA Champions League football have been played at the EA Sports FIFA Games on consoles and PCs to date. The new licensing gives the EA Sports FIFA Eco-System exclusive rights to the UEFA Champions League, as well as the UEFA Europa League and the UEFA Super Cup. The partnership is also committed to advancing the eChampions League. It is an integral and important tournament within the EA Sports FIFA Global Series competitive sports program.
To develop the EA Sports FIFA fan base, it is important to provide more ways for players to play. Widely played in Asia, the free-to-play FIFA Online 4 experience on PC will soon be available for the first time in Russia, Poland, Turkey and more, putting the game at the fingertips of millions of passionate fans. The upcoming release of EA Sports FIFA 21 on Google Stadia on March 17 will allow players to instantly play their favorite video games on screen that they already own.
Mobile remains the most popular gaming platform in the world and EA SPORTS has six football experiences in development, offering new modes of play for everyone, from authentic simulations to unique arcade formats. More information about these diverse mobile football experiences will be given at a later date.
EA Games reaches players around the world and has introduced six new console and PC experiences over the past year, in addition to continuously offering live services on PC and mobile. EA Sports franchises provide athletic entertainment to fans around the world with many authentic, intense experiences that bring players closer to their beloved sports, teams and leagues.
Tv ninja. Lifelong analyst. Award-winning music evangelist. Professional beer buff. Incurable zombie specialist.