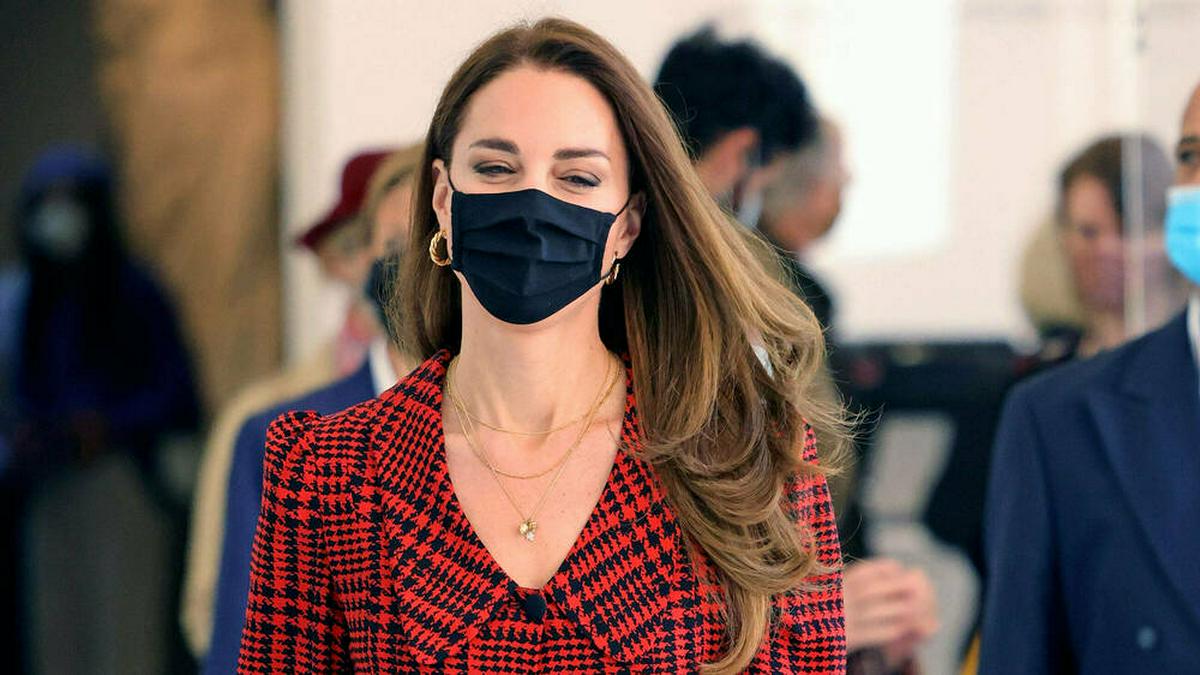 Duchess Kate (Mia / Spot) on a visit to the V&A Museum
May 19, 2021 at 8:59 pm
To celebrate the reopening of several museums in Great Britain, Duchess Kate also visited a house of art – and attracted everyone's attention.
Duchess Kate (39) made a special appearance on a museum visit not far from Kensington Palace: she climbed high black pumps to reopen the Victoria and Albert Museum. The visit was also representative of several inaugurations in post-spontaneous art houses in England.
The 39-year-old, who studied art history, wore a red midi dress with black checked patterns by Alessandra Rich, which accentuated her slim figure with a V-neckline with a full button pocket and Peter Pan collar . Fine necklaces, gold hoop earrings and small black clutch complete the outfit.
The Duchess saw, among other things, the exhibition "Alice: Curious and Curious", which opens this weekend. The film showcases over 300 objects from fashion, art, music and photography that were inspired in various ways by "Alice in Wonderland", including works from Salvador Dali to the Beatles to Vivienne Westwood.
Tv ninja. Lifelong analyst. Award-winning music evangelist. Professional beer buff. Incurable zombie specialist.