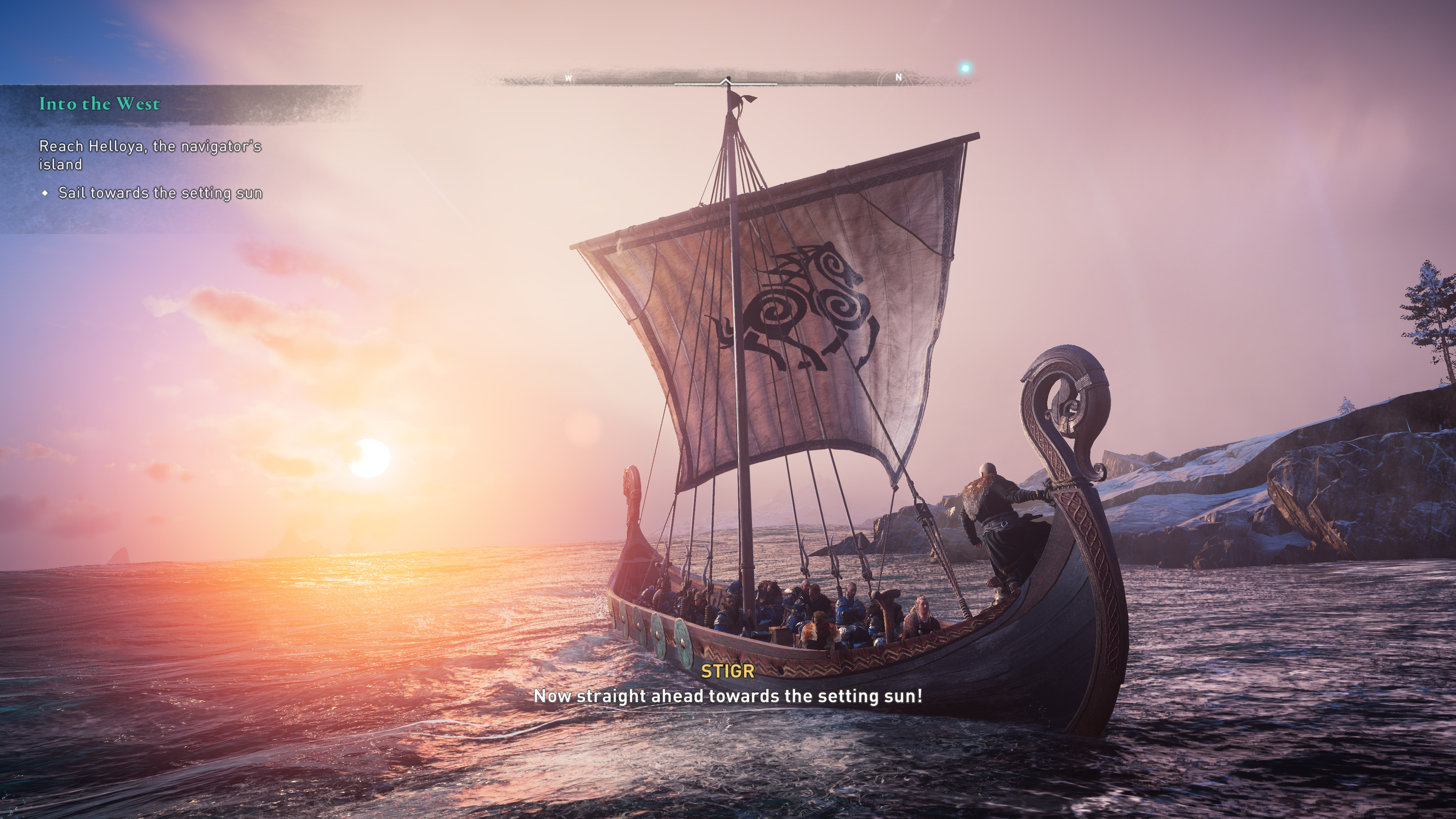 Assassin's Creed: Ancient Egypt and Discovery Tour After Assassin's Creed: Ancient Greece's exploration tour, Ubisoft will now turn the conclusion of the current Assassin trilogy into a stress-free exploration tour. On October 19th, the PC version of Discovery Tour: The Age of the Vikings will be released, which lets you explore the game world of Assassin's Creed Valhalla without any threats or set goals.
Unlike the main game, you won't meet any enemies in Discovery Tour and there isn't an extensive story that you can follow. Instead, you can expect various learning units in which the developers introduce us to the everyday habits of Norwegians and Anglo-Saxons. Age of Vikings will still be a little more playful than previous offshoots, as this time around Ubisoft gives us missions that we'll master through the eyes of a contemporary witness. As such, players must become familiar with the ways of life and traditions of the people involved.
To prove the historical accuracy of their own results, the publisher gives us some of the museum and contacts who helped the development teams incorporate historical background knowledge into Assassin's Creed Valhalla. There are organizations such as the Hampshire Cultural Trust, York Archaeological Trust, Preston Park Museum and Grounds, the National Library of the United Kingdom, the Association of National Museums and the Grand Palais des Champs-lysées from France and the Danish National Museum.
Beginning next year, Discovery Tour: The Age of the Vikings will also be available on other platforms and streaming systems that Assassin's Creed Valhalla can currently be played on. Owners of the main game get this educational adventure at no extra cost, with everyone else paying 20 euros for an interactive tourist guide.
Organizer. Zombie aficionado. Wannabe reader. Passionate writer. Twitter lover. Music scholar. Web expert.