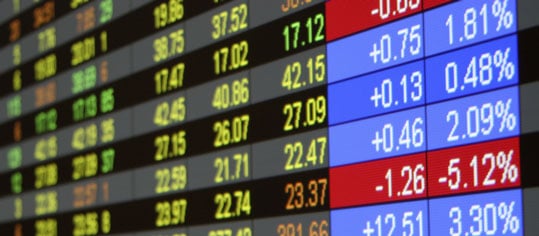 DGAP-News: First Graphene Ltd. / Schlagwort (E): Patent / Research Update
First Graphene Ltd.: Releases new method for manufacturing 'green' hydrogen and advanced graphite products
01.07.2021 / 16:50
The issuer is responsible for the content of the declaration.
First Graphene Limited (ASX: FGR; "First Graphene" or "The Company") announces the publication of a white paper on the company's patented process for converting petroleum feedstock into graphite, graphene and pure hydrogen.
most important point
– Published patented hydrodynamic cavitation process for converting crude oil raw materials into products for the production and storage of clean energy
– Find an industrial company to jointly develop the first commercial processing facility
Technology offers cleaner and more sustainable revenue potential to manufacturers of petroleum-based products
The company has also published an animated presentation that aims to encourage industrial companies to work together to further develop and commercialize innovative technology.
This year, researchers at First Graphene have already successfully shown that the new cavitation technique can efficiently produce graphite materials in one processing step. "Green" hydrogen is the only byproduct. No carbon dioxide is produced in this process. Much of this work was funded by the Sustainable Innovation Fund of the United Kingdom government. The fund is managed by Innovate UK.
High purity graphite is used in the manufacture of battery anodes such as electric vehicles.
With the strong growth in the number of electric vehicles worldwide and the decline in gasoline and diesel-powered vehicles, First Graphite's unique process provides fuel manufacturers with the opportunity for new and sustainable revenue.
The authors of the white paper indicate that this process can be easily implemented on a commercial scale because the process uses tools already available.
First Graphene CEO Michael Bell said the company is now looking for industrial companies to help prove the economics of the cavitation technology.
"First Graphene's cavitation technology is both highly innovative and surprisingly simple, and we believe it can be easily scaled up using conventional processing equipment," said Michael Bell.
"Ideally, the process should be used as a further step within a refinery that already has the full range of raw materials and the technical skills to handle petroleum products."
"The next logical step is to develop a commercial processing plant with an industrial partner."
"As evidence is provided, the technology could provide petroleum processors with new sources of income and carbon credits, which are increasingly important given the global growth of emissions trading."
Ber First Graphene Ltd.
First Graphene Limited is a leading supplier of high performance graphene products. The company has a strong production platform based on the company's supply of very pure raw materials and an installed production capacity of 100 tonnes of graphene per annum. Commercial applications are now advancing into composites, elastomers, fire protection, construction and energy storage.
First Graphene Limited is listed on the Australian Stock Exchange (ASX: FGR) and has its primary manufacturing facility in Henderson, near Perth, Western Australia. The company is known in the UK as First Graphene (UK) Ltd. Registered on the Commercial Register and a Tier 1 participant at the Graphene Engineering Innovation Center (GEIC) in Manchester, United Kingdom.
PureGRAPH(R)-product range
PureGRAPH(R)– graphene powder and PureGRAPH(R) Waterpastes in lateral platelet sizes of 50 µm, 20 µm, 10 µm and 5 µm as well as PureGRAPH(R) MB-LDPE 20-30 Masterbatches for thermoplastics are available in large quantities. The products are high-performance additives due to their high quality and ease of use.
This press release has been approved for publication by the Board of Directors, Chief Financial Officer and Company Secretary Aditya Asthana with the approval of the Board.
investors
mike bell
chief executive officer
First Graphene Limited
[email protected]
tel. + 61 1300 660 448
Media
Simon Shepherdson
General Manager Media
Corporate Speak
[email protected]
tel. +61 413 809 404
in german speaking countries
Exino Media GmbH
Fleischmannstrasse 15
73728 Esslingen M Neckar
tel. +49-711-82 09 72 11
Fax +49-711-82 09 72 15
[email protected]
www.axino.de
This is a translation of the original English press release. Only the original English press release is authentic. Liability for the correctness of the translation is excluded.
07/01/2021 Publication of a Corporate News/Financial News transmitted by DGAP – a service of EQS GROUP AG.
The issuer is responsible for the content of the declaration.
DGAP delivery services include regulatory reporting, corporate/financial news and press releases.
Media archive http://www.dgap.de . On