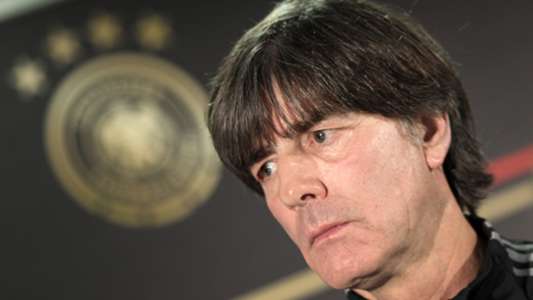 Joachim Löw has announced his squad for the upcoming three international matches. The national coach relies on two newcomers.
Joachim Löw has announced his squad for the upcoming three matches in World Cup qualifying. At the start of his farewell tour, the national trainers rely on the soldiers of the British Army around Ilke Gundogan after official permission. In addition, the outgoing national football coach nominated Jamal Musiala (18) and Florian Wertz (17), who made their World Cup qualification debuts against Icelandic (25 March), Romania (28) and North Macedonia (31). For the first time since October 2017, Amin Yunus is returning from Frankfurt to a 26-man squad with four goalkeepers.
In addition to Gundogan, Timo Werner, Kai Havert, Antonio Rudiger and Berned Lane will also visit the meeting site in Düsseldorf on Monday. The Department of Health at the Duisburg site on Thursday gave its approval despite the United Kingdom's classification as a virus variant area.
For our team for the World Cup qualifier in March#GERISL #Crugh #REDGED #DieMannschaft pic.twitter.com/M4QP0SttFM

– Team (@DFB_Team) March 19, 2021
Löw announced his resignation ten days earlier in the summer after EM (11 June to 11 July). The qualifying games also serve as test runs for the tournament. This is the first appearance since a 6–0 defeat in Spain in November. "We want to start the EM year with an exclamation mark," Löw said.
Retired world champions Thomas Mueller, Mats Hummels and Jerome Boteng are not in the squad as announced. At least Muller and Hummels can be brought back for EM.
DFB-Elf squad for upcoming games at a glance
Tor: Bernard Leno (Arsenal FC), Manuel Neuer (Bayern Munich), Marc-Andre ter Stegen (FC Barcelona), Kevin Trapp (Entracht Frankfurt)
Defence: Emre Caine (Borussia Dortmund), Matthias Gaynor (Borussia Mönchengladbach), Robin Gossens (Atalam Bergamo), Marcel Halstenberg, Lucas Klosterman (both RB Leipzig), Philip Max (PSV Eindhoven), Antonio Rudeiger (FC-Chelniger) Tah (Bayer Leverkusen)
Midfield / Attack: Serge Gnabry, Leon Gortzka (both Bayern Munich), Ilke Gundogan (Manchester City), Kai Havertz (Chelsea FC), Jonas Hoffmann (Borussia Mönchengladbach, Joshua Kimmich (Bayern Munich), Tony Kroes (Real Madrid), Jamal Musial Munich, Florian Neuhaus (Borussia Mönchengladbach), Leroy Sane (Bayern Munich), Timo Werner (Chelsea FC), Florian Wirtz (Bayer Leverkusen, Amin Yonse (Antrach Frankfurt))
DFB-Elf upcoming games in World Cup qualification at a glance
Organizer. Zombie aficionado. Wannabe reader. Passionate writer. Twitter lover. Music scholar. Web expert.