Hundreds of billions of macOS users still regret the disappearance of Dashboard, the widgets that appear superimposed on the Mac desktop. macOS Catalina has hit the last nail of this feature born with Mac OS X Tiger, which doesn't make us any younger (Tiger gave its first roar in 2005). Apple offers widgets in the Control Center, some completely modified in macOS Big Sur, but who actually uses them?
That's why we can only salute the work of Zen, the author of the already wonderful OldOS app, which reproduces the iOS 4 interface on our modern iPhones to perfection. They have developed an online dashboard, which displays a clock, calculator, notes, converter and game widgets in a browser window to restore the image of a tiger.
The widgets are all functional, with the same settings as their model (though the converter is a bit of a hassle). Unfortunately, you can't reposition, add or remove them. zen didn't have reproduce Native Widgets from Apple: These are being designed with web technologies (HMTL, CSS and JavaScript), all you have to do is lay your hands on them and dust them off.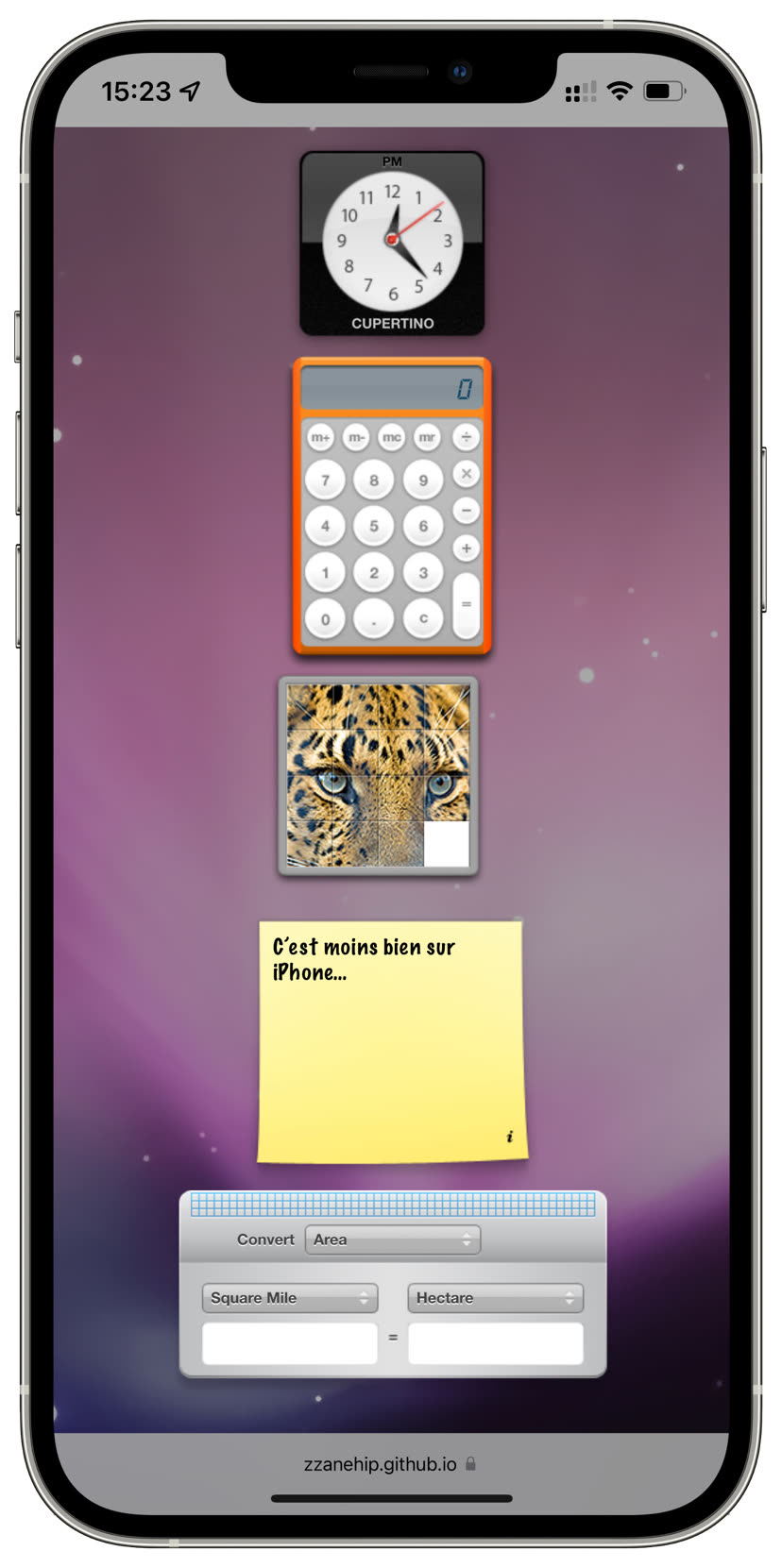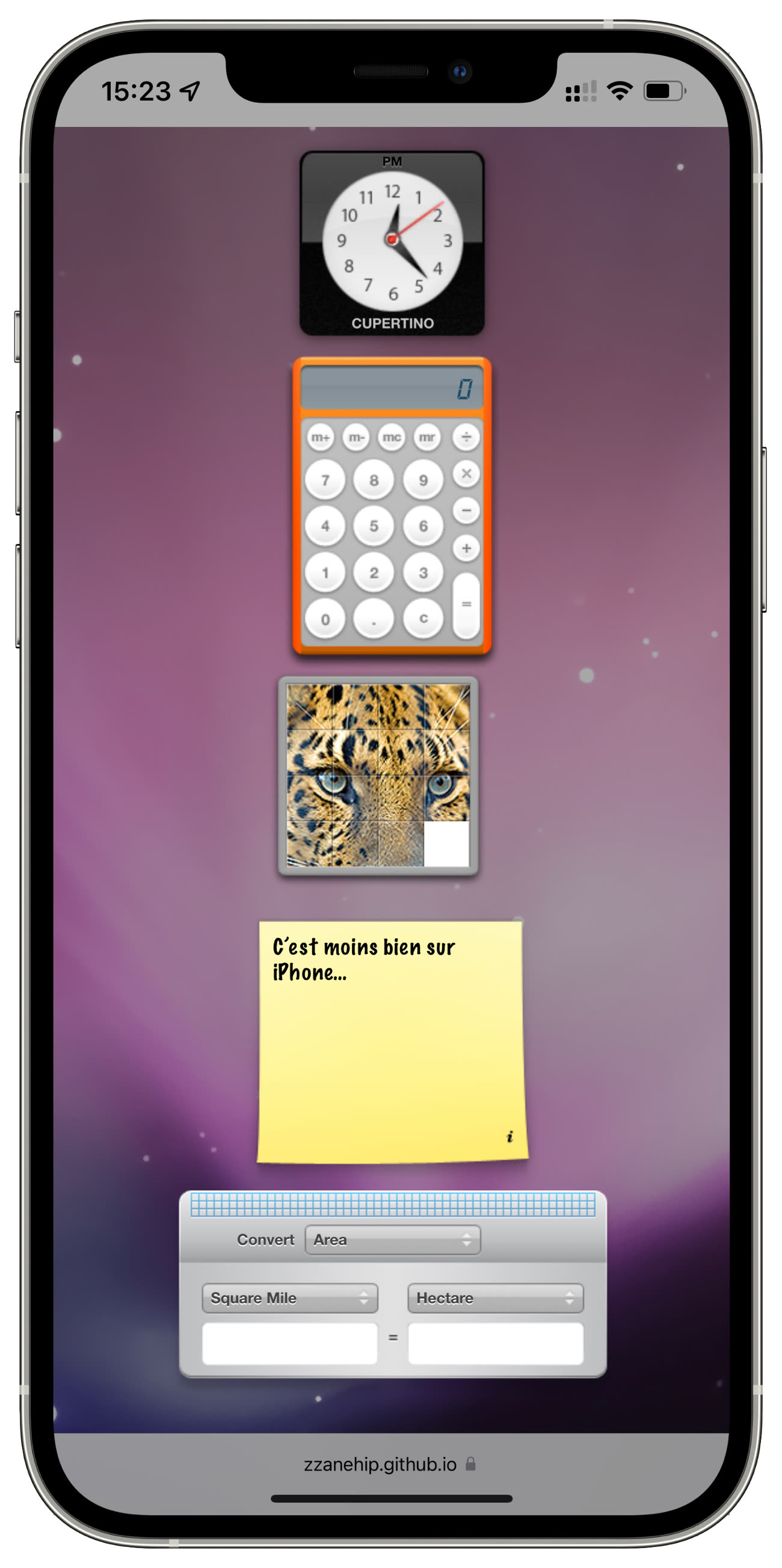 The result is still quite striking, especially on a Mac or iPad. On the iPhone, widgets are rendered vertically, but that makes it worse I think.