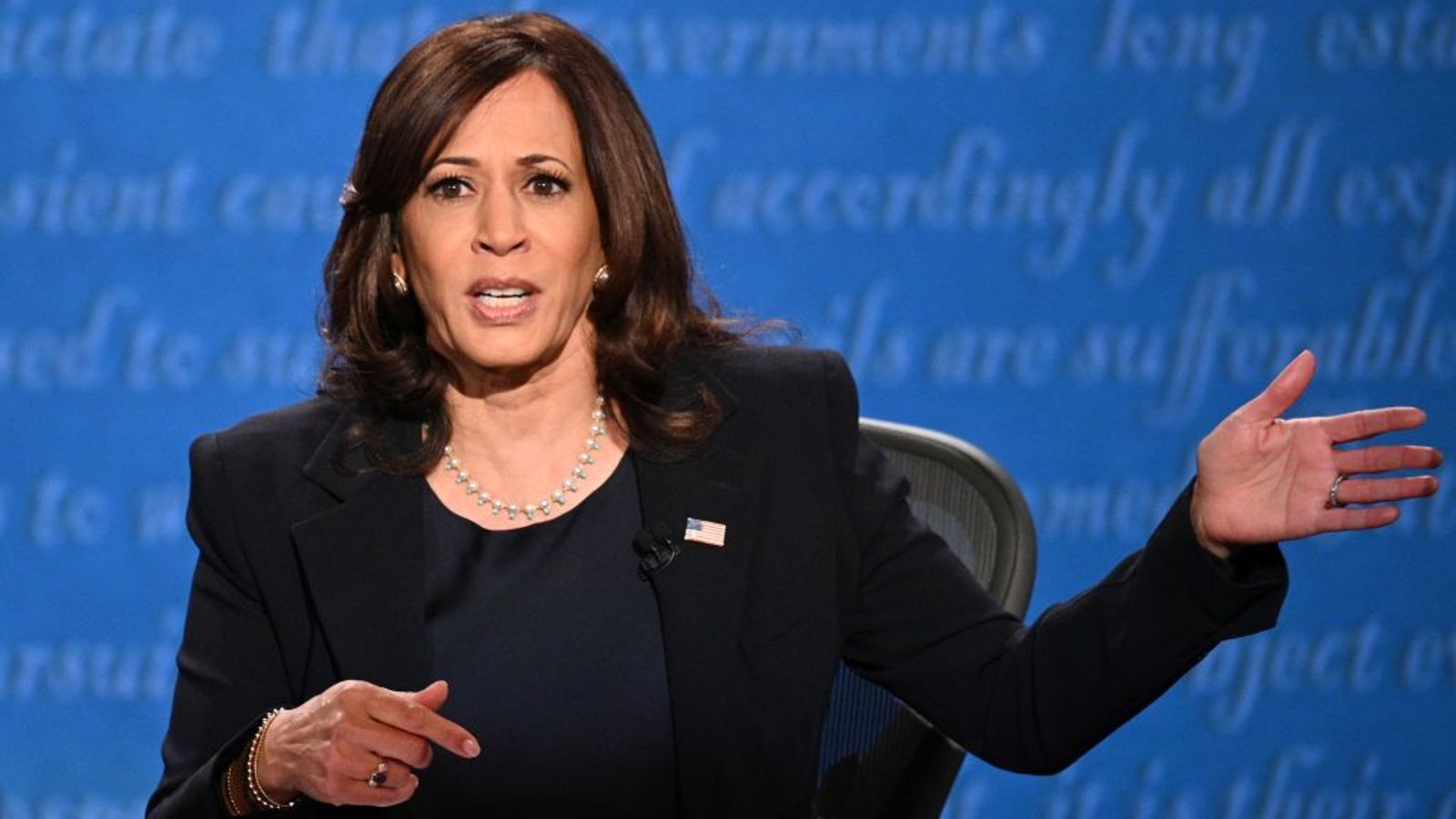 A senior staff member of Orange Harris' campaign team tested positive for the coronavirus.
Liz Allen, communications director of Harris, Egypt, tested positive for the test on Wednesday evening, similar to the flight on which the vice presidential candidate was a crew member.
Mrs. Harris has postponed the private ceremony until Monday.
He was scheduled to travel to North Carolina on Thursday for events that would encourage voters to cast ballots early.
The vice presidential candidate has tested negative for COVID-19 twice since the plane crash, and the positive returnee had no close contact with anyone – meaning Joe Biden would not need to disassociate himself, according to the president's statement. Promotion.
Mr Biden's campaign said the presidential candidate had no exposure, although he and Mrs Harris spent several hours campaigning together in Arizona on October 6.
Mrs. Harris and Mr. Biden spent several hours together through multiple campaign stops, private meetings, and a joint appearance in front of reporters at an airport.
These were always masked in public and assistants reported that they also wore masks in person.
Mrs O'Malley Dillon added that Mrs Harris was postponing the trip for several days "out of sheer caution".
Mr Biden's last announced negative test was on Tuesday.
He will take part in a live ABC News Town Hall at 8 p.m.
Internet geek. Wannabe bacon enthusiast. Web trailblazer. Music maven. Entrepreneur. Pop culture fan.