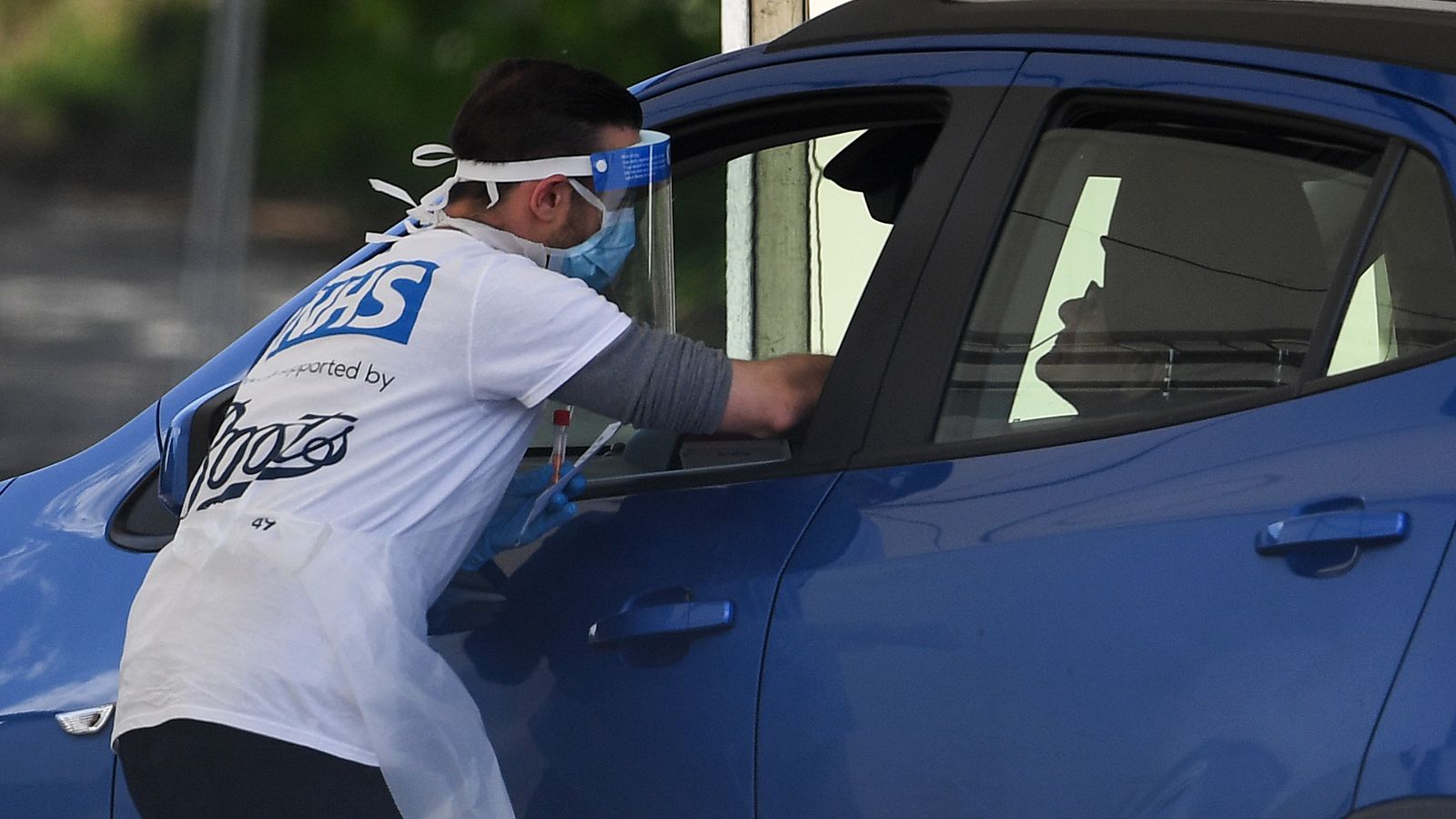 Another 20,530 people tested positive for COVID-19 in the UK, according to the latest official data.
This is a drop from 712 cases out of 21,242 recorded yesterday and one more drop from it Wednesday set the record.
A further 224 people died within 28 days of the positive test – an increase from 189 counts on Thursday.
The latest figures, taken 24 hours a day from 9am on Friday, now put the total number of cases in the UK at 830,998, with 44,5711 people dying from the disease.
This figure reached 59,900 of the individual figures from the agencies that included UK-registered deaths. COVID-19 The death certificate is mentioned above.
Other figures also show that there are now 6,518 people COVID-19 Hospitals in England, up from 4,6477 last week.
Of these, 01 patients are in ventilated beds – up from 462 a week ago.
A total of 997 people were admitted to hospital on Wednesday, including England's Covid-19 – the latest confirmed figure – a further increase from the previous week, with 7,706 admitted on the same day.
It comes later Office for National Statistics Earlier on Friday, it was estimated that about 1 in 130 people in England had been infected with the virus last week.
That means there were about 35,200 new cases between October 10 and 16 and about 433,300 people were infected in the country, the agency said.
The increase in the estimate that 1 in 160 people were infected with the virus this week – meaning there were about 27,900 cases per day.
"Northwest, Yorkshire and The Humber and the Northeast have the highest rates of COVID-19 infection," ONS said, noting an increase in all age groups over the past fortnight.
The highest increase was seen in older adolescents and younger adults.
:: Subscribe to Daily Podcasts on Apple Podcasts, Google Podcasts, Spotify, Sprayer
According to the government's science adviser SAJ, the UK Reproductive (r) number Has fallen since last week to 1.2-1.4 – and parts of the country are bracing themselves for the introduction of additional lockdown measures.
Wales Preparations are underway for a full circuit break lockdown from 1pm on Friday, entering the second highest alert level of Coventry, Stoke and Slow Government, Tier 2, on Saturday.
South Yorkshire will enter Tier 3.
Organizer. Zombie aficionado. Wannabe reader. Passionate writer. Twitter lover. Music scholar. Web expert.