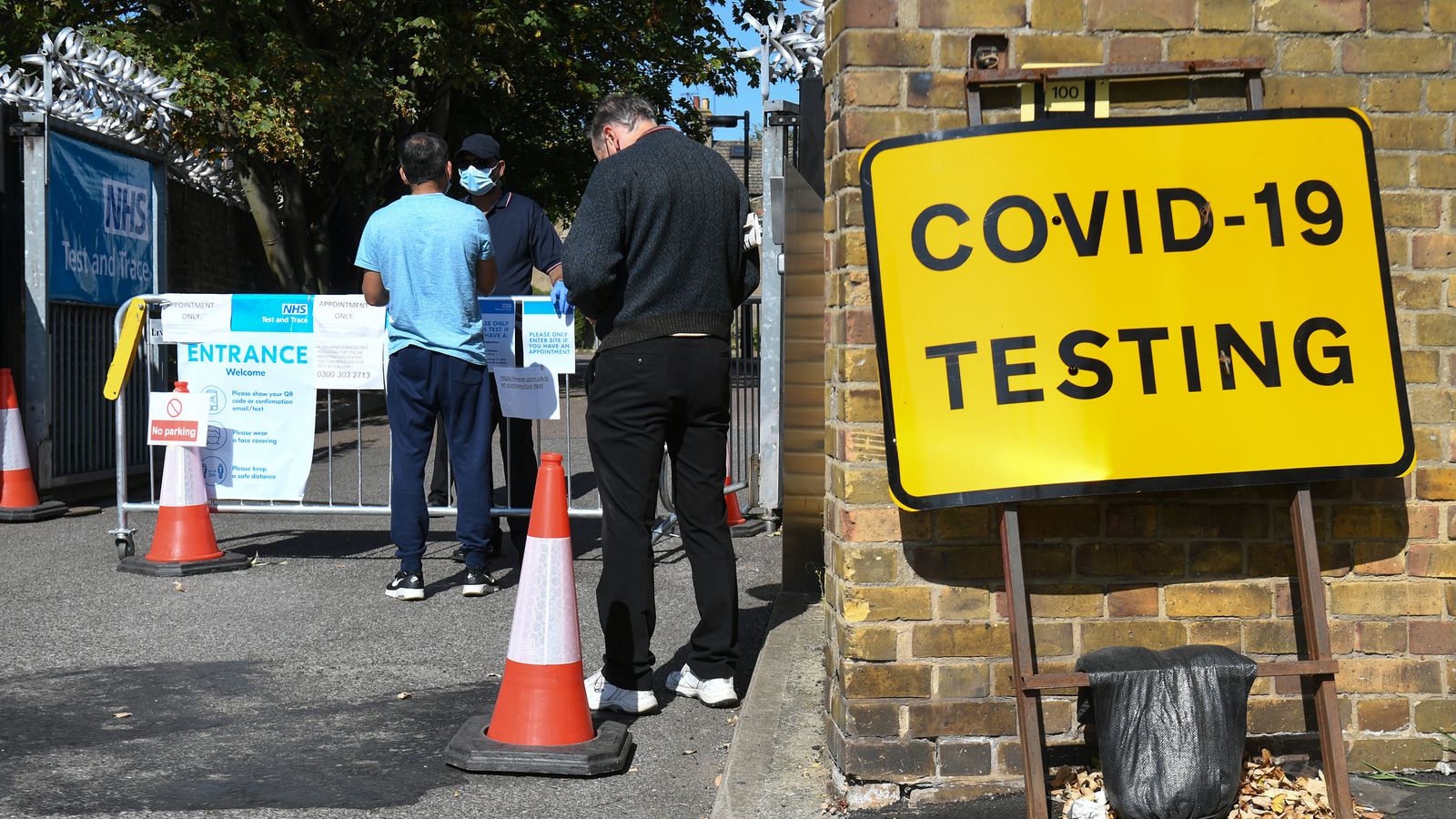 A further 2 in, 686 people tested positive for coronavirus in the UK – the highest daily figure ever.
This is the largest increase since October 4, when 22,961 cases were recorded – although the number was inflated due to system errors.
A further 191 deaths were confirmed within 28 days of the positive test.
Total number COVID-19 The number of cases recorded in the UK now stands at 969,229, and the death toll has reached 44,156.
Separate figures released by UK statistics agencies show that there are now 59,000 deaths in the UK. Coronavirus The death certificate was mentioned above.
The October 4 image was affected by a common problem with a public health England excel spreadsheet, resulting in a Delay in reporting of 15,841 COID-19 cases In England.
Most of the missing cases were from the beginning of October, but the technical problem started from the 24th of September.
The Missed case 3 October and 4 October were included in the daily case, created The number is high.
Wednesday's figures show no such problem.
It cited 21,331 cases and 211 deaths on Tuesday – the highest number since June 2 was June 25.
However, there are often delays in reporting deaths over the weekend – which spikes in part early in the week.
The latest official figures also show that there were 5,72 COID-19 patients in hospitals in England on Tuesday, up from 3,905 a week earlier, 559 in ventilated beds, 441.
A total of 770 patients with confirmed coronavirus were admitted to hospitals in England on Sunday, compared to a week earlier.
NHS England reports that another 94 people died in hospital in England from the coronavirus, bringing the total to 31.2.5.
Patients aged between 49 and 97 were understood to be in a health condition of all except one, 71 years old. The deaths occurred between October 14 and October 20.
There have been a further 962 cases in Wales, bringing the number of confirmed cases in the country to 38,361.
Public Health Wales reports that the total number of deaths has risen from 1 to 1,6 since the onset of the epidemic.
Organizer. Zombie aficionado. Wannabe reader. Passionate writer. Twitter lover. Music scholar. Web expert.