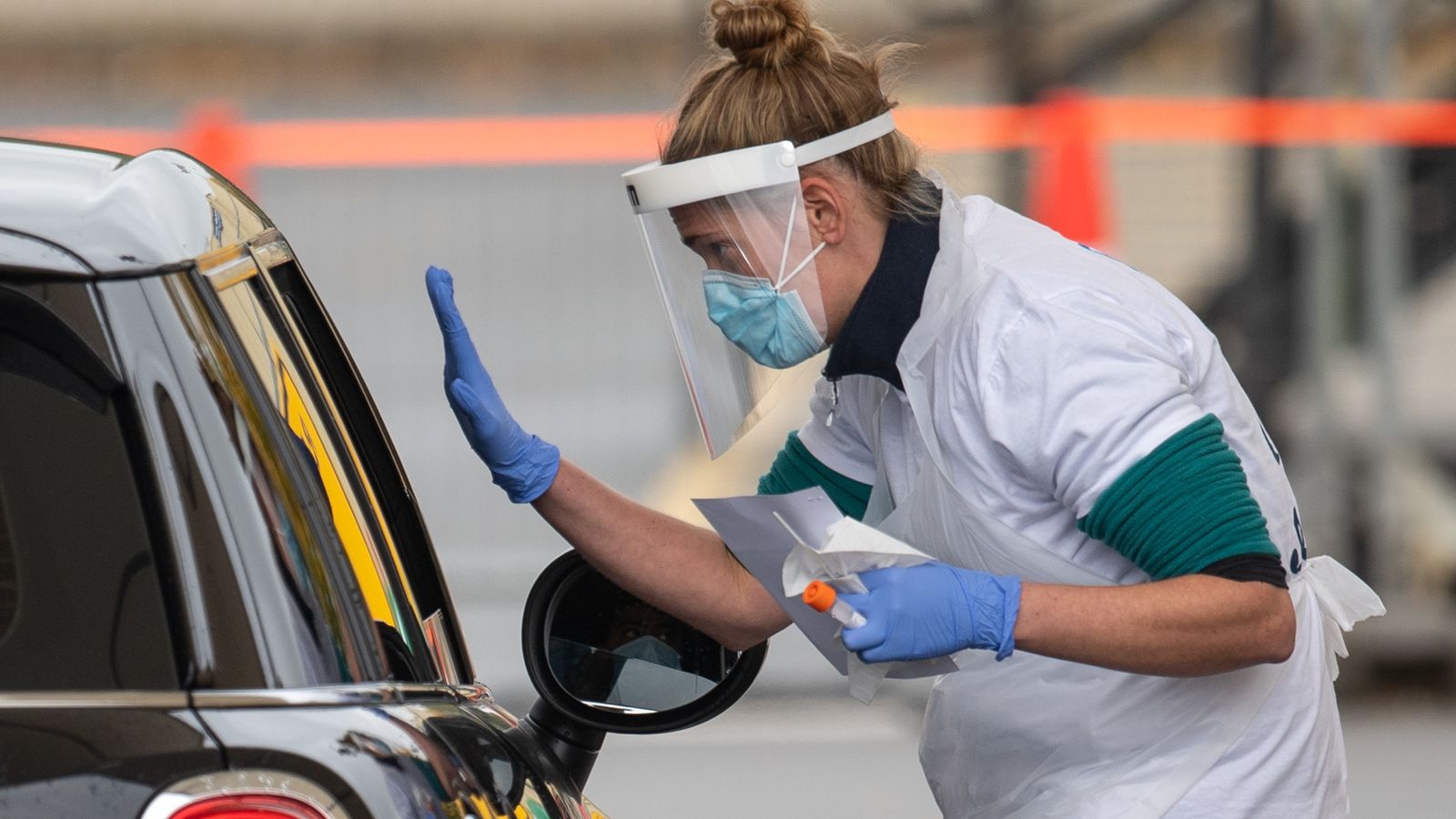 A further 1V, 111 CoAIDs have been confirmed in the UK, with another 150 dead.
According to official figures, the total number of positive cases across the country is now 7,705,46 at
The death toll has risen to 43,579, including those who died within 28 days of testing positive for the virus alone.
Separate figures from UK statistics agencies, meanwhile, show 58,500 deaths in the UK where COVID-19 was mentioned in death certificates
The latest figures show that strict lockdown measures have been put in place to spread the disease to various parts of England on Saturday.
About 5% of England's population is now kept within the level 3 rule – the limitation of the highest level of government.
Other data from Saturday show that there are now 4,614 people in the hospital at CEVID-19 in England, up from 3,222 a week ago.
Of these, 494 patients are in ventilated beds. This is an increase of 98 people from last week.
According to official figures, in Scotland, 15 more people who tested positive for the virus died within 24 hours on Saturday morning.
This brings the total number of deaths among Scots to 2,609.
A further 1,167 new cases were reported, bringing the total to 46,399.
Wales, which has banned travel from other COVID hotspots in the UK, recorded a further 74,744 incidents with five deaths in the last 24 hours.
It took the total number to 34,679 and the death toll to 1,708.
Meanwhile, a further 1,031 cases and two deaths were recorded in Northern Ireland on Saturday, hours after the partial lockdown began in Ireland.
Various families have now been banned from mixing with each other for the next four weeks, while pubs and restaurants have been forced to cut back on their services only.
Organizer. Zombie aficionado. Wannabe reader. Passionate writer. Twitter lover. Music scholar. Web expert.