A friendship between England and Scotland's U-19 was abandoned just before half-time after players learned of a positive Covid-19 result from a backroom member of Scottish staff during the game.
The first match of the planned double header against Scotland was held at Trent Old Trent on Thursday afternoon at the base of St George's Park in Burton, England.
Statements from both the Scottish and English FAs confirm that the tie was abandoned "as a precaution in compliance with the COVID-19 protocol".
A member of the Scottish backroom staff tested positive to see if it was understood within the last decade of the first half.
English FA: "England's men's under-19 match against Scotland at St George's Park on Thursday afternoon was dropped in the first half as a precautionary measure in line with COVID-19 protocol. We are not in a position to comment further at this time."
Scottish FA: "We can confirm that the Scotland U19 match against England at St George's Park this afternoon was abandoned in the first half as a precautionary measure in line with COVID-19 protocol. We are not in a position to comment further at this time."
The game was abandoned immediately, with both teams returning to their separate changing rooms, where they were ready for friendship.
Deep cleaning of St. George's Park is underway in all areas where players and staff from Scotland and England have been.
The abandoned game had no effect on the squads of any other age group present at St George's Park as all the squads in England were working on their own bubbles and living separately.
There is no information at this stage about whether any of the players or staff of any nation will need to be self-separated.
Armstrong, Terry, Christy out of play-off after positive test
Thursday 7th October evening: 00: 00

Evening: Kicked at 45:45

Scotland's senior team has tested positive for the coronavirus ahead of Thursday's crucial 2020 match against Israel.
Stuart Armstrong tested positive for the Cowboys-19, and Kuran Tierney and Ryan Christie had close contact with the Southampton midfielder.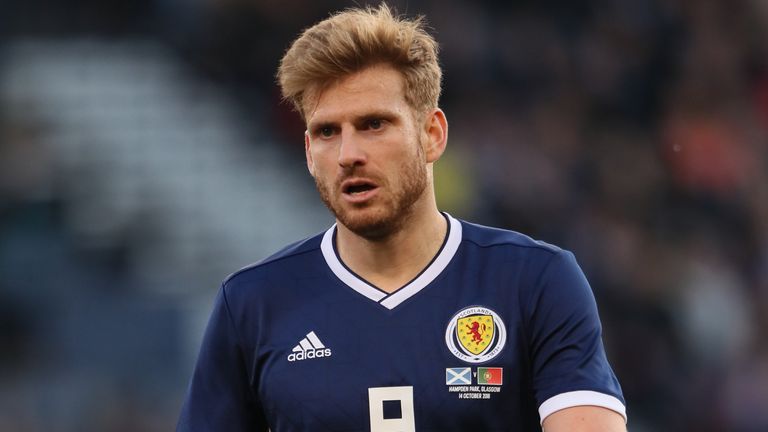 Armstrong has to be separated for 10 days and Tierney and Christie have to be separated for 14 days from Tuesday, October to October.
In addition to the match against Israel, the trio will be absent from Scotland's League of Nations matches against Slovakia and the Czech Republic on October 11 and 14, respectively.
Scotland head coach Steve Clarke has also revealed that defender Scott McKenna and Liam Palmer, plus attacker Oliver Burke, will miss three matches due to injuries.
Clarke said: "We lost six players from the team. It's up to us to make the nation happy tomorrow night. We know we have the country behind us."
Christy to miss the Terry, Old Farm derby outside of Man City clash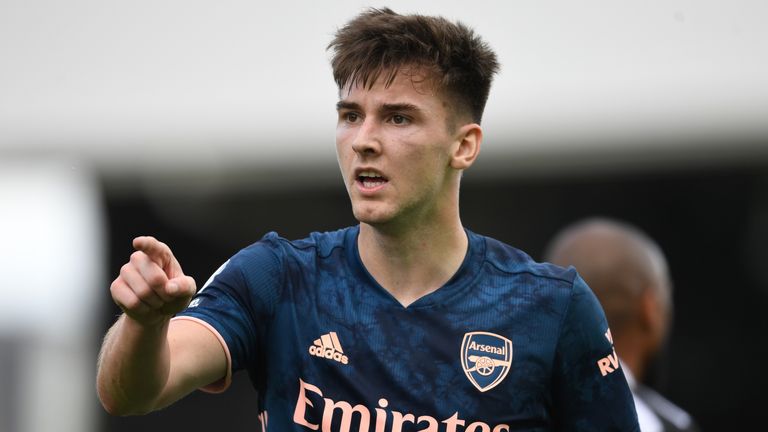 A 10-day period of self-separation for Armstrong means he could return for Southampton in their next Premier League match at Chelsea on 17 October.
For Arsenal defender Tierney, the 14-day break means he is set to miss their league match on 17 October in Manchester City, live Sky Sports.
Celtic midfielder Christy 1 Rangers, who drew 1-1 with Israel in Scotland in September, is set to miss the Old Farm derby against the Rangers in October, he is live Sky Sports.
Arsenal and 'disappointed' Tierney than clarity
In a statement from Arsenal, the club sought further details on why Tierney had been asked to disassociate himself, claiming that their players were "always" socially away from Armstrong.
It read: "Our medical team has confirmed that Keran has always been socially away from positive players and has not broken any rules regarding the Covid-19 protocol. We are currently seeking further advice and explanation of the details."
"I am very disappointed and disappointed to be in this situation. I complied with all the rules and made sure I was socially away from my teammates at the hotel. I also tested negative. I know Arsenal and SFA to score more," Tierney told the club. The Scottish authorities are now in talks. "
Alcohol maven. Incurable pop culture specialist. Communicator. Gamer. Certified explorer.