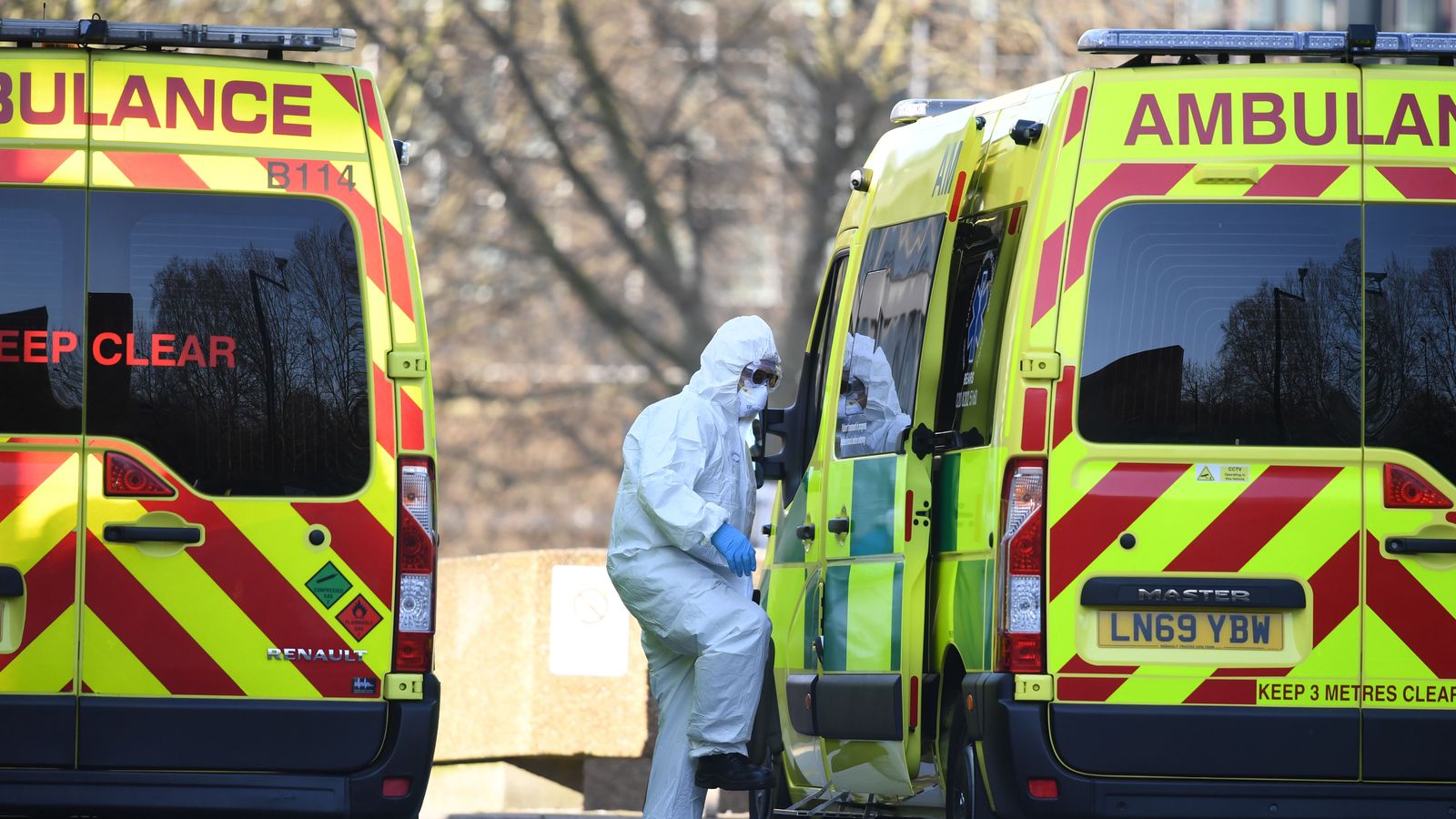 In the UK, another 23.0 million people tested positive for Cowvid-19, and another 280 died, according to the latest official data.
That's down from the numbers seen in Wednesday's figures – when 24,701 tested positive For COVID-19 And 310 deaths have been recorded.
This brings the total number of deaths recorded within 28 days of the positive test to 45,955 – and the total number Coronavirus The cases now stand at 965,340.
Official data showed that a total of 154,873 cases over the seven days increased by 13.2% over the previous seven days.
The latest figures come as Boris Johnson faces increasing pressure to tighten the lockdown system across the country, despite a three-tier system in England where the infection has spread across the country.
The whole of Nottinghamshire Tier 3 will go into lockdown on Friday, the government has confirmed, meaning 6.7 million people across the country will be in control by the end of the week.
And there is speculation West Yorkshire It will also be upgraded to Tier 3 at a later date. The move would see another three million people living under the highest level of restrictions on joining the Greater Manchester and Liverpool City regions where measures have already been taken.
Scientists have warned that seaweed-19 The epidemic has reached a "critical stage" The severity of the daily infection – and the existing measures to control the virus – are not working.
They argued that a study by Imperial College London found that around 100,000 people in England were catching COVID-19 every day, requiring tougher action across the country "sooner rather than later".
Later, the pressure on the government is also increasing France has announced that it will enter a second lockdown Since Friday and Germany has imposed a four-week national lockdown.
Community Secretary Robert Genrick said the government would "do everything in its power" to avoid a blanket national lockdown, but Home Secretary Preity Patel said it would not be denied.
Mr Genrick said the infection rate was in "bad places" across the UK, adding that the government was preventing another national lockdown.
Organizer. Zombie aficionado. Wannabe reader. Passionate writer. Twitter lover. Music scholar. Web expert.