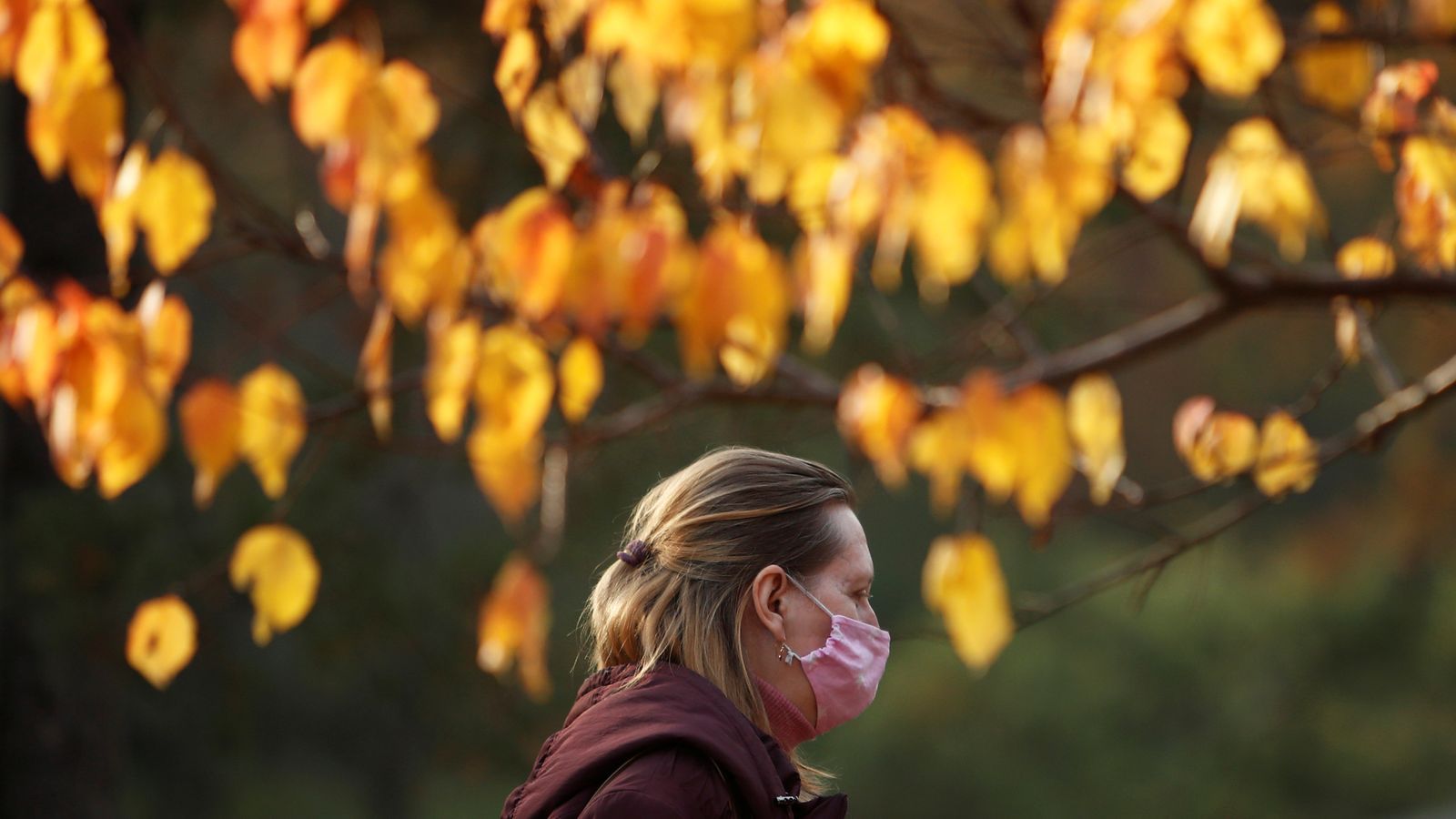 A further 18,804 people tested positive for COID-19 in the UK and 70 new deaths were reported.
According to the government, this brings the total number of cases to 7441,212 and the total number of deaths to 43,7226.
On Sunday, the virus recorded 16,982 new daily entries – a slight increase from 16,717 on Saturday.
The number of new deaths released on Sunday was 67 67 people.
Wales also recorded 950 incidents on Sunday, more than 400 at the beginning of the month. There have been 316 cases recorded in Scotland – a drop of 851 positive cases from the previous day. Meanwhile, Northern Ireland has recorded 1,012.
Separate figures from the UK Statistics Agency show that 58,500 people have now been killed with COVID-19 mentioned in death certificates.
The latest update comes as strict lockdown measures are being taken across large parts of the UK to prevent the spread of the disease.
Wales Prime Minister Mark Dreckford has confirmed that his administration will impose a Short, sharp "fire" To reduce the spread of COVID-19 from Friday
As growth has shrunk health systems in the worst-hit areas, hospitals in the Greater Manchester region are struggling to meet the needs of coronavirus patients.
Health Secretary Matt Hancock said the situation across the country was "dangerous", especially due to rising rates in the 1990s. He described the crackdown as "unethical".
Worldwide, there are over 40 million confirmed coronavirus cases.
Organizer. Zombie aficionado. Wannabe reader. Passionate writer. Twitter lover. Music scholar. Web expert.