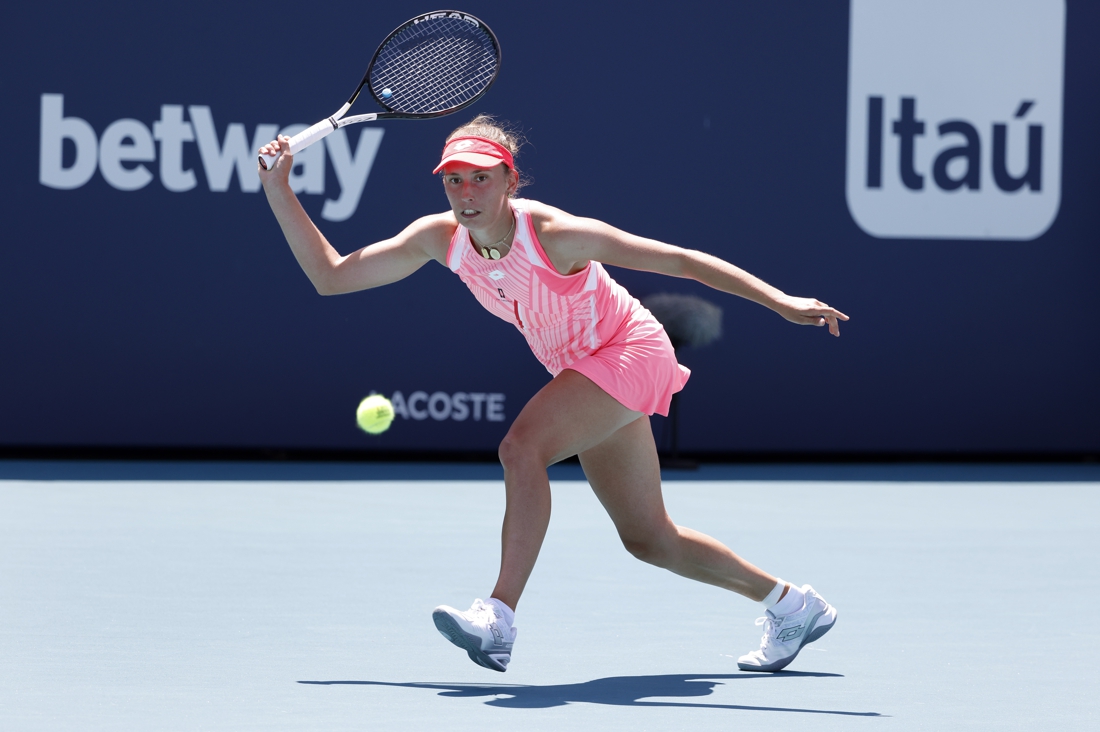 Elise Mertens (WTA 17) qualified for the eighth final of the tennis tournament in Miami after a match filled with highs and lows on Sunday (Hard / $3,343,785).
Sixteenth seed Mertens defeated Estonian Annette Kontaveit (WTA 24) in three sets 6–2, 0–6 and 6–2 in the third round. Limburger had to hit the track for 1 hour 51 minutes. Mertens officially won the first set, but fell through the ice completely in set two. However, he switched the switch again in the deciding third set and did not allow Kontaveit into the match.
Belgium's number one will take on second seed Naomi Osaka (WTA 2) of Japan in the eighth final. He benefited from the retirement of Serbian Nina Stojanovic (WTA 95). Osaka will play her first tournament in Miami since her Grand Slam win at the Australian Open earlier this year. Mertens first looked him in the eye three times and won once.
In doubles, the tournament ended immediately on Friday for our 25-year-old compatriot. Along with her regular doubles partner Aryna Sabalenka, she lost twice 7–5 in the opening round against German Angelique Kerber and Romanian Simona Halep. Mertens and Sabalenka were the first seeds in Miami to win doubles at the Australian Open earlier this year.