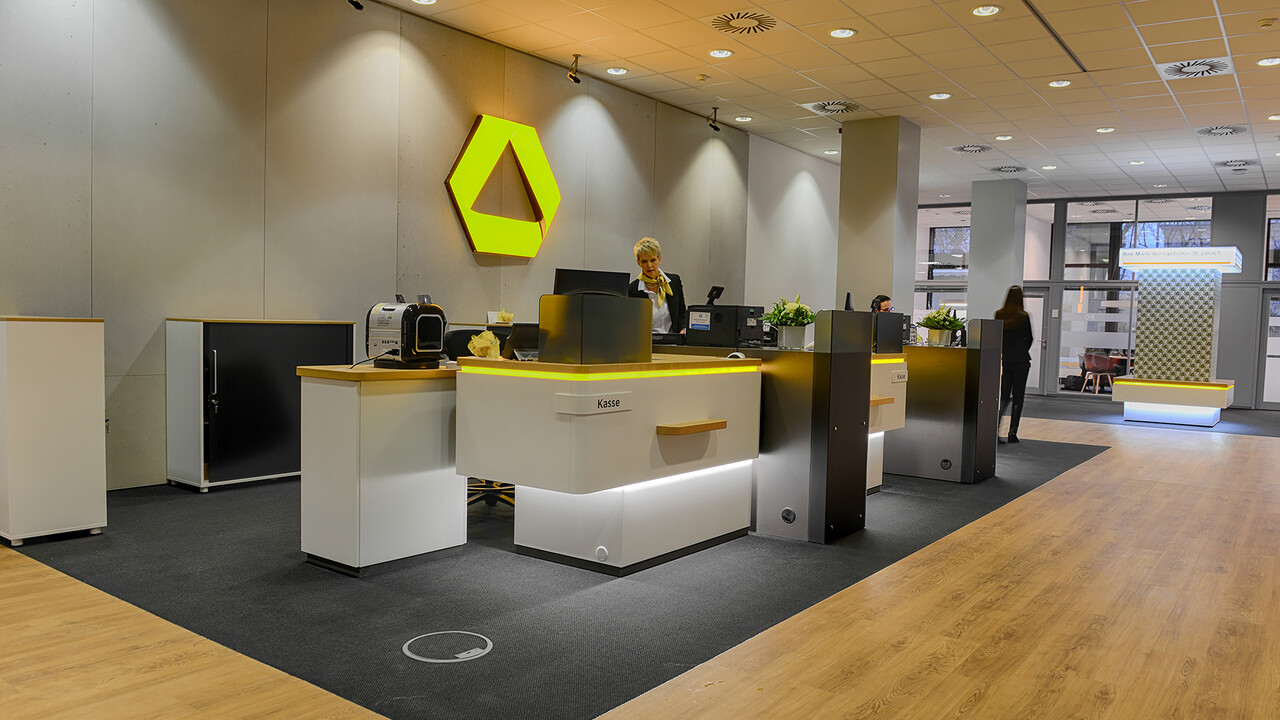 Commerzbank is reinventing itself with external top managers: Financial house's supervisory board advises emphatically handlesblatt Presently regarding the appointment of two new Board Members. For this the IT boss will be changed and in the retail sector, the board member currently responsible has to go back to their traditional sector.
Notably, Thomas Schöffler, who is currently under contract with the Austrian Erst Group, to lead the private client business, pointed out that handlesblatt And invites many people who are familiar with the topic. Schöffler is taking over the reins from Personnel Director Sabine Schmidroth, who also temporarily oversaw the retail sector.
New beginning in IT department
And a new beginning is also being made in the beleaguered IT division. Here Jörg Oliveri del Castillo-Schulz, who previously worked for consulting firm Roland Berger, is to become the new IT boss – succeeding Jörg Heisenmüller. Formal confirmation of both personal details from Commerzbank is still pending.
honesty is best
Hessenmüller basically screwed up an important IT project – in particular, the failed outsourcing of securities processing to HSBC. So Commerzbank had to do a special write-off of 200 million euros. And as if that weren't enough, the IT boss had chutzpah for not revealing the extent of his failure until shortly after the contract was extended in mid-June.
The fourth major finish would be
For Commerzbank, which should really use all its strength and concentration on the renovation, such bumps come at an absolutely inappropriate time. Hessenmüller is already the fourth major departure within a year. Prior to this, private client boss Michael Mandel, CEO Martin Zilke and corporate client boss Roland Bokhout had already explored the distance.
Commerzbank
(WKN: CBK100)
Staff casting doesn't make investors happy given today's minuses. The stock also falls below the 50-day line at 5.41 euros. So any newcomer should wait and see. Those who have already invested, stick with them and be sure to pay attention to the stop at EUR 4.80.
Mr. Bernd Fortsch, Chairman of the Board of Management and majority owner of Publisher Borsenmedian AG, holds positions, directly and indirectly, on the following financial instruments referenced in the publication or related derivatives that benefit from any value development as a result of the publication: Commerzbank .
Attention conflicts of interest pursuant to section 85 of WpHG: Shares of Comerzbank may be found in the shareholder custody account of DER AKTIONÄR
Organizer. Zombie aficionado. Wannabe reader. Passionate writer. Twitter lover. Music scholar. Web expert.