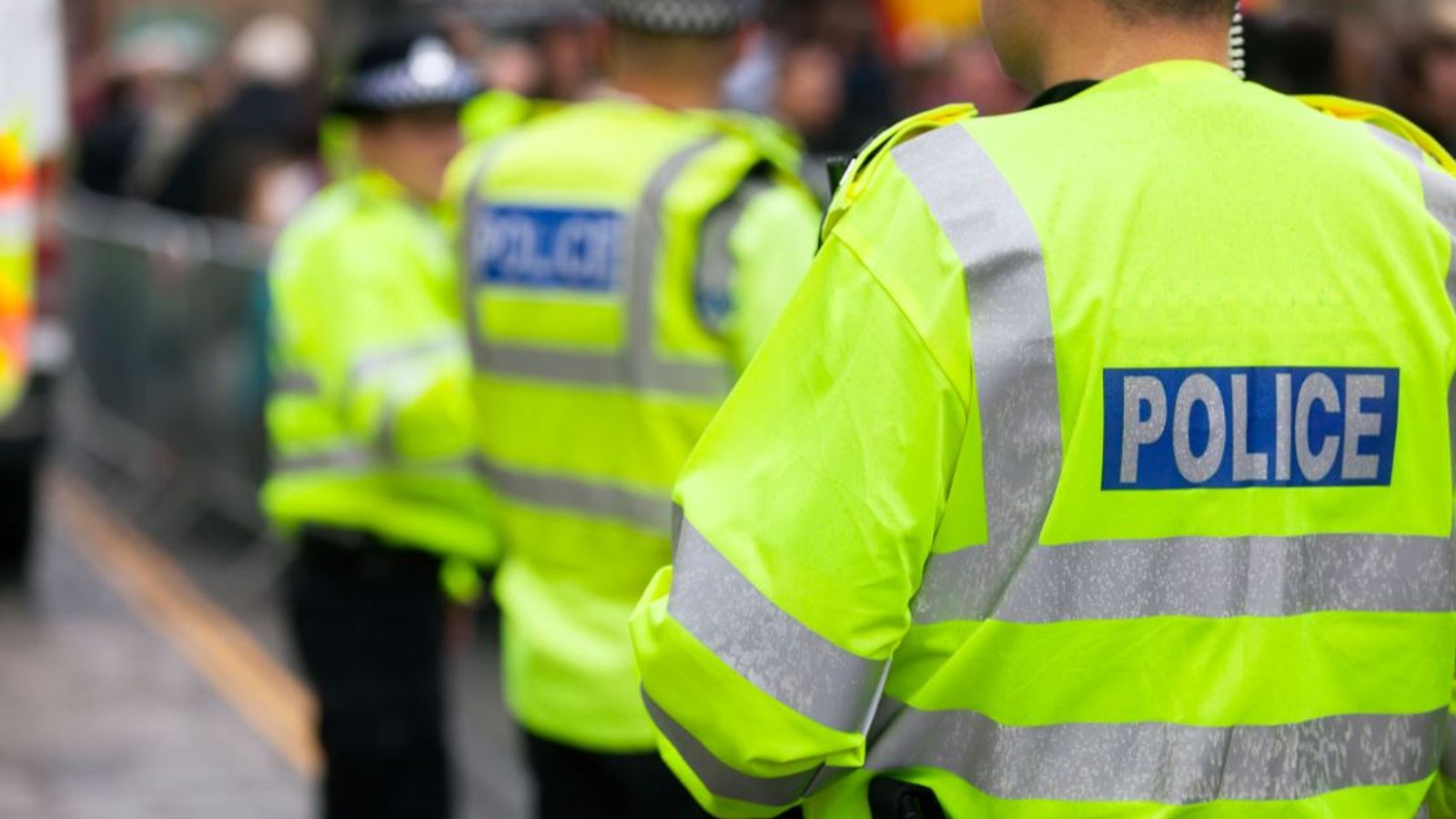 A 15-year-old girl has been charged with causing grievous bodily harm after drowning with a kettle of boiling water after a police officer went to perform plastic surgery.
The Northamptonshire police officer and two of his colleagues were set on fire after being called to an address in Abington just before midnight on Saturday.
Both officers were taken to hospital.
One was able to burn a second degree on the left side of his body and would require plastic surgery, while his colleague received a slight burn in one of his hands.
A 15-year-old girl was arrested at the scene.
He has been charged with serious bodily harm and assaulting an emergency worker.
He appeared in court and was released on conditional bail until November 1.
Chief Constable Nick Addardley said: "This is a surprise attack on two officers who were called upon to deal with the extremely weak young man.
"The actions of other officers at the scene were exceptional, especially that of a colleague whose immediate response to the attack prevented these serious injuries from getting worse.
"Once again, such incidents demonstrate a truly challenging situation that our officers have yet to deal with on a day-to-day basis.
"I wish both officers a final recovery which was a very painful incident."
Sam Dobbs, chairman of the Northamptonshire Police Federation, said: "This is an officer who went to a general incident with only two years of service and suffered a horrific injury.
"When he was burned, we also think of the other officers who came to the scene and used that first aid training to take care of that officer while arresting the suspect.
"It simply came to our notice then that we were all proud of the dangers that the officers were facing and the strategies they had.
Home Secretary Preity Patel said the incident was "a heinous attack on two of our incredible police officers".
"I'm struggling to understand how anyone can do this kind of thing.
"My thoughts are with these brave officers in these difficult times," he said.
Organizer. Zombie aficionado. Wannabe reader. Passionate writer. Twitter lover. Music scholar. Web expert.