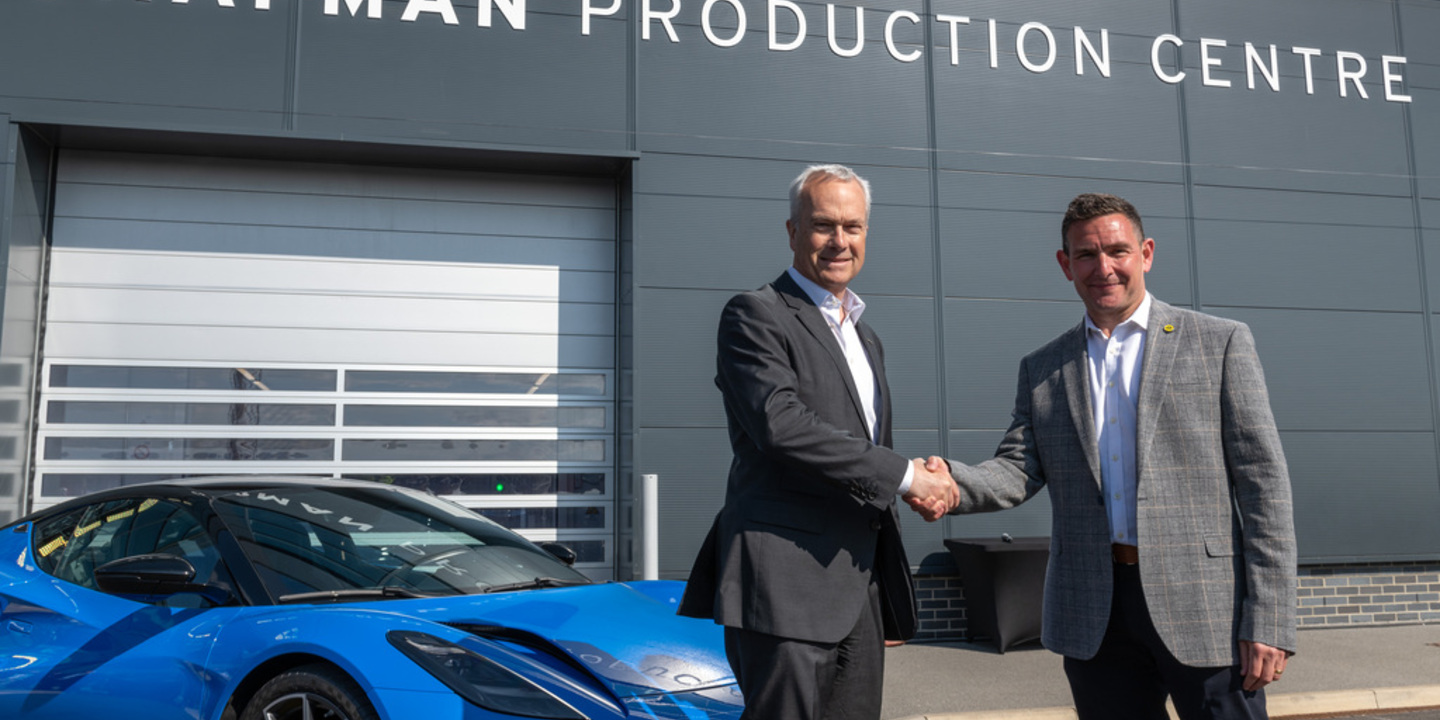 Together with Clive Chapman, son of Lotus founder Colin Chapman, managing director Matt Windle officially opened the Chapman Production Center or Chapman Production Center. This brand new production site at Hethel, the home base of the British brand, as well as a brand new sub-assembly site in Norwich (LAS for Lotus Advanced Structures) are part of a £100 million investment. In all, Lotus has also recruited 300 additional employees, engineers and technicians.
>> Read Also – Lotus: An IPO to Finance the Electric Future
The Chapman Production Center will produce the final Lotus equipped with an internal combustion engine,emira, According to Lotus, the site uses 100% renewable electricity through a partnership with energy supplier Centrica. The building that used to house the assembly line will now be used for pre-assembly.
"Lotus is transforming itself from a spartan British car company into a global player and the new Chapman Production Center is a symbol of our desire to make this ambition a reality." (Matt Windle, CEO of Lotus)
Emira's chassis, subframe and fuel tank are manufactured at Lotus Advanced Structures in Norwich, a few miles north of Hethel. The Chapman Production Center, which also includes a modern and highly energy and paint efficient paint shop, will produce 5000 Emiras per year.
Next to the Chapman Production Center is a new test track where all production cars will go through a verification process as part of quality control.
Organizer. Zombie aficionado. Wannabe reader. Passionate writer. Twitter lover. Music scholar. Web expert.