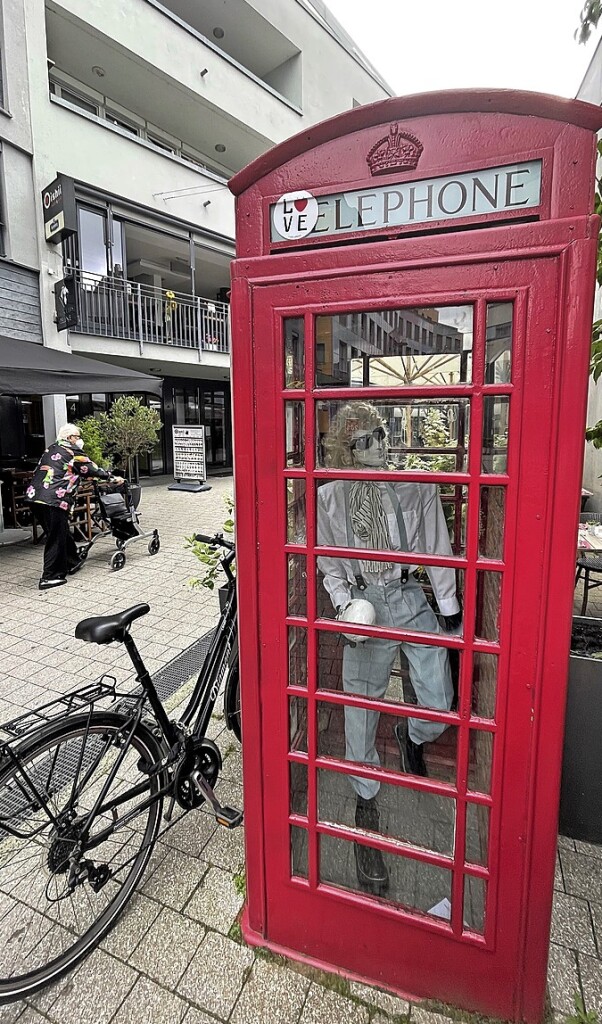 Project at Chesterplatz.
(BZ). Beautification of the telephone booth at Chesterplatz has been completed. The project was initiated and supported organizationally by Laurach International and the city's Department of Culture and Tourism. The redesign was implemented by two teachers and students from the Free Evangelical School in Lorach.
Red telephone booths have shaped the streets of Great Britain for nearly 100 years and are often taken abroad as gifts. The telephone booth at Lörracher Chesterplatz is a gift from the English twin city of the same name. The previously installed pay phone was removed and the phone box was locked. Laurach International began the redesign of the telephone booth as a student project. Over the past few months, the cell has been redesigned by students Lisa Kapel and Sophie Pantali under the direction of English teacher Birgit Muh. The students have made a six-minute film which can now be viewed in the phone booth. He introduces Chester and Lorach and shows interviews with schoolgirls and a British student. The cell was designed by Letitia Arslan and Sarah Brackmeyer under the direction of art teacher Patrick Alvarez.

Tv ninja. Lifelong analyst. Award-winning music evangelist. Professional beer buff. Incurable zombie specialist.