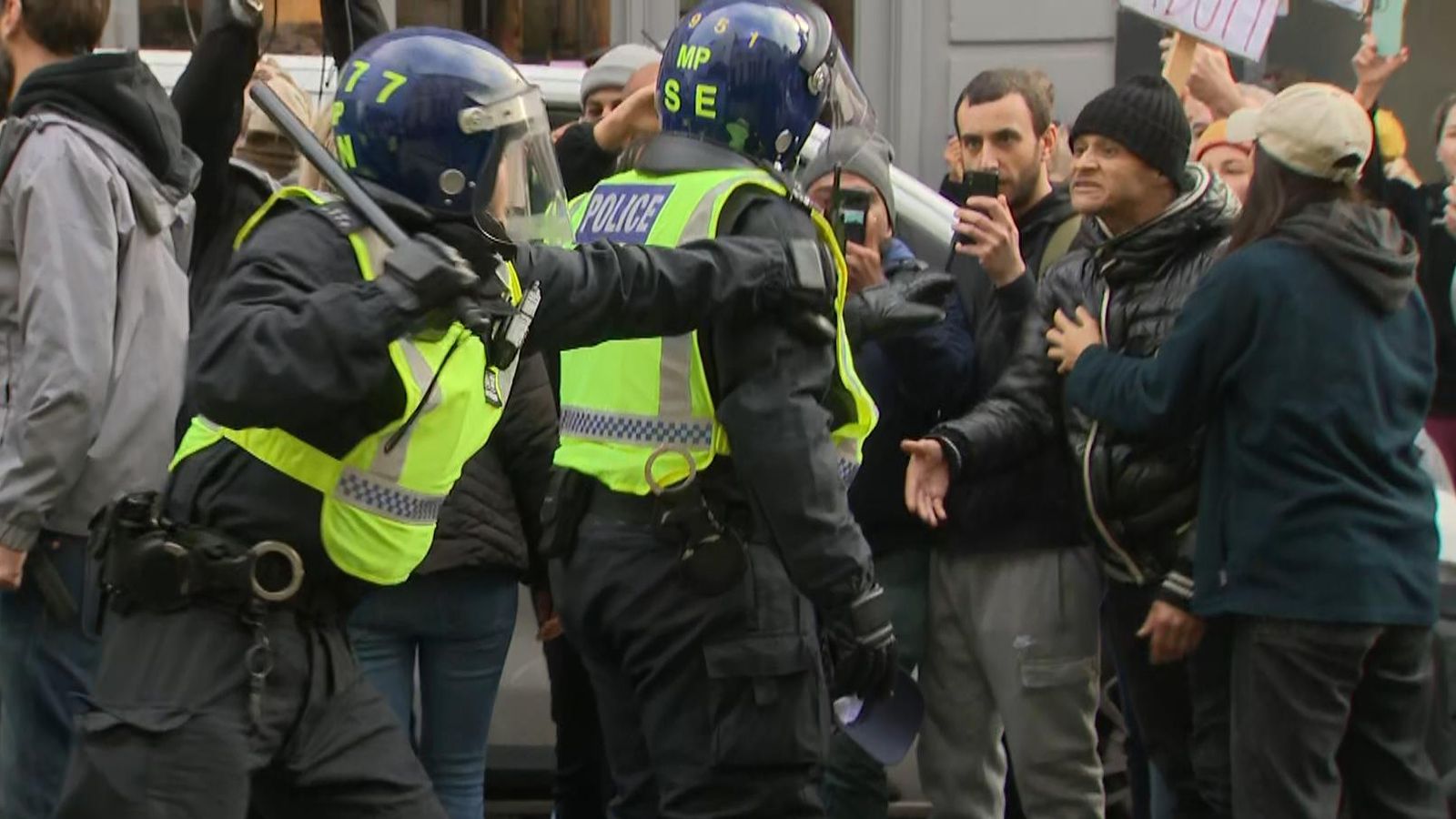 Protesters clash with police in central London landanabirodhi 600 people have been arrested.
Hundreds of protesters marched across the city on Saturday near Oxford Street with the word "freedom", some carrying placards reading "Stop controlling us" and "No more lockdowns".
Metropolitan Police said the arrests were for a number of suspected crimes, including coronavirus rule violations, and that it expects the number to increase.
"We've been asking people to go home," the force added.
Sky News reporter Ivor Bennett, who was at the scene, said there had been "quite violent, aggressive clashes" between police and some protesters.
"People were lighting fires, there was red smoke and green smoke," he said.
"The police in one place, and a large group of demonstrators tried to break ketala."
Oxford Circus, Regent Street protesters respond helameteda karnabya Street and police teams have been run.
Traffic on Regent Street was temporarily closed as police tried to handcuff people on the ground in the middle of the street.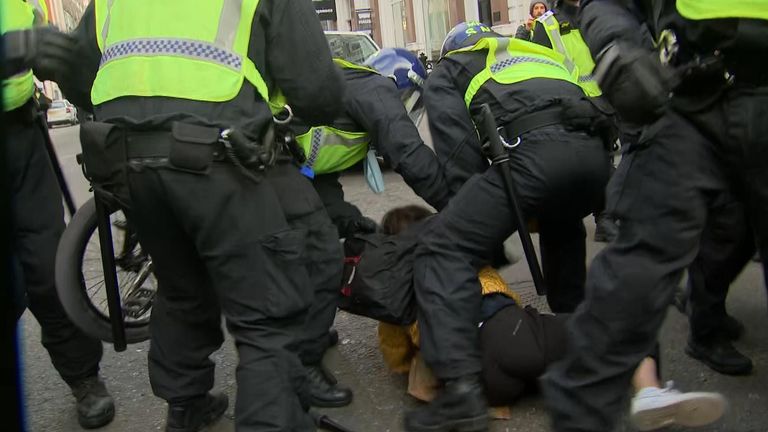 Protesters, police action as a "shame on you" entertain, and many were wearing masks – to go home to see their requests were ignored.
Other signs carried by protesters include "digging up facial masks" and "not wearing mandatory masks."
Metropolitan Police say three people were arrested for violating coronavirus restrictions at London's King Cross station before the protests.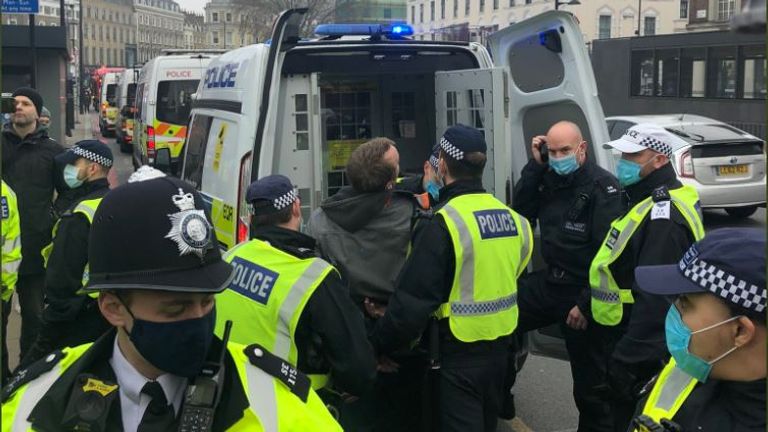 People were also handcuffed during a protest in Hyde Park, London.
Mete police called on people not to take part in the protests this weekend and warned those involved in risk-taking by officers.
Protests against assembly bans are not allowed in England under the current coronavirus regulations, the force said.
Organizer. Zombie aficionado. Wannabe reader. Passionate writer. Twitter lover. Music scholar. Web expert.