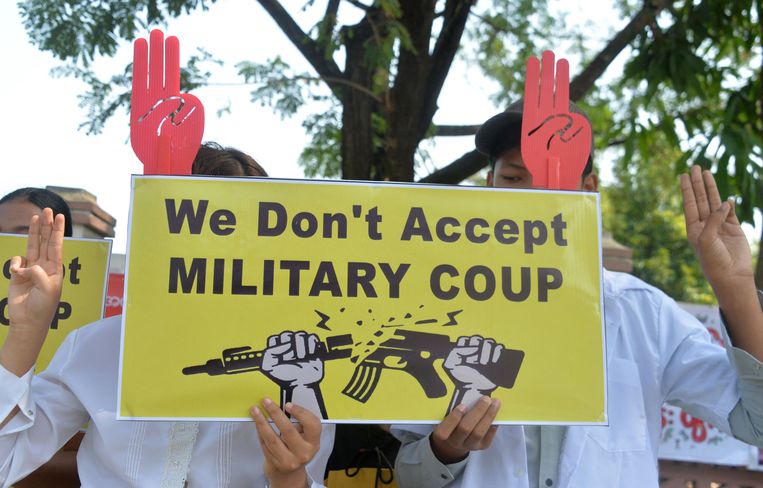 Three generals are not welcome in Britain and their assets have been confiscated, British Foreign Secretary Dominic Raab announced. It deals with the Minister of Defense and the Minister of the Interior and the Deputy Minister. Sixteen other soldiers were already on the British sanctions list. "We are clear that we will act to hold human rights violators accountable," Raab said. "We stand behind the people of Myanmar."
Canada announced sanctions against nine soldiers in collaboration with Britain. The European Union is preparing punitive measures. The US has already imposed sanctions on a range of top military personnel over the February 1 coup. President Joe Biden, like many other countries, is demanding that the military immediately return power to Aung San Suu Kyi's democratically elected government. He and other leaders and activists should be released, he says.
In Myanmar, again on Thursday, there were large-scale demonstrations in several cities. Security forces again cracked down on the protesters. According to London, all kinds of rights and freedoms are being violated. The foreign ministers of the US, India, Japan and Australia on Thursday called for a military government to return to the path of democracy.
Read also:

Superstitious and suspicious: Myanmar's army cannot run without power

The Myanmar military is cracking down on the coup against the coup. This has been the situation since the 1940s. a reconstruction.