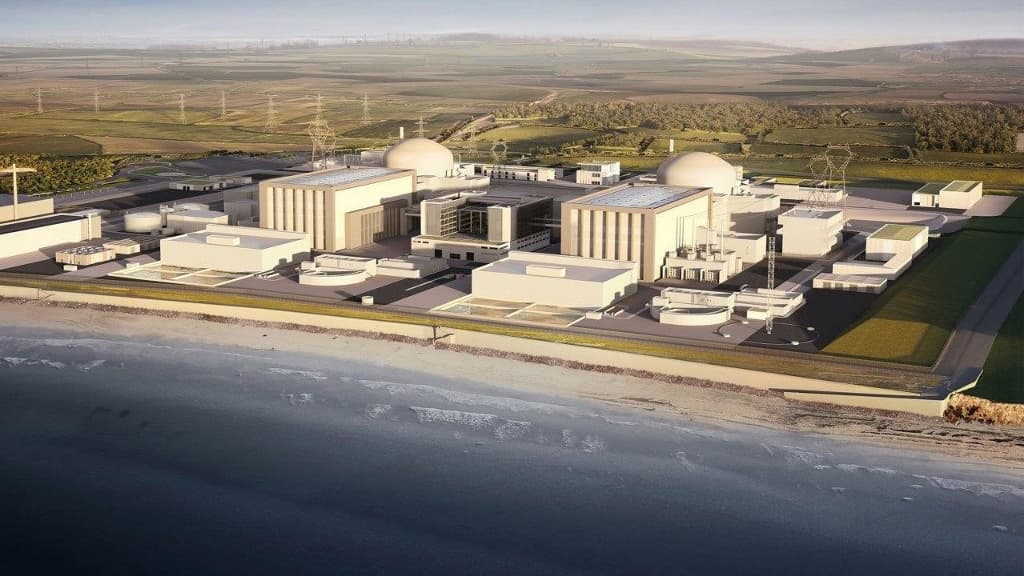 The PM intends to increase the nuclear portion of its power mix to 25%, while the EDF's EPR is not expected for several years.
The gas crisis puts nuclear power at the center of the debate again. While Belgium has announced the extension of the life of its two nuclear power plants, the United Kingdom also wants to revive nuclear.
Prime Minister Boris Johnson met with industrialists in the sector on Monday with a declared ambition to increase the share of nuclear power in its energy mix to 25%, according to the Guardian. Currently, nuclear represents 16% of electricity generation in the United Kingdom, but many older plants are due to close. This is for example the case of the Hunterston B reactor in Scotland, which has now closed while Hinkley Point B should follow this summer.
Therefore, increasing production by 25% is a significant industrial challenge for the country, which must rely above all on the private sector to ensure its financing. The head of government met with the main players in the sector, including Rolls-Royce, EDF and Westinghouse, but also with insurers and investment funds.
EPR delay
The United Kingdom relies little on Russian oil (less than 10% of its consumption) and Russian gas (4%), but has borne the brunt of the effects of the energy crisis that began in 2021. Since then, its nuclear policy has remained, like most of its neighbors, sluggish.
Before the Fukushima disaster, the country nevertheless approved the construction of an EPR reactor (Hinkley Point C) supplied by EDF. But commissioning, which is expected not until at least 2026, is showing significant delays and impressive additional costs.
In 2020, Japanese conglomerate Hitachi finally withdrew from a project in Wales because it could not finance it.
Thomas Le Roy Journalist BFM Business
Organizer. Zombie aficionado. Wannabe reader. Passionate writer. Twitter lover. Music scholar. Web expert.