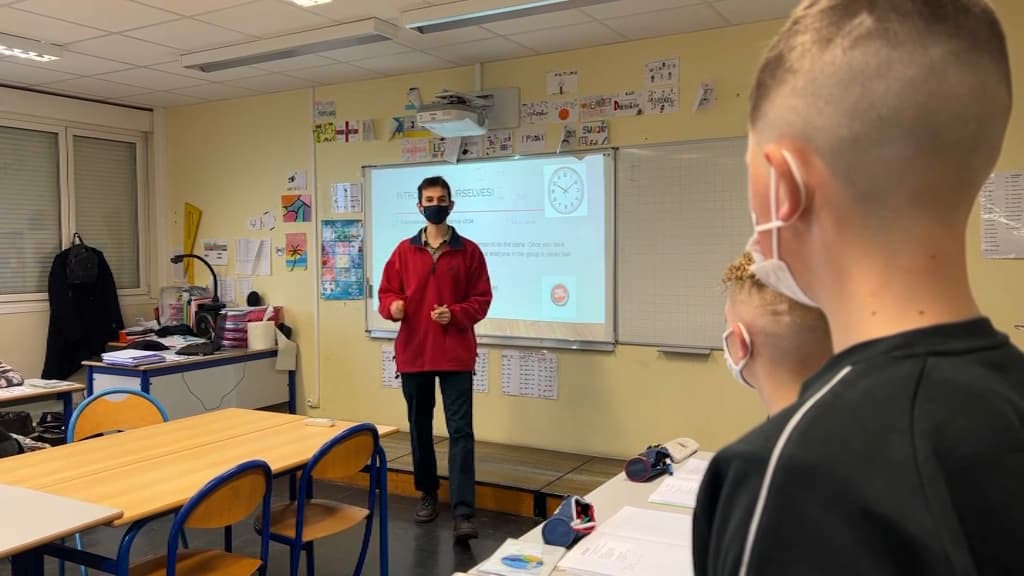 At 21, Mark Ross, Scottish, helps middle school students improve their English pronunciation. He is the last British student to complete the Erasmus Exchange due to Brexit.
At 21, Mark Ross unwittingly enters a little history. He is one of the last British Erasmus students in France, since Brexit abolished the program for students from the United Kingdom.
Since October, at a rate of 12 hours a week, the Scotsman has been helping college students in Boulogne-sur-Mer improve their pronunciation in English. A rewarding job that allowed him to get to know French culture better but at the same time share himself with pride.
"I learned a lot of things. I learned how school life works in France. The students share their culture with me and the teachers. For example, they told me about sports and about cooking in France. Told a lot. It's an opportunity to share my culture because I feel like I'm more proud of my culture after arriving in France", Mark Ross told BFM Littoral on the microphone.
With Brexit, the end of Erasmus in the United Kingdom
The Erasmus experience is also about meeting students from all over the world. All are moved by the experience and regret that it has been taken away from the next generations of Britain.
"It's a shame, because Mark shared so many things with us, it gives us added value for us and for everyone else," lamented Tunisian student Mokhles.
Kenyan student Derrick underlined that the next students will not have the "chance to go to other countries in Europe".
For Mark, Brexit is a regrettable political action. However, he hopes to find an option to provide other British students with the possibility to experience what they want.
His Erasmus adventure ends in late April when he joins Edinburgh, with memories of Boulogne in his head.
Jeremy Mahieux and Maude Petit-Jove Scheherazade with Ben Essado
Organizer. Zombie aficionado. Wannabe reader. Passionate writer. Twitter lover. Music scholar. Web expert.