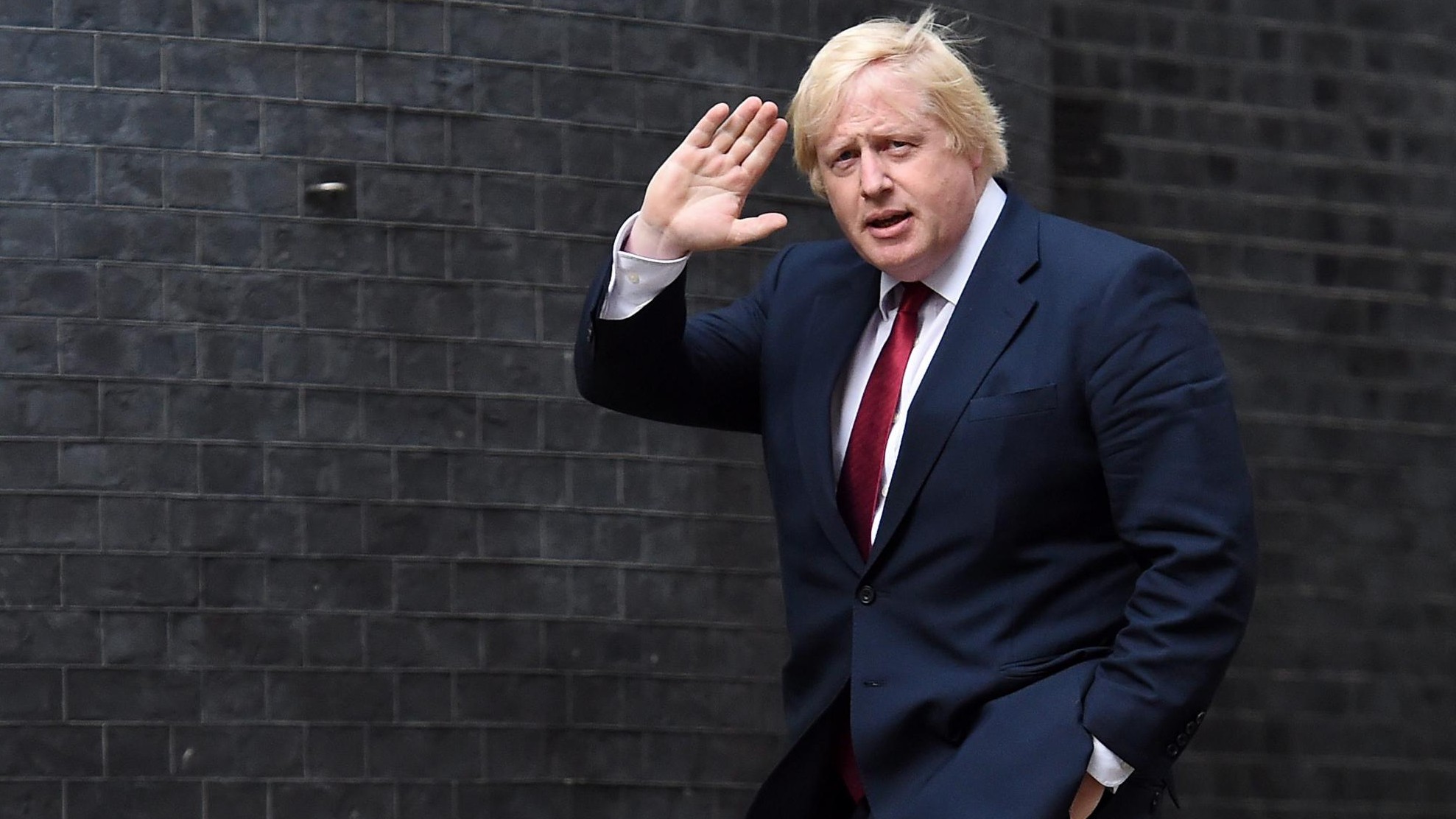 The news came overnight. Foreign Minister Boris Johnson proposed to the French President yesterday that a bridge be built across the English Channel. London talk channel LBC asks: "Why is Boris Johnson throwing this dead cat on the table?" This is just a diversionary maneuver. But Boris' calculations work. At the BBC, two experts are discussing whether a bridge could be built across the English Channel.
"It's totally doable," said Ian Firth, former president of the British Association of Structural Engineers. "A bridge was discussed before the tunnel was built. Such bridges already exist, probably not of the same size."
expert silent
Dan Parker, an architecture journalist, recalls that the idea to build the bridge was withdrawn mainly because of shipping traffic. But Parker has a solution. "It would be customary for us to fill two islands. One island is built in the middle of the main shipping lane. And then you connect the island to another artificial island through a tunnel. It's then under the shipping lane. "
Now the moderator asks the BBC if anyone knows what it should be worth. Experts are silent. Next question: do we need this bridge? Yes, journalists say, because some people don't like driving in long tunnels, they want fresh air. In one survey, Londoners see it to a limited extent today. "Absolutely stupid, we definitely don't need a bridge." "It's innovative, I take off my hat for Boris."
On the other hand, hardly anyone on the internet takes off their hat to Boris Johnson. It said that the foreign minister should do the same cognitive test as Donald Trump. Another recommended putting the foreign minister in a straitjacket. After the costly Brexit, Great Britain could only afford to build a bridge over a duck pond.
Referendum to keep Britain an island
But many Brexiteers are also outraged and fear that migrants will come across the bridge in large numbers to England. A user calls for a referendum so that Great Britain remains an island.
Meanwhile, the BBC goes into detail. "Casinos, shopping centers or hotels can be built on artificial islands in the canal. After Brexit, everything will be duty-free."
The "Guardian" online lists several of Boris Johnson's palaces in the air. From the construction of a new major airport in the Thames estuary to the "Garden Bridge" in the middle of London, a pedestrian bridge over the Thames overlooking a garden. In the end, only the cable car over the Thames was built to the east of London. Boris Johnson dreamed of using a large number of passengers. A recent survey by London radio broadcaster LBC showed that the cable car is used by an average of four commuters every day – in a metropolis of 8.5 million residents.
Organizer. Zombie aficionado. Wannabe reader. Passionate writer. Twitter lover. Music scholar. Web expert.