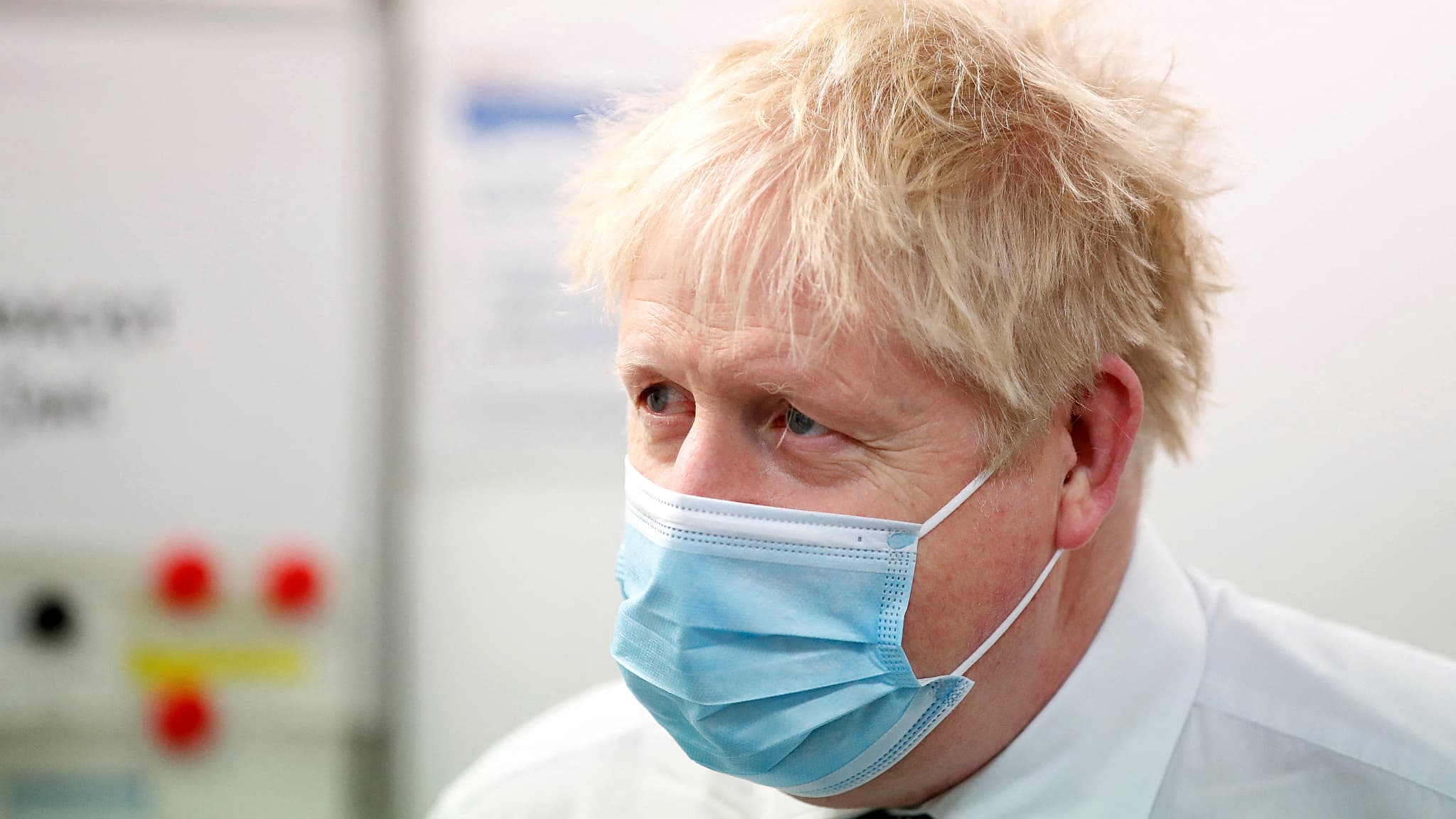 During a visit, the Prime Minister urged the British to get vaccinated, as the country faces the outbreak of a pandemic.
British Prime Minister Boris Johnson this Thursday attacked Antivax and their "vagueness", once again urging the British to vaccinate against Covid-19, at a time when the hospital system is under increasing pressure.
During a visit to a vaccination center in Northampton (central England), the head of the Conservative government indicated that "probably 30, 40%" of hospital patients suffering from Covid "are not vaccinated".
"I also want to tell the anti-tax activists," said Boris Johnson, "who are doing this shit on social media, that they are wrong."
The "vast majority" of intensive care patients have not been vaccinated and "the overwhelming majority do not have a booster dose," he continued, which appears to be their heaviest burden against them. Vaccine opponents.
However, he reiterated his attachment to a voluntary approach in the UK, where vaccination is only mandatory for healthcare workers and nursing homes, where other European countries have opted for a "barrier".
"Whatever People Say"
"But what a tragedy for all this pressure on the NHS (UK public health system), all the difficulties our doctors and nurses face, and for talking nonsense about immunizations to people, they are absolutely wrong," He continued, "I think it is time for me, for the government, to challenge what they are doing.
Faced with the outbreak of the pandemic caused by the Omicron version, the United Kingdom is currently recording record levels of contamination on the order of 200,000 cases per day. It is one of the most bereaved countries with nearly 150,000 dead since the start of the pandemic. The UK has given a booster dose to 60% of the population over the age of 12, while double vaccination has been given to over 82% of the population.
Organizer. Zombie aficionado. Wannabe reader. Passionate writer. Twitter lover. Music scholar. Web expert.