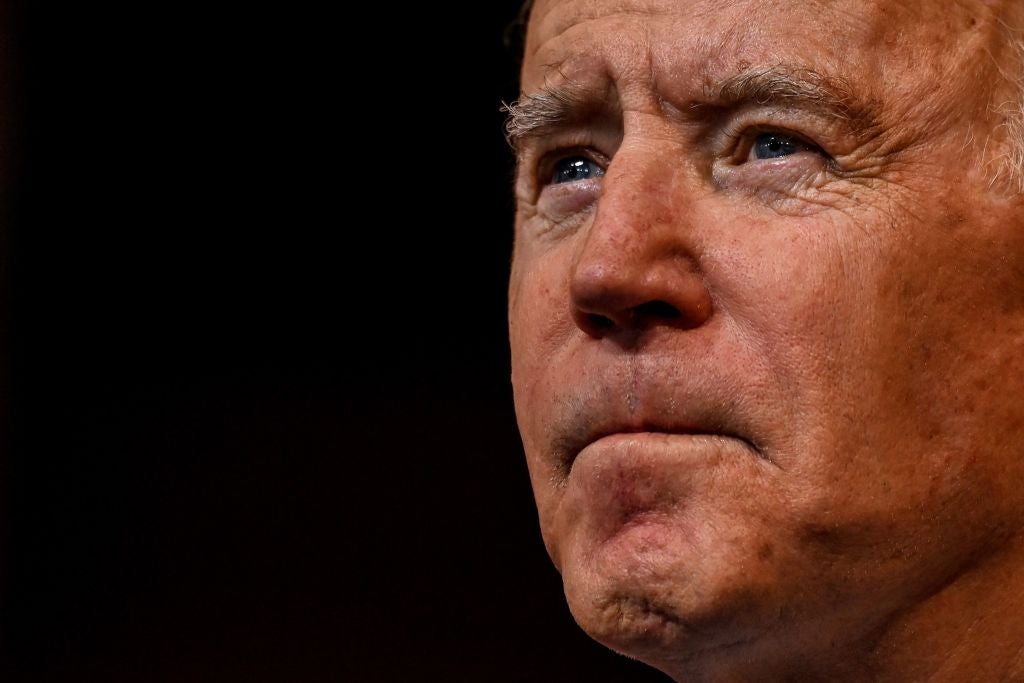 President-elect Joe Biden is hopeful that Donald Trump will attend his inauguration next month to demonstrate the peaceful transfer of power, adding that the presence of his predecessor is not a "personal consequence" for him.
Biden was asked during a conversation with CNN's Jack Tapper after Thursday's election with Vice President-elect Kamala Harris if he would like Trump to attend the Jan. 20 event.
Mr Biden said the outgoing president's presence would be "important in one sense only".
"It's important, not for personal consideration, in the sense that at the end of this chaos – which he has created – there can be a peaceful transfer of power with rival parties standing there, shaking hands, and moving forward," Mr Biden said.
"It's entirely his decision and it's not my personal consequence," he added, "but I think it's for the country."
Mr Biden will be sworn in as president at noon on January 20, and he has already announced several members of his cabinet team, even if Mr Trump refuses to acknowledge it.
Mr. Trump has not yet said whether he will attend the opening ceremony, but according to a report published by NBC News on Wednesday, he plans to scrap the plan and will not invite Mr. Biden and his wife, Dr. Jill Biden, to the White House earlier, as is customary.
Mr. Trump was elected in 2016, at the invitation of then-outgoing President Barack Obama.
Several U.S. media reports have suggested that Mr. Trump may announce his 2024 presidency at the same time, as many of his aides have suggested.
Last week The Daily Beast Sources said that the president is not only sure about running in 2024, but he also plans to make the announcement if legal efforts to reverse the election do not bear fruit in the opening week or the same day.
The president's team has already begun work on preparations to reclaim the White House claim, and Mr. Trump told a meeting of the Republican National Committee this week that he would "see them in four years."