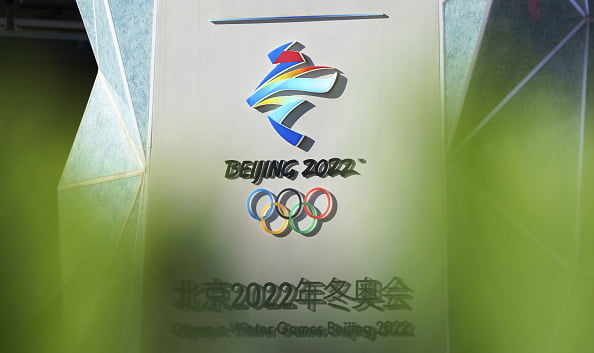 Olympic Games ,
Source: Getty Images
Athletes competing at the 2022 Winter Olympics in Beijing will have to travel to the city by temporary or chartered flights, sporting organizers said, as host China imposes strict restrictions on travel to the city. pandemic, limiting the number of flights entering the country.
Key Facts
Noting that the situation of the Covid-19 pandemic was still "serious and complex", the head of the organizing committee, Zhang Liang, said that athletes and other participants would be transported by chartered flights from cities such as Hong Kong, Paris, Tokyo, and Hong Kong. Singapore.
After arriving in Beijing, participants and athletes must enter a "closed loop" – a bubble strictly isolated from the rest of China – and remain there for the duration of their stay.
According to Zhang Liang, there will be at least 15 inbound and 13 outbound flights from Beijing every day.
Organizers said they would work with Chinese and foreign airlines to help organize these temporary flights.
The Winter Games are scheduled to begin on February 4 and like the Tokyo Summer Games this year, all events will take place without any crowds.
Context
In October, the organizers of the Games outlined their plans for a "closed-loop" system for Olympic Games participants, in line with the Chinese government's strict "zero COVID" pandemic policy. Like the Tokyo Games this summer, the Winter Olympics published a "cahier des charges" which describes various rules related to the pandemic and the penalties to be meted out to participants in the event of non-compliance. The closed circuit is designed to completely isolate everyone attending the event from the rest of China, to prevent any possible outbreak. The system will include dedicated transportation, accommodation and training facilities, and allow fully vaccinated athletes to step into a loop upon arrival in Beijing. Unvaccinated participants must undergo a mandatory 21-day quarantine in a specially designated facility. As per the rules, athletes not following the rules will be immediately disqualified from the Games and expelled from the country.
Apart from the challenge of COVID-19, the Beijing 2022 Games will take place in the backdrop of a growing diplomatic boycott of the event by several Western countries. Earlier this week, the United States became the first country in the world to announce a diplomatic boycott of the Winter Olympics in response to China's human rights record. The boycott – which is largely symbolic – would fail to send Washington "diplomatic or official representation" for the event. Several other countries have since announced similar diplomatic boycotts, including the UK, Canada and Australia.
Translated from Forbes US – Author: Siladitya Rai
,< यह भी पढ़ें: तीन साल में हम करेंगे ओलंपिक खेलों की मेजबानी. क्या होगा अगर हम अंततः खेल व्यवसाय में रुचि रखते थे? >,
Alcohol maven. Incurable pop culture specialist. Communicator. Gamer. Certified explorer.